One way to boost your affiliate commissions is to join lifetime cookies affiliate programs. A typical affiliate program will have cookie lengths ranging from 30 days to 90 days. Some may even go as high as 120 days.
Lifetime cookies affiliate programs offer cookie lengths with no expiration date. Meaning, if someone clicks on your affiliate link and buys from the merchant's website 6-months later, you will still receive a commission. However, if your referral removes the cookie from their browser (clearing cookies), the lifetime cookie no longer works.
The following will provide you with a good variety of affiliate programs with lifetime cookies.
How I Make $1,000 Commissions Using a Simple 2-Step Process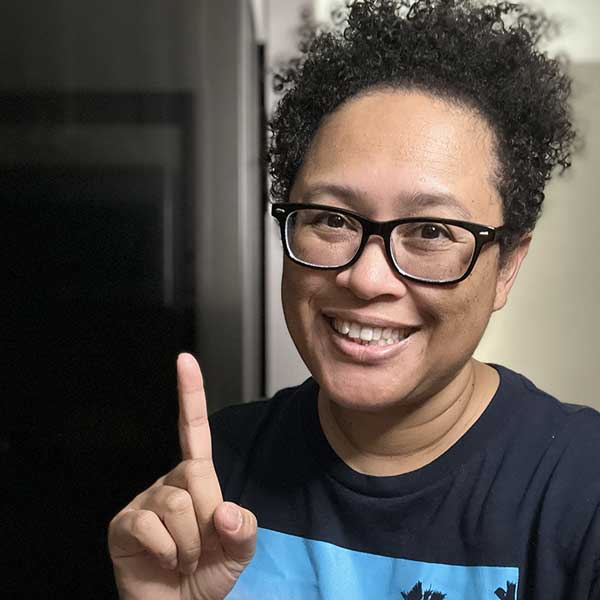 Hey there! I'm Eartha, the author of this blog and an affiliate marketer. I enjoy seeking out various affiliate programs to share here.
I also share ways to help boost affiliate income. One of the ways I've been able to boost my online income is by shifting my focus to promoting high-ticket products versus low-ticket products.
Making higher commissions is one of the best ways to scale up your affiliate income. If you're ready to level up your affiliate commissions, click the link below:
Lifetime Cookies Affiliate Programs
An affiliate program with a lifetime cookie is often sought after by affiliate marketers. The reason being that you can earn commissions from referrals that clicked 6 months ago or even a year ago.
Most affiliate programs have a 30-day cookie length. Then there are affiliate programs such as Amazon Associates that has a 24-hour cookie length. Such a short cookie time does not benefit affiliate marketers.
If you are going to put in the time and effort of promoting any affiliate product, a 30-day cookie length should be the bare minimum and a lifetime cookie length is definitely a plus.
Nutriprofits
This is an affiliate network in the health and beauty niche. All of their affiliate offers have lifetime cookies. They have offers in niches such as bodybuilding, hair loss, weight loss, acne, male enhancement, and more.
Nutriprofits has a wide range of products with commission rates up to 40%. The highest average commission is around $69 for one of their bodybuilding products. You can also earn 10% commissions from any affiliates that sign up using your affiliate link.
---
LiveWebinar
LiveWebinar is a cloud-based webinar software solution with screen sharing, live video streaming, and recording features. Besides having a lifetime cookie length, LiveWebinar also offers 30% lifetime commissions.
In order to apply to become an affiliate you will need to sign up to at least their PRO plan. Check these other webinar affiliate programs.
---
SEOReseller.com
This company provides marketing agencies the ability to private label their services. That means small agencies can offer a variety of SEO services to their clients by outsourcing the work to SEOReseller.com.
As an affiliate, this is a great niche to be in and promote to marketing agencies that need help growing their companies. They offer a 6% commission on all sales and 1% on any sub-affiliates that you refer.
---
Asinzen
This is a software company that specializes in Amazon product research. Their tools are great for Amazon private label sellers, online arbitrage, retail arbitrage, and wholesale.
Besides having a lifetime cookie, they offer a 30% commission rate. The Amazon seller niche is still quite popular and sellers are in need of tools to make their jobs easier.
---
FastFunnels
The FastFunnels service enables anyone to create sales funnels and websites within minutes. Users can create membership funnels, secure content areas, and sell both digital and physical products with their full eCommerce system.
Affiliates will like their affiliate program not only for their lifetime cookie but for their 25% recurring commissions. Sales funnels are used widely by internet marketers and are great to promote to online business owners.
---
Buy Back Pros
The Buy Back Pros company specializes in recycling and re-commerce paying consumers top dollar for their used electronics. The average trade-in value for individual consumers is $300. The average trade-in value for small business is $1000, and average trade-in value for corporations is $12,500.
If you are interested in the electronics recycling niche, this is a great affiliate program to consider. With their lifetime cookie and 7% commission rate, you can make some great commissions.
---
MockupShots
This service provides a variety of book mockup shots that can be used to promote your digital or physical book. These mockups are excellent for promotion on a website or social media. Users can get unlimited lifetime access for $198.
What is great about promoting this is that there is a need for mockup images for book authors or internet marketers that create lead magnets. The 50% commission and lifetime cookie length make it worth recommending.
---
Supersize Social
This is an Instagram growth service that specializes in organic Instagram growth. They use safe and effective strategies to increase a user's Instagram following.
They offer two subscription plans. One is for PowerLikes and the other is for Promo Growth. If you are into the marketing niche, this may be a great service to promote. What is even nicer is that they have a 20% recurring commission. The affiliate program is managed by ThriveCart.
---
AdTector
The AdTector service specializes in AdWords click fraud prevention. Click fraud software is essential for PPC advertisers. This type of software can save thousands of dollars as the most common click fraud is due to competitors manually clicking on ads or using automated software to generate bot clicks.
What is great about promoting AdTector is that this type of software is a need for PPC advertisers and they offer both a lifetime cookie and 50% recurring commission.
---
How to Promote Lifetime Cookie Affiliate Products
If I were to begin promoting any of the affiliate products in the list above, I would begin by creating a niche website.
A niche website is a website that focuses on one specific topic.
Creating a niche website is how I got my start in affiliate marketing and it is what I continue to do today to earn a consistent income online.
Niche websites are low-cost to start and low-risk. The big benefit to these type of websites is that the web traffic they generate is targeted and free.
When I got my start with creating a niche website, I didn't know how to make money online with a website. I purposely searched for an online training program and found this one.
That training program made all of the difference for me and the success of my first niche website. Now, I am the process of creating a portfolio of niche websites that generate steady income online.
Tips for Creating a Niche Website
The above affiliate programs are in various different niches. No matter which niche that you choose, you'll want to create content that your niche audience is searching for.
Figuring that out requires doing a bit of keyword research. Google Search and its autosuggest feature is a great place to start.
I use KeywordTool.io to find Google autosuggest results faster. Whatever your niche, think about the types of things your audience would search for.
For example, if I were to join the Supersize Social affiliate program, I would then think about what someone who wanted to increase their Instagram following would search for.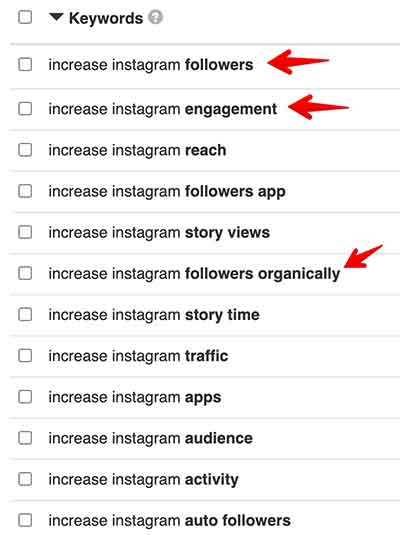 Content Creation for Free Web Traffic
Once you have compiled a list of keyword phrases that you want to write about, it is then a matter of writing your content (blog posts) on a regular basis.
By regular basis, I mean 1 to 2 times per week. If you can write more than that, even better. In my own experience, posting content regularly helps a new website to start receiving web traffic sooner.
Promoting Your Content
You can and should promote the content that you write. My favorite place to promote content is on YouTube. You'll need to create a channel for your niche and create videos, but over time, YouTube is a great traffic generator.
Another great promotion tool is Pinterest. I have not yet mastered Pinterest myself, but there are many bloggers that credit it for boosting their website traffic.
Closing Thoughts On Lifetime Cookies Affiliate Programs
I hope this list has provided a wide variety of options in terms of affiliate programs with lifetime cookie lengths. What is great about some of the programs above is that they also offer recurring commissions.
I'm a big fan of affiliate programs with recurring commissions. If you are ready to level up your affiliate commissions, I recommend following the same step-by-step training program I followed when I got started.
NEXT: Why This Make Money Online Strategy Works for Most People