Wouldn't it be great to do more in less time and still make a lot of money? That's what the Lifehack Method helps busy professionals and entrepreneurs do.
The Lifehack Method is a course put together by Demir & Carey Bentley. A husband and wife who have both worked in the corporate world and are also startup founders.
Together they have founded the Lifehack Method, a productivity coaching company which they operate in only 30-hours per week.
Whether or not you're a busy professional or entrepreneur, you can also launch a successful online business that doesn't require more than 2 – 4 hours per week to run.
Keep reading below as I share more details about the Lifehack Method and let you know how to launch your online business today.
If you're wondering how I know this, let me introduce myself. Hi! My name is Eartha and I run my own online business full-time.
I enjoy scouring the internet for online courses that pertain to starting online businesses, increasing productivity, and more.
Product Name: Lifehack Method
Product Creators: Demir & Carey Bentley
Price: Not immediately disclosed
Tired of your 9-to-5? Learn how I quit a full-time retail job with a simple website and by recommending other people's products. Click here to learn how.
What is Lifehack Method?
The Lifehack Method is productivity training for professionals and entrepreneurs who want to get more done, in less time, without burning out.
The training is based on the success of the founders, Demir and Carey Bentley. Both are former corporate executives.
Students will learn how to perform at their highest level while still being able to enjoy their lives. This creates more freedom and best of all, earns more revenue and saves thousands of hours.
Who is the Lifehack Method For?
This training is great for anyone working for themselves or in the corporate world who feels overworked and burnt out. Also if you're:
You have too much work on your plate and can't seem to move forward
Need clarity on the small percentage of work that yields the biggest results
You don't want to choose between caring for yourself and your family and job
Feel pulled in a million directions and can't trust that things will run without you
Who is Demir Bentley and Carey Bentley?
Demir and Carey are husband and wife who have both spent time working in the corporate world.
Starting out on Wall St., Demir became the youngest senior analyst at his firm. He managed to create millions in revenue for his employer.
However, it came with a price. Demir developed a mysterious illness that required emergency surgery. His doctors called it a "stress-related chronic illness" and recommended reducing his work hours to help him recover.
Both Demir and Carey were burnt out from working 80-hours per week. They never took vacations, weren't spending any time together, and weren't even saving any money or meeting their goals.
They figured out how to reduce their hours and increase their output. Eventually, Demir reduced his hours to 2 hours a week and even got promoted.
With all of the extra time, they were able to start a technology company and raised $1.5 million dollars in funding.
They were finally rested, had more energy, and had more time for each other. After showing friends their productivity strategies, they enjoyed the difference they could make in people's lives.
They quit their jobs and started their productivity coaching company.
Is Lifehack Method a Scam Product?
This coaching program is far from a scam. It is a legitimate coaching program that helps busy individuals gain back time, increase productivity, and even boost their income.
I couldn't find many reviews about this program as it is probably fairly new. There was one that I came across screen-captured below:

I'm not sure how long the Lifehack Method coaching program has been operating so hopefully they were not reviewing a different program.
Overall, there are no red flags popping up when it comes to this training program. I'm sure it is high-value and worth the investment.
An Online Business You Can Run in 2 – 4 Hours Per Week
Wouldn't it be amazing to start an online business that you can manage in just 2 – 4 hours per week? It is possible and I do it for a living.
It is called affiliate marketing. If you're not familiar with affiliate marketing, it is the promotion of another company's products in exchange for a commission when a sale is made.
When I got started, I was recovering from a job layoff as a web designer. I had nothing to fall back on and I needed a job fast so I got a job working in retail.
At the same time, I created a simple website. I knew that I could make money online with a website but I didn't know how.
I searched online for a legitimate training program and found this one.
By following the training and applying what I learned to my own website, I was able to quit that retail and work on my website full-time.
How a Niche Website Works
A niche website is a type of website that focuses on one specific topic. There are an unlimited amount of niches out there.
Think about the types of things you enjoy most. Here are some ideas:
Cooking
Fishing
Personal finance
Personal development
DIY
RV'ing
Coding
Pet care
Any niche has the potential to earn income. Once you have chosen a niche, the next steps are to register a domain name, get web hosting, and install WordPress on your hosting account.
Don't worry. Most web hosting providers can set you up with everything that you need in one place.
Content Creation
After your website is up, your job is to begin creating content in the form of writing blog posts. The is key as your content is what attracts free targeted web traffic to your website.
Without traffic, your website cannot make money. However, creating your content doesn't have to be a chore.
As I mentioned above, you can write a new blog post in only 2 – 4 hours per week. It doesn't take a whole lot of time.
As time passes, your content gets indexed and ranked in the search results like Google and Bing.
Making Money with Your Website
There are tons of affiliate products out there! Amazon.com has its own affiliate program called Amazon Associates.
You can find affiliate products for almost any niche out there. They are free to join and anytime someone buys a product that was referred by one of your affiliate links, you make money!
If you want to get an idea of what is possible, here is a screencapture of one of my affiliate commissions: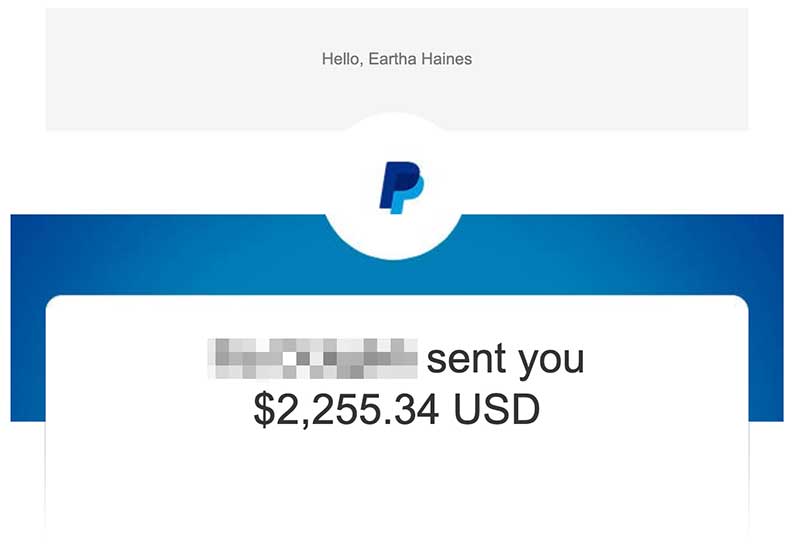 Most affiliate programs will pay commissions via PayPal. Some may pay by direct deposit as well.
Imagine what is possible with consistent effort!
Summing Up
Overall, I think the Lifehack Method is an awesome opportunity for those who need it in order to learn how to up productivity without sacrificing their health, time, and family.
Don't forget that with the additional free time, you can create a new stream of income online. Creating a niche website and leveraging other people's products is a great way to get started.
Discover how I went from zero to earning a steady income online with a simple website. Click here to learn how.