Every day people are changing career paths in order to become a life coach or they are seeking help by hiring a life coach. Joining life coach affiliate programs is a great way to start earning income in this niche as an affiliate marketer.
You can help people in this niche by helping them find life coaches or recommending services that offer life coach certifications.
In this post, I'll share how you can start earning commissions by creating a niche blog and recommending these products.
How I Make $1,000 Commissions Using a Simple 2-Page Website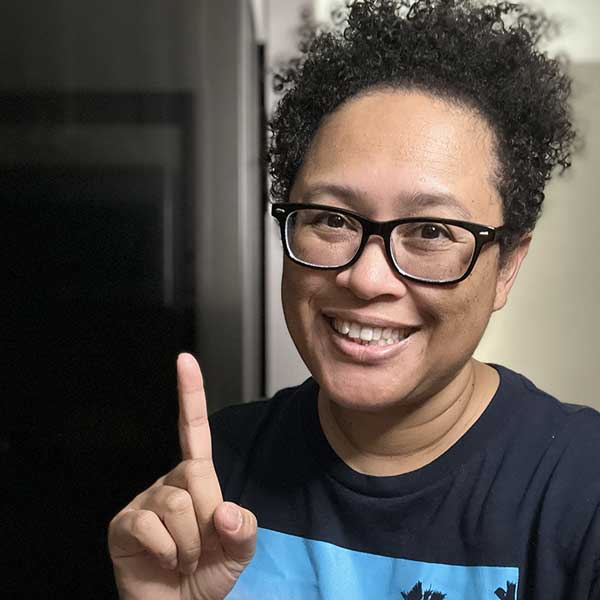 Hi! My name is Eartha and I'm the author of this website. I have been doing affiliate marketing for quite some time now.
One of my favorite ways to do affiliate marketing is to do high-ticket affiliate marketing. High-ticket affiliate products enable you to earn more commissions (in most cases much faster than other strategies.)
Learn how a simple 2-page website helps me make high-ticket affiliate commissions on autopilot.
Life Coach Affiliate Programs
Life Coach Training Institute
Life Coach Hub
Coach Training Alliance
Transformation Academy
Human Potential Institute
Life Coach Training Institute
The Life Coaching Training Institute is an accredited, fully online life coach training and certification program.
Unlike many of the life coach training courses available, this particular course doesn't cost thousands of dollars.
Since the training course is fully online and is self-paced, the savings is passed on to the students.
The affiliate program offers up to 20% commissions and a 60-day cookie length.
---
Life Coach Hub
This service is a life coach directory website in which people can search for a life coach in any number of categories.
Categories range from health coaches to business coaches and more. Users can then book a free call with a life coach of their choice.
When a user is ready, they can book an appointment with a coach online.
The Life Coach Hub affiliate program offers a 20% commission.
---
Coach Training Alliance
This is another life coach training and certification program. The Certified Coach Program is a combination of live teleconferencing, online curriculum, an interactive virtual classroom, and a student forum.
The Coach Training Alliance affiliate program is managed by ShareASale and offers a 15% commission and 365-day cookie length.
---
Transformation Academy
This company offers life coaching and entrepreneurship courses with the goal to empower INDIEpreneurs (aka self-employed freedom junkies) to create a purpose-driven business and live life on their terms.
The Transformation Academy affiliate program offers a 50% commission rate. You can receive 50% of each of your referral payments for as long as they remain a member.
Commission: 50% recurring
---
Human Potential Institute
This is an online life coach and health coach training and certification course. This course is ideal for those that want to earn a living doing what they love.
According to the website, Human Potential Coaches typically charge their Clients $100 to $350/hour.
The Human Potential Institute affiliate program offers a $500 commission for every paid course that you refer.
---
You can also cross-promote within the life coach niche by joining other related affiliate programs such as the Tony Robbins affiliate program. Tony Robbins is considered a life coach as well.
How to Create a Successful Niche Blog in the Life Coach Niche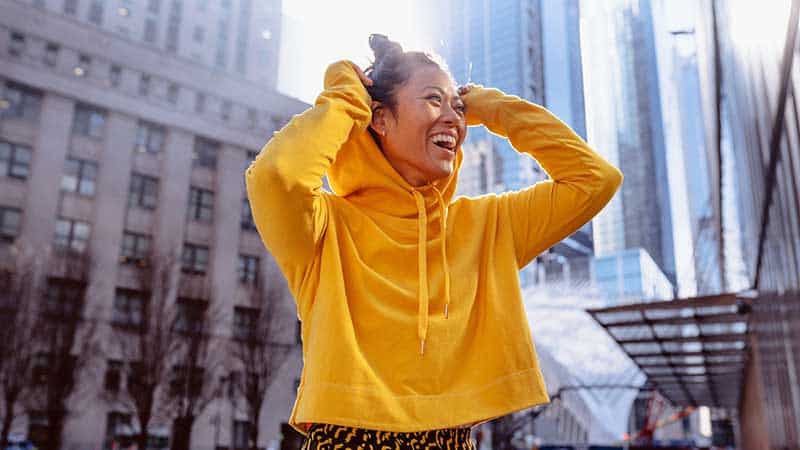 When I created a niche blog I had no idea how to earn income with it. Yet, it turned out to be one of the best things I could've done in terms of starting an online business.
If you want to make money from affiliate programs, starting a niche blog is one of the easiest and low-cost online business models you can start. All that you need is a domain name, web hosting, and WordPress.
You can get all three with any web hosting company you want. I recommend SiteGround for their speed and customer support. It is also one of the web hosting companies recommended by WordPress.
There are many other things you can do to have a successful niche blog. I learned what I know about niche blogging from this online training program.
Putting what I learned into action is what made the difference with my first niche blog. Now I manage multiple niche blogs that earn income online.
Niche Blog Ideas for Life Coaching
One of the first things you'll need to do is to think about the niche you want to be in. The general life coach niche is always an option.
However, I've found that choosing a sub-niche works really well in terms of generating free targeted web traffic to a blog.
The more niche your blog is, the more targeted visitors you will receive and these targeted visitors are highly likely to buy what you recommend.
Here are some blog ideas that fall under the life coach niche:
Specialize in how to become certified
Focus on marketing a life coach business
Write about a specific type of coach (health, business, career, etc.)
Talk about how a life coach has helped you
If you want to stay general, you can do so and have specific categories on your blog such as certification, online course overviews, self-help tips, and more.
Creating Helpful Content for Your Blog
After you have chosen the niche for your blog, it is a matter of writing new blog posts to keep your blog active.
Content is what powers your blog. The blog posts that you write are what gets indexed and ranked in the search engines.
When people in the niche you're in perform a web search, some of your blog posts will be on the first page of the search engine results such as Google.
Some of those searchers will click onto your blog post, read it, and some will click on your affiliate link recommendations.
Even better, a percentage of those clicks will convert into sales! That is how your blog earns affiliate commissions.
The way to create helpful content for your readers is to do some keyword phrase research in order to know what to write about.
This is not overly complicated at all. You can open up Google Search and begin typing in keyword phrases related to your niche.
Google will provide autosuggest results and you can take these results in order to get new blog post ideas.
I use this method the most for writing new blog posts across all of my websites. It works extremely well as I have many posts that rank on the first page of Google.
Boosting Your Commissions
Two ways to boost your affiliate commissions with a niche blog is to write product reviews and use good calls-to-action.
Product reviews are excellent for making affiliate sales. When you receive visitors to your blog, many of them will be in the buying phase of their web search.
A product review acts as a pre-sell page to the affiliate product you're promoting. Think about how many times you search for a product review before buying a particular product.
Many people want justification for why they should buy a certain product. They want to make sure the product works and that it is worth it.
A call-to-action is a line of text or a graphic image that tells your reader what to do next. Here are some examples of a call-to-action:
Check current price
Click here to read user reviews
Find out more
Read my review here
You can place your call-to-action anywhere within your blog post. They are most effective at the very end of your blog posts.
I try to put my call-to-action near the top of my post and definitely at the end.
Closing Thoughts on Life Coaching Affiliate Programs
The life coach niche is a high-trending niche. Many people are changing their careers and want to do something fulfilling such as becoming a life coach.
People are also searching for a life coach to help them in specific areas of their lives.
Either way, you can earn income from a niche blog by creating content to help the people in this niche.
If you are ready to level up your affiliate earnings, consider following the same step-by-step training program I followed when I got started.
Ready to make money with a blog? Learn how I went from zero to consistent affiliate commissions every month. Click here to learn how I did it.