Web hosting affiliate programs are plentiful. So what makes the Kinsta affiliate program any different? In this Kinsta affiliate review, I will cover what makes it stand out and how to begin earning commissions with them.
The Kinsta affiliate program offers from $50 to $500 for every referral, plus 10% recurring lifetime commissions with a 60-day tracking cookie. Affiliate commissions are paid out via PayPal each month.
With such a great affiliate program, it is definitely worth the time and effort to promote their service.
Tired of online marketing scams? Learn how I was able to go from zero to earning a consistent income online. Click here to learn how I did it.
Why Kinsta is Worth Promoting as an Affiliate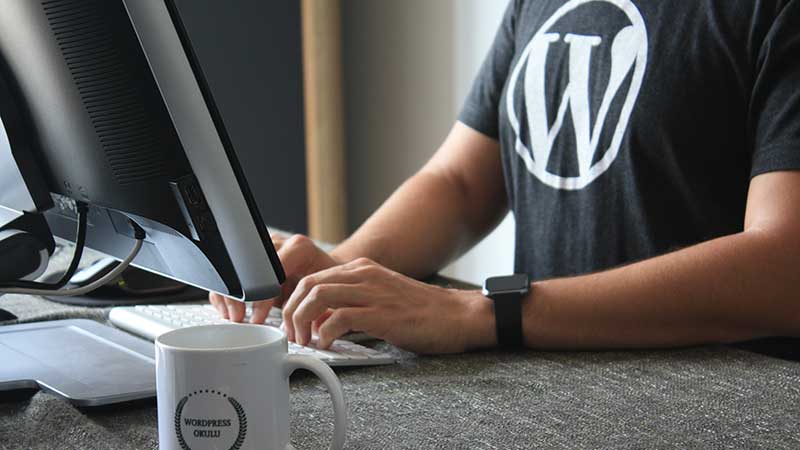 There are some top of the line managed WordPress hosting providers out there and Kinsta is one of them.
They are often compared with top services such as WP Engine, SiteGround, and Flywheel. Many popular bloggers recommend Kinsta and you can read plenty of positive reviews about their service.
Kinsta has a lot of essential features such as free CDN, free migrations, automatic daily backups, 24/7 support, free SSL, and much more.
Hosting plans with Kinsta is not cheap. It isn't the type of web hosting most beginners will need.
However, by targeting those that understand and need professionally managed WordPress hosting, you'll likely get higher conversions.
How the Kinsta Affiliate Program Works
Kinsta has an awesome affiliate program. As an affiliate, you have the opportunity to earn from $50 up to $500 depending on the plan chosen.
Here are how the commissions work according to their hosting plans:
Starter Plan = $50
Pro Plan = $100
Business Plan = $150
Enterprise Plan = $500
You can also earn 5% monthly recurring commissions for referrals to their Application Hosting and Database Hosting.
There is a 60-day cookie length and a 60-day conversion window. Another nice perk with Kinsta's affiliate program is that they have a 10% recurring commission as well.
Payments are made via PayPal each month.
Promoting Kinsta Using Content Marketing
Many successful Kinsta affiliates use content marketing (niche blogs) to attract targeted visitors to their websites.
It is a method that I use in my own online business. Niche websites have many benefits for earning income with affiliate marketing.
Niche websites work because of the content that you create for it. The content (blog posts) that you write is what gets indexed and ranked by the search engines.
Content marketing generates free targeted traffic. A percentage of those visitors will click on your affiliate links and a percentage of those that click will convert into sales.
Getting started is really easy and it doesn't require any previous writing experience, marketing experience, etc.
One of the main reasons I chose to use niche websites as my means of earning affiliate commissions is due to the low start-up costs and easy maintenance.
Choosing a Target Audience
What is great about promoting a web hosting company is that almost everyone needs web hosting at some point.
Many people want to launch their own online businesses and some want to start blogs. Individuals, as well as small and large businesses, require web hosting.
Therefore, you can target many different niches. When you target a niche, there is usually less competition in the search results as well as higher conversions.
Some niches you could target include:
People that want to start a blog
Consultants & freelancers that want a portfolio website
Those that want to sell products online
Affiliate marketers
Network marketers
Authors/self-publishers
Many affiliates that have great success with promoting web hosting companies often create online tutorials on how to start a website.
Some people write a review about the company and then link to it from the other blog posts they create.
With content creation, you can promote web hosting companies in as many ways and as often as you want.
Launching Your First Niche Website
Since you are interested in promoting a web hosting company, chances are you already know how to launch a simple self-hosted WordPress website.
Of course, you can host your website with Kinsta. However, if you want to host multiple websites at a lower cost and still get top-quality hosting, consider WPX Hosting as well.
You will need your own domain name, a web hosting account, and WordPress installed on your account. You can get all three with most commercial web hosting providers.
Creating Helpful Content
WordPress is user-friendly and the most widely-used CMS (content management system) on the web.
Once you have your WordPress website installed and have chosen a theme, your next step is to begin creating helpful content for your niche.
If you don't want to write the content yourself, you have the option to outsource the writing using services like iWriter.
I recommend creating content yourself. You save a lot of money, you have more control over what is created, and you learn a lot about SEO and marketing.
When I got started, there was a lot I had to learn but I've become more proficient over time.
My personal goal is to create a new piece of content 1 to 2 times per week. I often do more than that when time permits.
I believe ANYONE can accomplish at least one new blog post per week regardless of how busy they are.
You don't want to lose momentum once you get started. That is often why so many niche websites fail. The owners give up too soon.
Earning Consistent Commissions with Kinsta
Do you think you could generate at least 5 new sales per month promoting Kinsta? I believe it is possible and then some.
Yes, it takes time for a niche website to generate free web traffic. However, once it does, that is free traffic that you will receive for many years to come.
Once a website has traffic, it can make money. You don't need a ton of web traffic either. Some niches don't require a lot of traffic so long as it is targeted content.
When I got started with niche websites, I sought out an online affiliate marketing training program. I found this one and it helped me progress much faster than if I would've tried to learn everything on my own.
Kinsta Affiliate Review – My Closing Thoughts
This affiliate program is certainly worth the time and effort that it takes to promote it. I've done various web hosting affiliate reviews in the past and most do not have recurring monthly commissions.
I do recommend promoting Kinsta using niche websites (blogs). It is how I got started and is what I continue to do today to earn consistent affiliate commissions.
By creating niche websites, you can literally earn income while you're sleeping, running errands, or spending time with your family.
There is a bit to learn in order to have a successful niche website. That is why I used this affiliate training program which I am still a part of today.
By implementing what I learned, I was able to go from a complete newbie to earning consistent monthly affiliate commissions.