I've been a fan of John Assaraf ever since he appeared in the 2006 film, The Secret. If you are not familiar with The Secret, it was a film that brought the Law of Attraction into the mainstream.
John became known for attracting the same home that he cut out of a magazine years earlier and placed onto a vision board. He has authored many books, with his most popular being Having it All and Innercise.
Since then, he has founded and run many successful businesses. His current business is Neurogym and he offers several products that help people achieve their personal and financial goals.
Hi! My name is Eartha, author of this blog and a full-time affiliate marketer. I enjoy researching products related to online businesses and passive income.
In this Neurogym review, I will go over what this company is about, share a bit more about John Assaraf, and stick around as I share my own passive income business model.
PRODUCT WEBSITE: https://myneurogym.com
PRODUCT NAME: Neurogym BrainAThon
PRODUCT CREATOR: John Assaraf
PRODUCT PRICE: $1,497 or four payments of $497
HOW I MAKE $1,000 AFFILIATE COMMISSIONS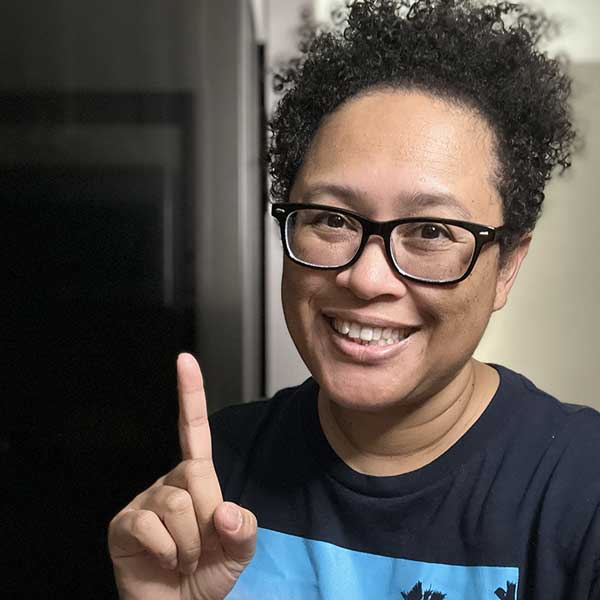 Hey there! I'm Eartha, the author of this website and an affiliate marketer. My goal is to share various affiliate programs and online courses that help to generate income.
I also share ways to boost online income and one of the ways I've been able to do that is by focusing on high-ticket affiliate marketing.
With high-ticket affiliate marketing, I recommend another company's product in exchange for a commission when a sale is made.
It's done 100% online and I'm able to earn $1,000 – $2,000 commissions or more for every sale that I refer.
Click below to learn the high-income skills needed to start earning these types of commissions:
A Mini John Assaraf Bio
John has had a long and successful career. At a young age, he got caught up with the wrong crowd and got into some trouble. However, he eventually crossed paths with his first mentor who sold real estate.
His mentor asked John what he wanted in life and taught John how to go about reaching his goals. He became a real estate agent and grew his business into earning millions of dollars per year.
Eventually, John became interested in how the brain works and how our habits impact our decisions. Thus, his company Neurogym was founded and specializes in helping people achieve their goals financially and personally.
The Secret Film
Another thing you may recognize John Assaraf from is the 2006 film, The Secret. After that film, many of the people in it gained popularity such as Rhonda Byrne, Bob Proctor, Joe Vitale, Jack Canfield, Michael Beckwith, Lisa Nichols, Mike Dooley, and many more.
John also gained popularity for using the Law of Attraction, primarily by using vision boards as a tool to help attract what you want into your life.
Below is a photo of him in front of the exact home he purchased years later after having cut out a picture of it and placing it onto his vision board.
What makes the story even more fascinating is that he didn't realize that he bought the same exact home until after he and his family were already moved in.
After unpacking one of the moving boxes, he discovered the vision board he had created years earlier with the photo of the home.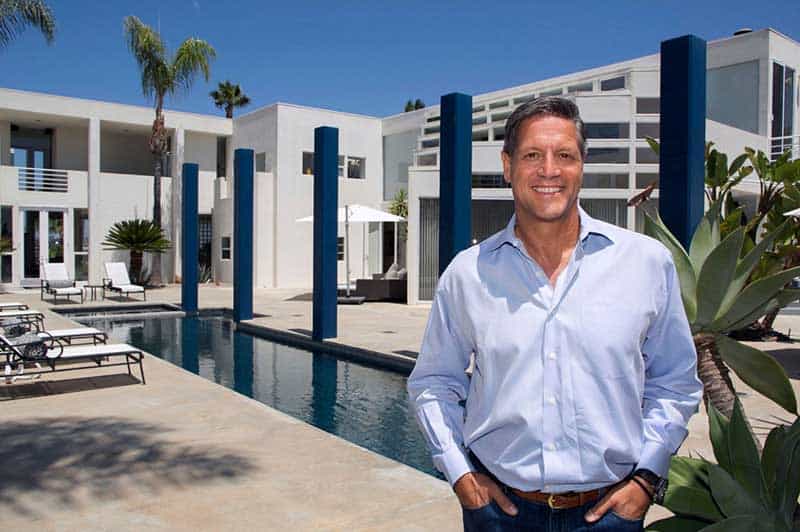 Although John's products don't focus as much on using the Law of Attraction, he still creates the occasional video about it on his YouTube channel.
John Assaraf Products
One thing I'd say for certain is that John's products are from a scam. He has a solid reputation and years of business experience. You can find plenty of video interviews of him on popular tv shows such as Ellen and Larry King.
He has also been interviewed by popular YouTube channels such as Lewis Howes, Ed Mylett, and Impact Theory.
There are many products to choose from, all of which address specific key areas such as money, weight loss, and procrastination. I will briefly highlight each of them below.
BrainAThon
This product is a free online event that features five world-renowned brain science and success experts. They explain the latest brain science to help you achieve your financial and personal goals.
Change Your Brain, Change Your Income
If your goal is to increase your income, this on-demand training features John Assaraf showing you how to utilize the latest research in neuroscience to unchain your brain. The purpose is to eliminate conscious and subconscious blocks in order to accelerate your income.
Change Your Brain, Change Your Income Website
3 Keys to Eliminating Procrastination
If procrastination is an issue for you, you can watch this on-demand training and learn how to stop procrastination once and for all so that you can achieve your dreams.
Eliminating Procrastination Website
How to Manage Fear and Uncertainty in Tough Times
This training covers the latest brain methods to overcome hidden unconscious fears that may be keeping you from achieving your personal and financial goals.
How to Manage Fear & Uncertainty Website
Winning the Game of Weight Loss
Learn how to achieve your weight loss goals, regain your self-esteem & confidence, and live a life of health and vitality. This course uses neuro-stimulation technology to accelerate the process of retraining your brain.
Winning the Game of Weight Loss
3 Shortcuts to Unstoppable Success
Do you want to reach success faster? This training offers 3 shortcuts used by the world's most successful people that will allow you to achieve 2-5X more in half the time.
Shortcuts to Unstoppable Success Website
Is Neurogym Worth It?
Compared to other products that teach you how to make money or generate a new stream of income, John's products are different in that they focus on brain science to achieve your financial goals.
Understanding how the brain works and how to overcome mental blocks and limiting beliefs is essential for anyone.
Therefore, if you want to understand and overcome the root cause of why you cannot increase your income or break through a plateau, then John's training may be what you need.
Before investing in any of his products, you may want to check out John's YouTube channel or sign up for any of his on-demand pieces of training.
Overall, I do enjoy his teaching style. He has a very calm and easy-going way of teaching which is easy to understand.
Is Neurogym a Scam or Legit?
Neurogym is not a scam at all. John Assaraf is well-known and has spent years providing helpful information to the public on his YouTube channel.
He has products that help with mindset, improving income, weight loss, and more. I've been following him for years and he is definitely legit.
John may have become well-known because of The Secret film but he has come into his own with his Neurogym business.
I searched for Trustpilot reviews as well as any BBB complaints but nothing came up.
Who is Neurogym For?
I think the products available on the website are for anyone. However, the money-related products tend to be geared more towards established business owners seeking to increase their revenue.
There is a money program called Change Your Brain Change Your Income that is likely geared toward a general audience.
If you are interested in personal development, all of the products offered would be beneficial.
Will His Products Benefit Affiliate Marketers?
If you are new to affiliate marketing or searching for a course that teaches affiliate marketing, John's products may not be the best fit.
However, if you are already established in your online business and want to break through a financial plateau, his training would likely be more beneficial in that sense.
For example, when I took affiliate marketing seriously, I searched for an online training course that focused on how I wanted to make money online and found this one.
Following that training and putting what I learned into action made all of the difference for my online business.
I was able to transition out of a full-time retail job into working on my website full-time. Sometimes taking the right training is what helps you achieve your goals much faster.
How I Make Passive Income Online
I think if you are interested in brain science and how you can break through personal and financial plateaus, John's products are worth considering.
If you prefer to learn how to earn income promoting affiliate products, consider following the same step-by-step training I followed when I started my online business.
The online business model I use involves recommending a high-ticket affiliate offer which results in earning high-ticket commissions.
Thanks to high-ticket affiliate marketing, I'm able to earn $1,000 – $2,000 commissions for each sale that I refer.
Best of all, it's done 100% online and my online business is 90% automated. I never have to speak to anyone, I don't need my own product, and I don't have to personally sell anything.
Here is a screenshot of an affiliate commission I made from one affiliate program: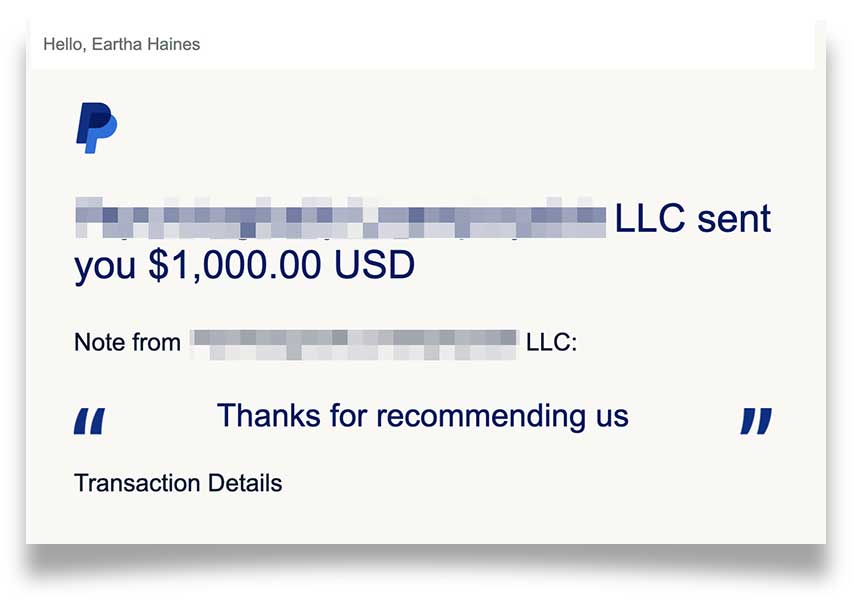 You can follow the same training I used to earn my first $1,000 high-ticket commission. Click the link below to get started:
Keep taking action!
Eartha 🙂
I was able to go from zero to a steady online income promoting various affiliate products. Click here to learn how.