Ready to make a significant impact on your affiliate income in a positive way? Health supplements remain a popular way to do that as an affiliate marketer.
Java Burn is a natural, proprietary herbal supplement that is used in combination with coffee to increase both the speed and efficiency of metabolism. Thus, it helps with fat burning and reducing hunger.
As an affiliate, you can promote this to a variety of target niches. For those who are seeking a natural fat-burning supplement, increasing energy, as well as shedding excess weight.
It is sold through the Clickbank affiliate network and offers a 60-day money-back guarantee.
How I Make $1,000 Commissions Using a Simple 2-Step Process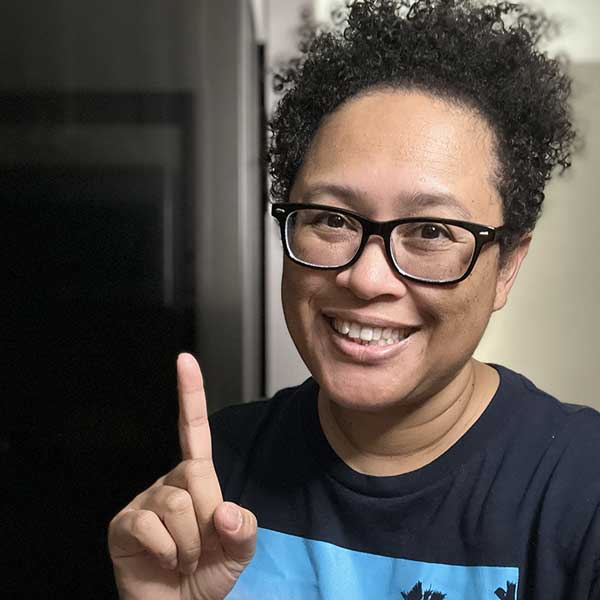 Hi! I'm Eartha, the author of this blog and an affiliate marketer. I seek out various affiliate programs to share here on the blog.
I also share ways to boost affiliate income and one of the ways I've been able to do that is by focusing on promoting high-ticket affiliate offers.
Making higher commissions is one of the fastest ways to scale up your affiliate income. Click the button below to learn how I make $1,000 commissions.
What is Java Burn?
This is a natural, proprietary, patent-pending supplement for the purposes of increasing metabolism, boosting energy, reducing hunger, and burning fat.
It is to be mixed into your morning cup of coffee. You simply mix it in and drink your coffee the way you like it, black, with cream, etc. Java Burn dissolves instantly and is tasteless.
Other benefits of Java Burn include:
Vegetarian
Non-GMO
Gluten free
No added fillers
No preservatives
No artificial colors
No stimulants
It is manufactured in the USA in an FDA-approved and GMP-certified facility. Each batch is third-party tested to ensure high-quality, potency, and purity.
Recommended Usage
It is recommended to mix a single packet of Java Burn into your morning cup of coffee. You can drink your coffee however you like. Whether you enjoy your coffee black, with cream and/or sweetener, simply mix in the packet.
Since it is tasteless, you can enjoy your coffee as usual. It is not mandatory to drink it in your morning cup. However, drinking it in the morning will help with maintaining energy, metabolism, and fat-burning throughout the day.
It is also recommended to use Java Burn consistently for 90 to 180 days to experience optimal results.
You can mix it into other beverages but it was created to work synergistically with coffee.
Another plus is that this is not an auto-ship product. You have a one-time payment only.
How Much is Java Burn?
You can buy Java Burn in a 30-day, 90-day, and 180-day supply. A 30-day supply is priced at $49, 90-day at $39 per pouch, and 180-day at $34 per pouch.
| | |
| --- | --- |
| 1 Pouch (30-day supply) | $49 + shipping |
| 3 Pouches (90-day supply) | $117 + shipping |
| 6 Pouches (180-day supply) | $204 + shipping |
Click here to visit the Java Burn website.
How the Java Burn Affiliate Program Works
This affiliate product is managed by Clickbank. You will need to apply to be a Clickbank affiliate before you can promote it.
The Java Burn affiliate program offers a 75% commission. The average affiliate commission is around $117.
Since the product is on Clickbank, there is a 60-day money-back guarantee. I tend to be wary of promoting most Clickbank products as I've experienced refunds on many of the digital products.
However, health supplements may work out better for affiliates since they are physical products.
How to Promote Java Burn and Earn High-Paying Commissions
Earning steady affiliate commissions is the goal of most affiliate marketers. There are many ways to accomplish this. However, for many beginners, it is difficult to earn one commission let alone steady commissions.
My number one method for earning commissions month after month is to create a niche website.
Niche websites are excellent for beginners for many reasons. For one thing, they are extremely low-cost and easy to start.
You can choose any niche that you have an interest in. The only major investment will be your time in creating content (a.k.a writing blog posts.)
In the case of Java Burn, you should choose your target audience.
Choose a Niche
Considering the type of product Java Burn is, you have a few niches that you can go into. The broader niche will be the health niche.
I don't recommend remaining in the broad health niche. There is way too much competition.
You can narrow it down to a sub-niche and focus on an audience that is looking for ways to increase their metabolism.
That could mean individuals that want to increase fat burning without having to be as active.
You can target an older demographic or even go into the coffee niche and target coffee drinkers.
Think about the approach that you want to take and the type of content that you want to create.
Remember that you'll be writing articles that will help answer the questions and concerns of your niche audience.
That is how you attract the people who are most likely to buy the product you are promoting.
Launch Your Website
Getting a website up and running is easier than you think. Even non-experienced users can get a WordPress website up and running.
All that is required is:
Domain name
Web hosting
WordPress installed on your web host account
You can get everything that you need with almost any web hosting provider. Most web hosting companies are also domain registrars.
That means you can register your domain name and get web hosting in the same place. Many web hosts will also auto-install WordPress on your account for you.
It really takes the technical hassle out of launching a website.
Create Content On a Regular Basis
The success of your niche website will be based on the content that you create and how often you create it.
My personal writing schedule consists of writing a new blog post 1 to 2 times per week. If time permits, I write even more. However, that is my default writing schedule.
Out of all content creation that is out there, writing is the easiest. You don't need to create a video and edit it. There isn't any need to use social media unless you want to.
Writing is convenient, easy, and brings plenty of free organic web traffic. When your website is receiving traffic, it can earn income via affiliate sales and display ads.
Promoting Affiliate Products On Your Website
You can link directly to the affiliate product within your content using your affiliate links. What I prefer to do instead is to create a product review page and link to it.
For example, if I were going to promote Java Burn, I would create a product review page.
Then, whenever I create a new blog post, I'd recommend the product and send visitors to my review page which would contain multiple affiliate links.
It works extremely well and I feel that my overall conversions have increased because of this strategy.
Summing Up
Health supplements will remain some of the most popular and lucrative affiliate offers that you can promote as an affiliate marketer.
Help your target audience and recommend high-quality products. If you want to get started fast and for a low cost, a niche website is the way to go.
It is how I got started and it is what I continue to do today to earn a steady income online.
Learn how I quit a full-time retail job to work full-time on my website with affiliate marketing. Click here to learn how.