I understand that not every person who considers themselves an introvert will relate to this post. I'm writing this from the perspective of an introvert that finds most work environments challenging.
I'm an introvert and I have worked both corporate jobs and retail jobs so I understand introvert work struggles quite well.
It was always a challenge for me to be in any type of workplace. I enjoyed my co-workers but the day-to-day interactions were draining.
I'm also the type of person that doesn't like working for others. I prefer to work for myself. That is why I sought a way out. I created an online business that is well suited to introverts.
I managed to create a consistent income online. It didn't happen overnight, but with the right training and determination, it will happen and it is so worth it.
A Brief Backstory
Like many introverts, I found all of my workplaces challenging. While I liked my co-workers, it was always an energy drain being around so many people.
I avoided happy hours, holiday parties, and even the break room as much as I could. I'd warm up my lunch before most co-workers would head to the break room to heat up theirs.
It was an endless energy drain day after day.
I've worked for various web agencies over the span of a decade. My last web job ended in the form of a layoff. Initially, it sucked. Then I turned it around and chose to use it as a way to start fresh.
I didn't want to go back to cubicle life. Instead, I decided to pursue my dream of creating an online business and work for myself.
Rather than find another web job, I opted to work a retail job. I needed something physical rather than sitting for eight hours a day. I also wanted a more flexible schedule.
My Introvert Dream Career
During that time I also decided to start my online business. It wasn't just any business. I wanted to be an affiliate marketer. Why? It met all of my introvert career goals:
You can work alone
No limitations on your creativity
You don't need clients (no customer service)
You don't need your own product(s)
No shipping and handling
No recruiting people
It is 90% writing (blogging) but you can outsource the work
Unlimited earning potential
Time-freedom and lifestyle freedom
Before I got started on my online business, I wanted to do things properly. I didn't want to spend months or years trying to figure things out on my own.
I searched for an online course that taught affiliate marketing in the way I wanted to build my business. Luckily I found the perfect affiliate marketing training course for me.
I followed the training and worked on my first website in every free moment that I had. In a little over a year from starting my website, I was able to quit that retail job and work for myself.
Results vary of course but my point is that it can be done and there are many people that have done the same.
What Niche Affiliate Websites Require
First, let's define what affiliate marketing is:
Affiliate marketing is the marketing of another company's products and/or services in exchange for a commission when a sale is made.
Essentially, you join an affiliate program and once you are approved, you can begin promoting products for a commission.
One of the largest affiliate programs that you can join is Amazon.com's Amazon Associates. They carry millions of products. There are sure to be products that you want to promote.
Affiliate programs are free to join and there are TONS of affiliate programs available.
You will need the following to create your niche affiliate website:
A niche (on any topic you want)
Domain name
Web hosting
WordPress
Selecting a Niche
So why do you need to pick a niche to create an affiliate marketing website? The reason is that you want to target a specific audience.
A niche is simply a group of people interested in a similar thing. Creating a niche website is beneficial in terms of web traffic as well as conversions when you recommend an affiliate product.
Your sales conversions would likely suffer if you created a website that talked about a lot of random things.
For instance, let's say you created a niche website about growing succulents but you also post content about your favorite tv show or your favorite recipes.
People that land on your website looking for more information about succulents would be confused and likely click away.
It is important to stick to a niche and post content that helps the audience interested in that niche.
Registering a Domain Name
When you are set on the niche that you want to be in, then it is time to choose a domain name.
You can brainstorm a bit and it helps to have your niche in your domain name. Let's stick with the succulent niche. You could choose names like succulenthealth.com or succulentplantgrowing.com.
I register all of my domain names with NameCheap.com. You can get discount codes at their NameCheapCoupons.com website.
Obtaining Web Hosting
Next, you will need web hosting to host your WordPress website. Most commercial web hosting services will do. Most offer reasonable pricing.
A2Hosting is a great option as they offer monthly plans as well as yearly. If you choose any of their WordPress web hosting plans, they will auto-install WordPress for you.
Installing WordPress
When I refer to a WordPress website, I am referring to a self-hosted WordPress website.
Meaning, not a free one that you can get on WordPress.com but rather the software that you download from WordPress.org.
If any of this sounds confusing, don't worry. A self-hosted WordPress website is one of the easiest websites you can get.
As mentioned above, if you choose a WordPress hosting plan from A2Hosting, they will install WordPress on your domain for you.
The Pros and Cons of Affiliate Marketing for Introverts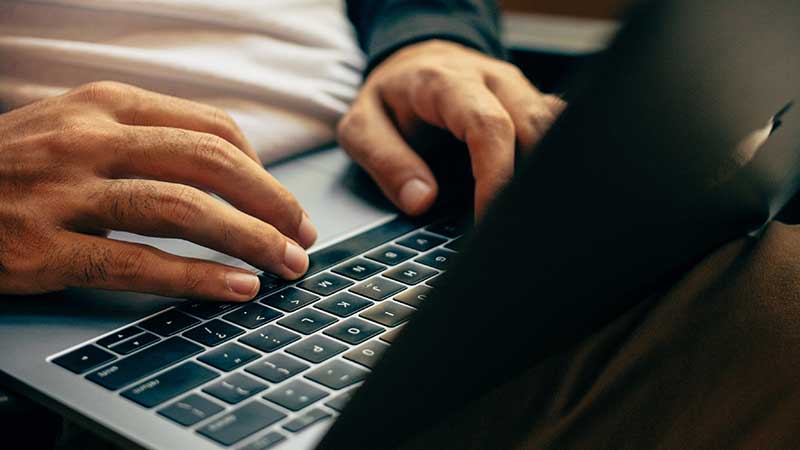 While I am passionate about affiliate marketing and making money online, it does have its pros and cons.
Pros
Solitary work environment
Unlimited earning potential
No dealing with clients or customers
No shipping and handling
Work on your business when you want
Choose any niches you want
Low-cost to start
Easy to learn
Cons
Slow to get started
Requires patience and consistent effort
Requires A LOT of writing but can be fun
Although affiliate marketing is isolated work, even as an introvert, it helps to bounce ideas and ask questions of other affiliate marketers.
That is why the training course I used to learn what I know is awesome. It is also an online community of affiliate marketers.
One of the best things about being a full-time affiliate marketer is the time-freedom that I have. I can work when I want and where I want.
Time-freedom was my motivation during the times I became frustrated. It is important to keep your end goal in mind.
My Closing Thoughts On Introvert Work Struggles
When I initially learned of affiliate marketing, I knew immediately that it was what I wanted to do as my career.
It meets all of my needs in terms of fulfilling work and an isolated work environment.
If what I've written here interests you, I invite you to check out the same affiliate marketing training course that I used and am still a part of today.