This post contains affiliate links. Please read my affiliate disclosure for more information.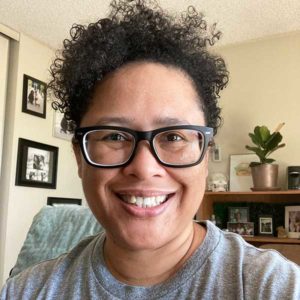 Hi! Welcome to my website. My name is Eartha and I'm a full-time affiliate marketer. I created this website to help beginner affiliate marketers learn how to earn a steady income online.
You don't have to struggle to make one random affiliate commission here and there. There is a better way and that is to focus on one affiliate marketing strategy.
There are many ways to approach affiliate marketing. The strategy I like is to choose an affiliate product first that has a good commission.
Then, I build an affiliate campaign promoting the product.
It helps if you have used the product yourself. It makes it easier to recommend the product to others.
Next, I set up an automated system to do all of the selling and converting for me. This is referred to as creating a sales funnel.
The final step is to send traffic to your sales funnel using free organic traffic methods such as using short-form content (Instagram reels, YouTube shorts, TikTok, etc.)
If you want to follow the same training program I used to learn these strategies, click the button below.