Home brewing beer is a popular pastime for many people all over the world. If it is a strong passion of yours, you can make money with home brewing affiliate programs.
Home brewing affiliate programs are commission-based programs created by companies to help generate new leads and sales through affiliate marketers. Commission rates vary and payments are typically made via PayPal on a monthly basis.
Beer blogs are good income makers for affiliate marketers. With a home brewing blog, you can share your own experience and provide helpful tips for those new to home brewing.
In the process, you can recommend great products that can generate consistent commissions for you every month.
Home Brewing Affiliate Programs
love2brew
Craft Beer & Brewing
Brewer Shirts
Electric Brewing Supply
Brew Demon
QuickTap
Adventures in Homebrewing
How I Make $1,000 Commissions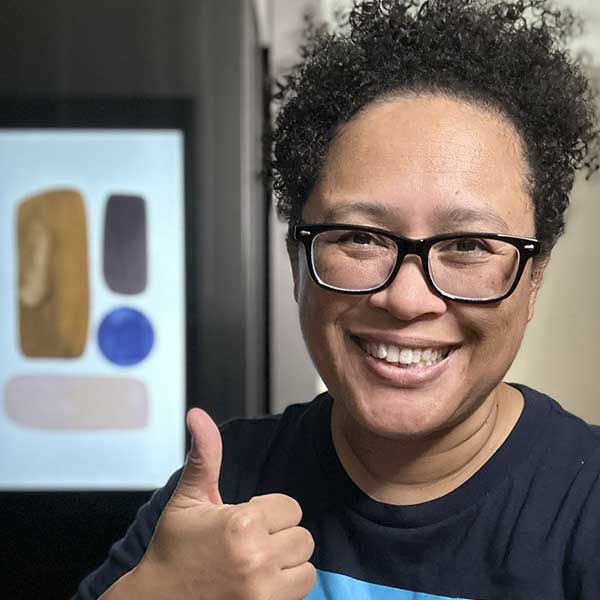 Hey there! I'm Eartha, the author of this website and an affiliate marketer. I share affiliate programs and ways to help boost affiliate income. Thanks to affiliate marketing, I'm able to make $1,000 – $2,000 commissions.
Click the link below and I'll share with you exactly how I do it:
1. love2brew
This company was founded in 2011 and offers a wide variety of home brewing kits and equipment at competitive prices. Visitors can find brewing kits, brewing recipes, brewing ingredients, and equipment to begin brewing at home.
The affiliate program is managed in-house and offers a 5% commission. They have an average order value of $93.86 and a 2.8% conversion rate.
love2brew is worth promoting as they sell everything someone would need to begin home brewing beer. They also have a large database of information for learning how to brew beer.
Commission: 5%
Cookie Length: not disclosed
2. Craft Beer & Brewing
The Craft Beer & Brewing company runs a magazine in the craft beer niche by the same title. Besides magazine subscriptions they also offer events, merchandise, books, and an online learning subscription.
You can earn commissions on all of the products that they sell on their website. The affiliate program is managed by tapfiliate.com and offers various commission rates.
Craft Beer & Brewing is worth promoting as they have an actual print magazine which many home brewers would be interested in. They also have video courses and hold live events.
Anyone new to home brewing would find a lot of value with this company so it definitely will make for high conversions.
Commission: 20% magazine, 10% online shop, 100% online learning subscription, 20% single course
Cookie Length: not disclosed
3. Brewer Shirts
What better way to display your love for home brewing than with a t-shirt? Brewer Shirts has home brewing fanatics covered with their line of t-shirts with cool and funny designs for home brewers.
Their affiliate program appears to be managed in-house and offers a 10% commission on every sale. Once your commissions hit $50, they will send you a check.
They don't accept anyone into their affiliate program and give preference to those that have blogs or social media accounts in the craft beer, home brewing, wine, or t-shirt niche.
Brewer Shirts is worth promoting as niche t-shirts are high converting. Adding these shirts to your own niche blog could mean consistent sales for you.
Commission: 10%
Cookie Length: not disclosed
4. Electric Brewing Supply
The Electric Brewing Supply company sells state-of-the-art brewing supplies to include control panels, elements, pumps, and other essential parts.
Their affiliate program is managed by Affiliatly software and offers a 10% commission. Commissions are paid via PayPal.
This company is worth promoting as they carry essential brewing equipment and offer custom engraved stainless name plates. All of this equipment is high converting for serious brewers.
Commission: 10%
Cookie Length: not disclosed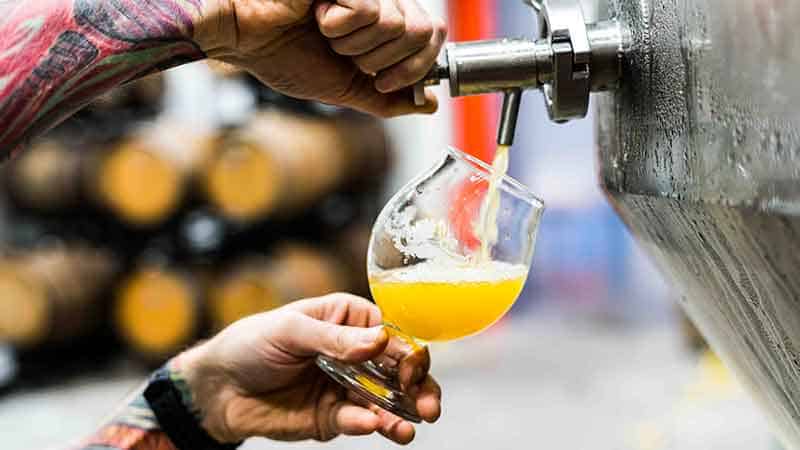 5. Brew Demon
The Brew Demon company sells easy to use home brewing start kits. They provide everything you need to enjoy home brewed beer in 14-days. You can buy 2 and 6-gallon starter kits, mixes & refills, and 1-liter bottling systems.
Their affiliate program is managed by AvantLink and offers a commission rate between 8% and 12%.
Brew Demon is worth promoting because its kits and products make it super easy for anyone to brew beer without a lot of fuss. The kits are perfect for beginners and you can be sure to get great conversions on a home brew niche blog.
Commission: 8%-12%
Cookie Length: 30 days
6. QuickTap
This company sells keg taps, nitro taps, and draft wine systems. QuickTap taps are lightweight, compact, versatile, and adaptable for different beverages, kegs, bars, and venues.
The affiliate program is managed by Affiliatly and offers an 8% commission and 10-day cookie length.
QuickTap is worth promoting as it offers taps for all types of beverages. They specialize in taps and have high-quality products. You can expect good conversions when promoting to the beer niche in general.
Commission: 8%
Cookie Length: 10 days
7. Adventures in Homebrewing
This website sells anything and everything related to home brewing. You can find brewing equipment, kegging supplies, beer recipe kits, beer ingredients, supplies for winemaking, and more.
The affiliate program appears to be managed in-house and offers a 7.5% commission.
Adventures in Homebrewing has been in business since 1999 and is a popular destination for home brewers. They have a large selection of equipment and supplies to cover everything a home brewer needs.
Commission: 7.5%
Cookie Length: not disclosed
How to Best Promote Home Brewing Products
One of the best ways to promote home brewing affiliate products is with a niche blog. You can create a home brewing niche blog and share your own experience with home brewing.
It is one of the best ways you can become an affiliate of many of these affiliate programs and recommend the same products that you use.
A niche blog is an excellent way to make consistent affiliate commissions. It is how I am able to make consistent commissions every month.
Initially, I didn't know how to make money with a blog. I purposely sought out a step-by-step training program to learn faster than learning on my own.
That training program helped me to learn new skills that I applied to my own websites. Applying what I learned helped me to go from zero to making a consistent monthly income with a blog.
You can supplement income to your blog by also creating a YouTube channel. YouTube is great for sharing home brewing tutorials.
Record your own home brewing process or do product review videos and you can grow subscribers quickly. YouTube is a great income stream that can also send traffic back to your blog.
My Closing Thoughts On Home Brewing Affiliate Programs
Home brewing is fun for many and is also a pastime that requires buying different equipment and ingredients, some of which are on a regular basis.
As an affiliate, you can cash in on this niche by signing up for various home brewing affiliate programs like the ones above.
Niche websites are an ideal way to make consistent affiliate commissions. It is how I make steady affiliate sales. If you want to level up your earnings, consider following a step-by-step training program as I did.