There is no denying that designer handbags are in high demand. Whether brand new or pre-owned, these handbags sell well. Hermes is one of the top luxury designer handbags around. Currently, there isn't a Hermes affiliate program or Birkin affiliate program available but you can still cash in on this designer brand.
Below, I will share some alternative retail websites that sell pre-owned Hermes handbags such as the Birkin bag, and enable you to earn affiliate commissions. These luxury online retailers are well-known amongst fashion enthusiasts so conversions should be high.
I'll also share how I'm able to make $1,000 commissions by shifting my focus to recommending high-ticket affiliate offers.
How I Make $1,000 Commissions Using a Simple 2-Step Process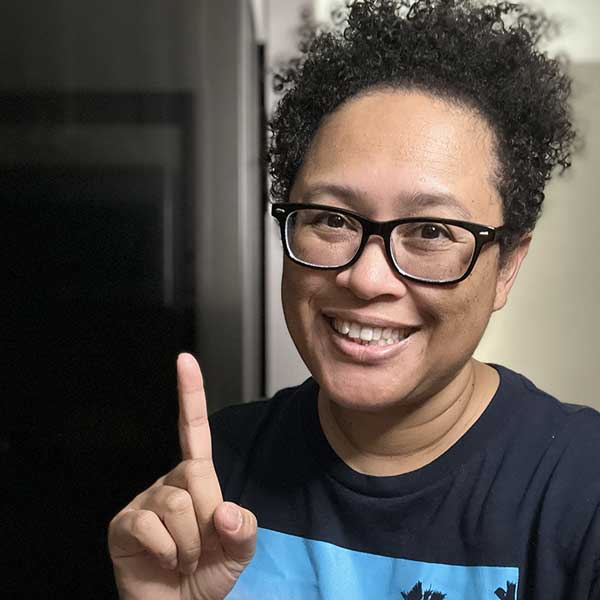 Hi! I'm Eartha, the author of this website and an affiliate marketer. I enjoy seeking out different affiliate programs within different niches.
I also like to share ways to help boost affiliate income. One of the ways I was able to increase my affiliate income was with high-ticket affiliate marketing.
High-ticket affiliate marketing enables you to scale your income faster than if you promote low-ticket offers.
If you want to learn how I am able to make $1K – $2K commissions online, visit the link below:
Click to learn how to make $1,000 – $2,000 affiliate commissions on a steady basis
Hermes Affiliate Program Alternatives
Does Hermes have an affiliate program? The answer is not currently. Thankfully, there are alternative luxury affiliate programs that you can apply to.
The following affiliate programs offer Hermes handbags on their websites. They carry a variety of options including the most popular Hermes Birkin bag, Hermes Constance, Hermes Kelly, Hermes Evelyne, and more. Many of these handbags range from $3K to $100K pre-owned.
The Luxury Closet
Farfetch
Mygemma
The Luxury Closet
You will find a variety of luxury brand handbags on The Luxury Closet website including Hermes, Louis Vuitton, Gucci, and more. The affiliate program is managed through Awin and The Luxury Closet commission is 5%.
Farfetch
This online retailer is another popular go-to for fashion enthusiasts. They carry clothing, shoes, bags, accessories, and jewelry. The Farfetch affiliate program also offers a higher commission than most online luxury retailers. The Farfetch commission is 7%. In order to apply to this affiliate program, you will need to send an email to the address on the affiliate program page.
MyGemma
You will find a wide selection of Hermes handbags on the MyGemma website. Point the right target audience to these bags and you're bound to have sales. In order to apply to the affiliate program, you will need to send an email to the address on the affiliate program page. The MyGemma commission is 5%.
How to Promote Hermes Products
There are many fashion influencers on social media that are currently promoting designer brands like Hermes. Social media is one approach to reaching your target audience in a fast and timely manner.
Thanks to short-form content such as Instagram reels, Facebook reels, and TikTok, it is much easier to reach your target audience quickly.
Short-form content can be in the form of 7-second to 1-minute videos highlighting the product that you are promoting.
If you are interested in promoting luxury brands like Hermes but do not want to become a fashion influencer, there is another option.
Create a Niche Related Website
Another alternative is to create a niche website. For example, creating a fashion niche website and creating content in the form of blog posts about fashion topics.
What is nice about niche websites is that the content that you create has the potential to rank highly in the search results for years.
The more content that you create, the more content is ranking and bringing your targeted traffic.
I've been doing affiliate marketing for quite some time and one of my favorite traffic sources is my niche websites.
Many people avoid creating these niche websites due to the amount of content that needs to be created.
However, I'd much rather rely on my niche website traffic versus social media traffic.
I can't tell you how many times I've come across an affiliate marketer's account being closed on Instagram or TikTok for whatever reason.
When you have a niche website, you have way more control and you don't have the worries that are associated with social media platforms.
Who is Your Targeted Audience?
In the case of luxury handbags, your target audience is likely going to be fashion lovers. Many of these individuals hang out on social media.
Do a search for any fashion-related keywords on Instagram or TikTok and you'll see the types of content that are being created.
You may also discover what affiliate programs they are a part of as well. Learn what works and what doesn't in terms of content.
You'll want to create similar content in order to attract the same target audience. Do this on a consistent basis. Consistency is key!
Cross Promotion
Besides joining the Hermes affiliate program, you can also apply to the Luxury Garage Sale affiliate program, the Gucci affiliate program, the Breitling affiliate program and promote luxury watches, or even the Bob's Watches affiliate program.
Cross-promoting products is easy to do in the fashion niche and will increase your overall affiliate income each month.
Frequently Asked Questions
Below are some FAQs that are often asked when it comes to applying to these luxury affiliate programs.
Are there any requirements?
Each affiliate program will have its own set of requirements. Some may require having a large social media following while others may only ask for your website URL. In a majority of affiliate programs, the most they will ask for is your website.
How long does it take to get approved?
This will also vary from one affiliate program to another. I've been auto-approved for some affiliate programs while others may take a week or longer to get approved. I've also been rejected by affiliate programs as well.
What if your affiliate application is rejected?
Don't let a rejection get you down. It may be a matter of not having a website or social media following that may cause a rejection. Build an online asset of either a social media following or a niche website and reapply to the affiliate program in 30 days or more.
Where do I find the affiliate program page?
In most cases, the affiliate program page will be located in the footer links of the company's website.
How I Make $1K – $2K Commissions Online
Is there an easier way to make high-ticket commissions online? Yes, there is! It's called high-ticket affiliate marketing.
Rather than promote affiliate products with low commission rates, you focus on promoting affiliate products that have higher price points and offer a higher commission rate.
For example, one affiliate program that I am a part of offers a $1,000 minimum commission per sale. That is a much better commission than the $47 commissions I used to get.
Here is a screen capture of affiliate commissions I have earned just to give you an idea of what is possible: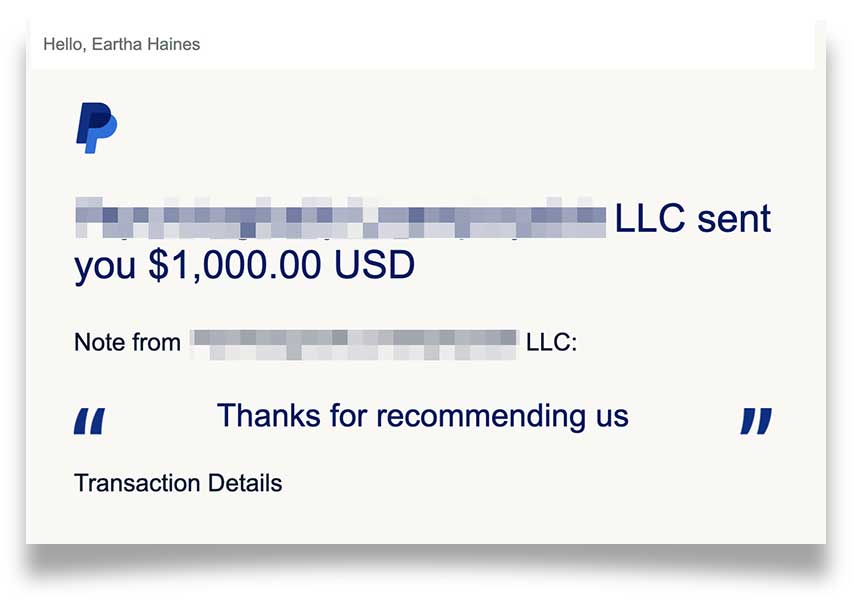 The Affiliate Sales Funnel
A big plus about my online business is that it is 90% automated! That is possible because I implement a sales funnel to do all of the selling and converting for me.
Below is a diagram of how my sales funnel works: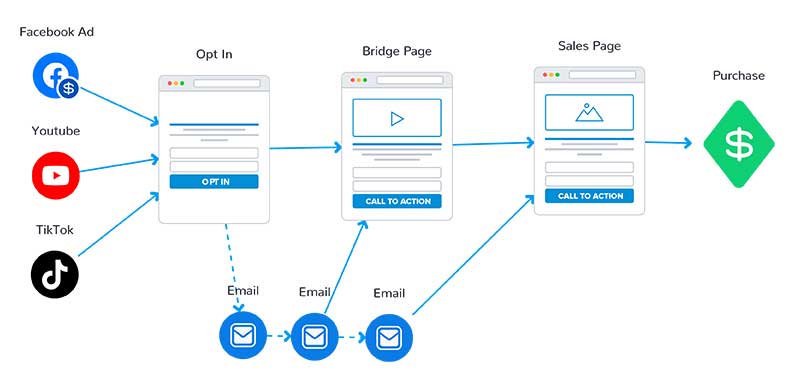 It begins with a landing page or often referred to as a squeeze page or opt-in page. On this page, you'll collect your visitor's contact information such as a first name and email address.
Once someone subscribes, they are then directed to a bridge page or thank you page. You can use this page to let your visitors know about the product that you're recommending. Essentially, you are warming them up to the offer.
You can also place a call-to-action on this page such as a link or a button that contains your affiliate link. Some of your visitors will click on our affiliate link and buy the product immediately and some will not.
However, all will be on your email list so you can continue promoting the product to your list via autoresponder and broadcast messages.
That in a nutshell is how my online business operates. However, there are things that you will need to learn and understand to put it all together. I recommend following the same training course I followed to learn these skills.
Conclusion
Although there isn't currently a Hermes affiliate program, you can still promote this luxury designer brand. Hermes handbags are extremely popular and fashion enthusiasts will buy both new and pre-owned options alike.
There is another way to make high-ticket affiliate commissions without focusing on luxury brands. You can also promote high-ticket software or high-ticket online courses.
High-ticket affiliate marketing is a game changer. If you are ready to level up your affiliate income and learn high-income producing skills, then click the button below: