The golf niche is a billion-dollar market so as an affiliate marketer, you have the opportunity to earn significant commissions from the various golf affiliate programs that are available to join.
You can find affiliate programs for golf equipment, accessories, training courses, and even golf carts. Check out the golf affiliate programs below for some of the great products.
I'll also share my most recommended method for earning steady commissions by promoting affiliate products.
This is a strategy I started with and what I continue to do today whenever I want to create a new stream of income.
How I Make $1,000 Commissions Using a Simple 2-Step Process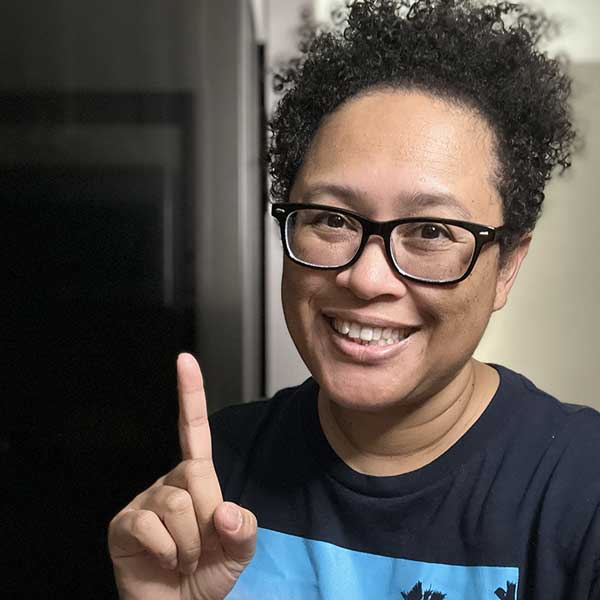 Hey there! I'm Eartha, the author of this blog and an affiliate marketer. I seek out and share a variety of affiliate programs in various niches.
I also share ways to help boost affiliate income and one of the ways I've been able to do that is with high-ticket affiliate marketing.
High-ticket affiliate marketing is one of the best ways to scale of your affiliate income.
Click the link below to learn how I'm able to make $1,000 commissions using a proven system:
Golf Affiliate Programs
Bushnell Golf
SuperSpeed Golf
Swingman Golf
GolfGym
Buggies Unlimited
These golf affiliate programs and many others like them are put in place by companies in order to help generate new leads and potential customers through affiliate marketers.
Affiliate marketer's efforts are rewarded in the form of commissions which are typically paid on a monthly basis via PayPal or check.
1. Bushnell Golf
This company has specialized in high-performance sports optics for more than 65 years. Their most popular product being the rangefinder.
Bushnell's Wingman is also quite popular. It is a speaker that also has the ability to receive audible GPS distances.
The affiliate program offers between a 3% and 6% commission rate based on the amount of sales generated. Their affiliate program is managed by Rakuten Linkshare.
Commission: 3% to 6%
Cookie Length: 30 days
---
2. SuperSpeed Golf
This company specializes in a golf training tool that helps golfers increase their club head speed. They offer the training tool for men, women, and juniors.
The SuperSpeed Golf affiliate program is managed by Affiliatly and offers a 10% commission rate and pays commissions via PayPal the first week of every month.
Commission: 10%
Cookie Length: not disclosed
---
3. Swing Man Golf
This service provides a golf fitness swing speed training program for amateur and pro golfers. The online swing speed training programs were created by Jaacob Bowden, PGA.
The Swing Man Golf affiliate program offers two commission rates. You can earn a 50% commission on the $49 per month subscription or earn 10% of the $588 Swing Man Golf Swing Speed Trainer Certification Program.
Commission: 50% of $49/month subscription or 10% of $588 certification program
Cookie Length: not disclosed
---
4. GolfGym
This company produces a golf swing training system that helps to add power and distance to your golf swing. They also have cardio golf training videos and other training accessories.
The GolfGym affiliate program is managed by ShareASale and offers a 20% commission rate and a 60-day cookie length.
Commission: 20%
Cookie Length: 60 days
---
5. Buggies Unlimited
This company specializes in golf cart parts and accessories and carries over 9,000 items. Golfers can find every part and accessory imaginable for their golf carts on this website.
The Buggies Unlimited affiliate program is managed by ShareASale and offers a 10% commission rate and 30-day cookie length.
Commission: 10%
Cookie Length: 30 days
---
How to Earn Commissions with Golf Affiliate Programs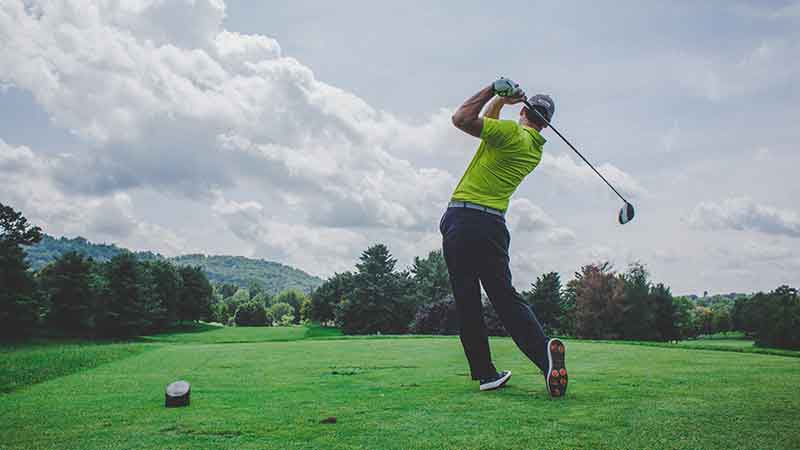 There are many ways to promote golf affiliate products but my most recommended method is to create a golf niche blog.
Niche blogs are excellent for promoting affiliate products. As an affiliate, you produce helpful content for your readers and recommend products that they may be looking for.
Let's say, for example, that you wanted to create a niche blog about golf carts. Maybe you own a golf cart or have an interest in them in general.
You could create a blog which answers the questions and concerns of golf cart owners such as:
how to charge golf cart batteries
adding turn signals to golf carts
make electric golf cart faster
ways to transport a golf cart
There are plenty more keyword phrases that you can look up for blog post ideas. The above I pulled from using Google Search and its autosuggest feature!
You can then apply to golf cart affiliate programs such as Buggies Unlimited above or even Amazon.com.
How Much Can a Golf Blog Earn?
The big plus about affiliate marketing is that it offers unlimited earning potential. There are no earning limitations at all.
If you refer 100 new sales or even 1,000 new sales, you will earn your commissions from those sales.
It is no wonder that many affiliate marketers are earning a full-time living from their marketing efforts.
A niche blog can earn hundreds of dollars per month to tens of thousands per month. A brand new niche blog has the potential of earning $500 per month with affiliate marketing.
It does require consistent content creation on your part. At the very least, you should post 1 to 2 new blog posts per week.
That is the bare minimum and completely doable even with a busy schedule. I worked a full-time job and managed to create twice the amount of content.
Initially, I had no idea how to make money with a blog. Since I didn't want to waste a lot of time attempting to learn things on my own, I searched for an online training program and found this one.
Hard work pays off as I was able to transition out of a full-time retail job into working on my blog full-time.
How to Get Started with Your Own Golf Blog
It doesn't require much to get your own golf blog up and running. You'll need three things:
Your own domain name
Web hosting
WordPress installed on your account
You can get everything that you'll need from most web hosting providers. I recommend either SiteGround or WPX for web hosting.
Both offer fast hosting and they each have excellent customer support. That is essential when you have questions or need help with your website.
WordPress is free to use so your start-up costs will be the cost of your domain name and web hosting. Overall, a niche blog is one of the lowest cost online businesses you can start.
If you prefer step-by-step training, I recommend following the same training program I used when I got started. It makes it easy to create your own niche blog.
From there, your job is to create content on a regular basis. Content is the bread and butter of a niche blog.
It is your content that eventually gets indexed and ranked in the search results. The more blog posts that you have ranking, the more traffic you will receive.
Closing Thoughts On Golf Affiliate Programs
This is another lucrative niche that you can do well in when focusing on a good subniche of the overall golf niche.
There are many more golf affiliate programs that you can find online. Niche blogs are my most recommended method of earning consistent sales.
If you are ready to level up your affiliate commissions, I suggest following the same step-by-step training course that I used when I got started.