A sales funnel can do wonders in terms of boosting sales. Whether you are selling other people's products or your own, utilizing a funnel can set your sales on autopilot. What about a book funnel?
A book funnel is a special type of sales funnel that gives away a free book and charges only for the shipping & handling. This type of funnel helps to build a buyer's list of customers who may buy future products you promote.
Gary White is the creator of The Book Funnel Formula which is a free book that outlines the strategy of using a book funnel to generate potential new customers and clients for future sales.
HOW I MAKE $1,000 PER SALE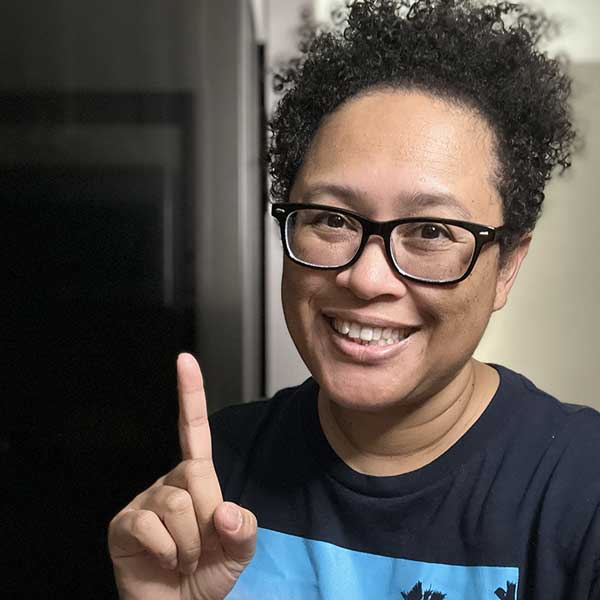 Hi! I'm Eartha, the author of this website and an affiliate marketer. Thanks to affiliate marketing, I was able to work my way out of a full-time retail job. I don't need my own products, there is no order fulfillment, and zero customer service. Click the link below and I'll share I'm able to make $1,000 – $2,000 commissions for every sale that I refer:
What is The Book Funnel Formula?
The Book Funnel Formula is a book written by Gary White that outlines a 7-step formula for marketing and selling a book in order to gain new customers and clients.
A book funnel is a type of sales funnel that offers a free book in exchange for paying for shipping & handling.
Many internet marketers and business owners use a book funnel to build up an email list of buyers. The beauty of the funnel and charging for shipping & handling is that the s&h fee pays for the print-on-demand copies of the books.
That means as an author, you do not have to order printed books in advance, store them, and ship them out yourself.
Print-on-demand books are printed by a POD service that also ships the books to your customers for you.
You can also offer an upsell during the checkout process and what you earn from upsells can be used towards paying for ads to advertise your book funnel.
Once your book funnel is in place, it can run on autopilot generating targeted leads for your business.
Who The Book Funnel Formula Isn't For
This book isn't for fiction writers. Rather, it is for book authors who want to share their ideas and expertise. It is also for business owners who understand how a book can establish credibility and authority within their niche.
If you want to utilize the power of a book to generate potential customers and/or clients and you are willing to offer additional products and/or services for sale, then a book funnel may be an ideal option for you.
Who is Gary White?
Gary is a book funnel expert, author, consultant, and coach for many influential authors, leaders, entrepreneurs, and business owners.
He has worked with many expert authors helping them with marketing their own books and learning what works and what doesn't.
Gary is also the founder of Funnel Junkies, a website that sells high-converting Clickfunnels templates.
Using The Book Funnel as an Affiliate Marketer
Although the book funnel is ideal for authors that have written books based on their knowledge and expertise of a specific subject, affiliate marketers can still use a book funnel for lead generation.
If you want to write a book, you can do so and use the same strategies of a book funnel to build a buyers list of new customers.
However, if you do not have an interest in writing a book, you can create a short report or short ebook to give away for free as a PDF file.
You can still offer an upsell within your book funnel or simply redirect subscribers to your affiliate offer after they have opted into your email list.
I use a funnel myself and give away a free ebook in order to build my email list and recommend affiliate products.
Selling Affiliate Products Through a Funnel
There are two ways in which you can sell affiliate products with a funnel. First is by redirecting your subscribers to an affiliate offer using a bridge page.
A bridge page can contain a video explaining what is next when someone clicks a button or link.
The second is by sending emails to your subscribers with helpful information and recommendations to buy the product you are promoting.
Many affiliate marketers accomplish this using pre-made messages, also called autoresponder messages.
I use both autoresponder messages and broadcast messages (messages I send at any time) to my email subscribers.
Is The Book Funnel Formula Worth Buying?
If you are highly interested in using a book funnel to increase the number of new customers to your business, it is a no-brainer to get The Book Funnel Formula book.
It is free plus shipping so it is extremely low-cost. In my opinion, it is worth checking out so that you can get full details of how to use and implement a book funnel.
Do keep in mind that no funnel will benefit you if you do not understand how to get traffic to your funnel.
You can either use free or paid traffic or a combination of both. I'm a fan of free traffic. It takes a bit longer to get going but worth not having to pay for ads.
Closing Thoughts
I think utilizing a book funnel is a great way to boost your affiliate sales. I've been using a funnel that gives away a free ebook and it has worked well in generating new leads.
If you are ready to level up your affiliate earnings, consider following the same step-by-step training program I followed.
Ready to make money with a blog? Learn how I went from zero to consistent affiliate commissions every month. Click here to learn how I did it.