I would consider gaming to be an evergreen niche. It is a niche that all age groups gravitate towards. With so many different products, you can earn plenty from various gaming affiliate programs that are available to join.
If you are a gamer yourself, you will not only be able to add your expertise to for the products that you promote, but you will have fun in this niche as well.
There are affiliate programs for games, computer hardware, subscription boxes, and more. Below, I will highlight some of these gaming affiliate programs as well as share one of the best ways to begin earning commissions from them.
Tired of not making sales? Learn how I went from zero to consistent affiliate commissions every month. Click here to learn how I did it.
Gaming Affiliate Programs
There are many gaming affiliate programs that you can choose from. Some companies sell games and others sell laptops, gaming chairs, and other accessories.
Commission rates vary but you can find some affiliate programs that offer 15% commissions and more.
Green Man Gaming
This company specializes in publishing and marketing games. They are experts in marketing and selling games. The Green Man Gaming services include digital distribution, marketing strategies & campaigns, royalty & tax management, and more.
They sell a wide variety of games for the PC and Playstation. The affiliate program is managed by CJ Affiliate and offers up to 5% for each sale.
---
Vortex
This service enables gameplay of the best PC games on the market on any device you choose. It eliminates the need for expensive hardware by providing game streaming from the cloud. There are no downloads and no updates. Users can get access with a monthly subscription.
Vortex offers three pricing plans: Basic, Pro, and Ultra. As you go up in price, you also increase the hours of gameplay you have available and the number of games that you can play.
The affiliate program offers 10% commission on subscription plans. You can sign up to the affiliate program by creating a new account.
---
Chairs4Gaming
Besides selling gaming chairs, Chairs4Gaming also sells gaming desks, footrests, bar stools, and accessories. As for the chairs, customers can browse by brand, weight limit, and price.
Gaming chairs are an excellent product to recommend to the gaming niche. Even those that are not gamers may want these chairs for ergonomic purposes.
The affiliate program is managed by Refersion and offers a 15% commission and 30-day cookie length.
---
GTRACING
This company was founded in 2011 and is a known brand among gamers. GTRACING specializes in producing racing-style gaming chairs that are cool and comfortable.
You can find a wide selection of gaming chairs as well as desks, headphones, gamepads, and more.
The affiliate program is managed through Affiliatly and offers an 8% commission with a 7-day cookie length. Top performing affiliates can negotiate up to 12% or more in commissions.
---
Loot Crate
Subscription boxes are really popular and you can find boxes for just about any niche. Loot Crate offers boxes for pop culture, film & TV, and gaming. These subscription crates provide pop culture figures, tees, home goods, and more you can't get anywhere else.
This is a great service to recommend to your niche. These subscription boxes are good for gifting to others as well as for yourself. The affiliate program is managed by Impact and offers a 15% commission and 30-day cookie length.
---
MacGameStore
Just as the name suggests, the MacGameStore specializes in selling games for the Mac. They are the leading Mac-only distributor of digital download games with over one million Mac games sold.
If you want to focus on Mac-only gamers, this is a great affiliate program to consider joining. Their average order value is $20 with a 7-day return. As an affiliate, you can link to any product in the store using your affiliate link.
They offer a 5% commission rate and 30-day cookie length.
---
How to Best Promote Gaming Affiliate Products
I didn't have much success as an affiliate marketer until I created a niche blog. I've tried different strategies over the years that never worked for me.
Creating content is what worked. Niche blogs require content on a regular basis. It is this content that gets indexed and ranked by the search engines like Google.
When I created my first niche blog, I didn't really understand how to make money with it. I knew that I wanted to promote affiliate products but I was at a loss on they type of content to create.
I purposely searched for an online training program to get the help I needed and found this one. Following that training made all of the difference for me.
My niche blog became successful and I was able to transition out of a full-time retail job into working full-time on my blog.
This is why I recommend creating a niche blog for promoting gaming products. It is a tried-and-true strategy that works. Let's break down how I would go about creating a niche blog in the gaming niche.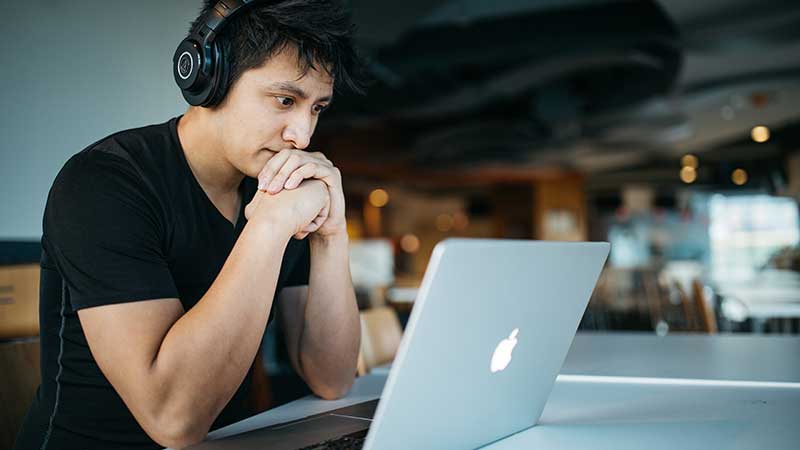 General Gaming or Go Niche?
The first thing I would do is decide what type of gaming blog I want to create. I could keep it general and have various categories within the gaming niche. Or I could choose a subniche within the gaming niche.
For example, I could focus solely on PC games or console games. I could focus on fantasy or sci-fi games. You get the idea. Sometimes choosing a subniche works well as you can cater to a specific audience.
Blogging Platform
You'll need some software to run your blog and a self-hosted WordPress blog is an ideal choice. A self-hosted blog simply means that you will need to register a domain name and get a web hosting account that has one-click WordPress installation.
Almost every web hosting provider offers everything that you need. My recommendations include SiteGround and WPX. Both are fast and have excellent customer support.
Writing Helpful Blog Posts
Content creation is where it's at when it comes to getting free targeted web traffic. The key to getting this free traffic is by writing new blog posts often.
Figure out what your audience is searching for by doing some basic keyword research. You can open up Google and type in keyword phrases related to your niche.
Google's autosuggest feature will provide you with tons of ideas for new blog posts. All that you want to do is write helpful blog posts that answer your target audience's questions.
Over time, your posts will rank in the search results and that is how you receive web traffic. These visitors will land on your posts and a percentage of them will click on your affiliate links.
A percentage of those clicks will convert on the merchant's website which results in affiliate commissions for you.
Get Training, Tools, & Support
The gaming niche is a lucrative niche that is also evergreen. As an affiliate marketer, you can cash-in by promoting the various products related to this industry.
Niche blogs are an excellent way to generate a steady stream of income. It is how I got started in affiliate marketing and what I continue to do today for my online business.
If you are ready to level up your affiliate earnings, consider following the same step-by-step training I followed when I got started.
I use this same training platform today to help others one-on-one with creating their own niche websites.