When I was a beginner blogger, I definitely questioned do I need an email list for my blog? Opinions vary greatly on this topic.
If there is one thing I have heard time and time again, it is the phrase "the money is in the list."
I've even heard people say, "I wish I would've built my list sooner" or "having an email list is like having an ATM machine."
From my own experience over the years, my answer is no. You do not need an email list as a beginner blogger.
Blogs can make money without an email list. However, if you are set on building your list right away, then you should.
Why Email Lists Are Important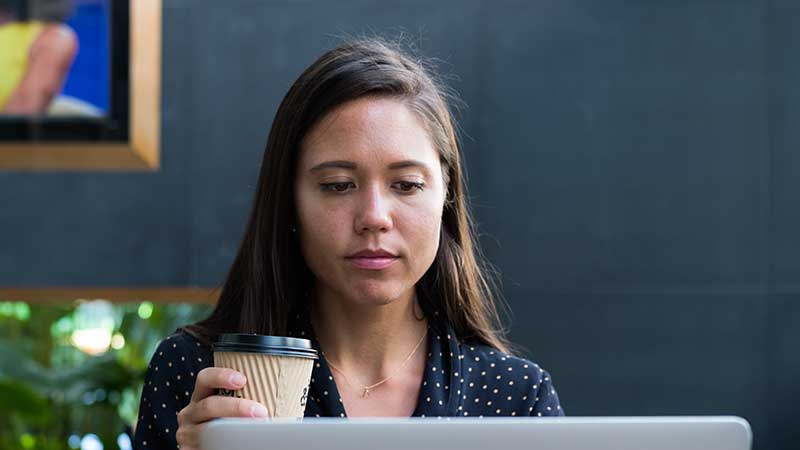 Many experienced marketers follow the adage, "the money is in the list" and that is because there is truth to it.
Building an email list is like building your own customer base in which you can communicate any time you want.
The importance of an email list is having the ability to promote products or services to an audience that is already interested in your content.
It is also important as you are not having to rely solely on search engines for traffic.
Search engines have algorithm updates all of the time. Sometimes a website is slightly affected and other times a website can take a huge hit in traffic.
Having an email list eases the stress of possibly losing web traffic that goes along with these search engine algorithm updates.
How to Build an Email List
There are some things that you'll need to begin building your own email list.
Autoresponder Service
The first thing you'll need is an autoresponder. An autoresponder is software that you can use to create and send email messages to your list of subscribers.
An autoresponder also stores all of the emails and other information that you collect into a database.
The key feature of an autoresponder is the ability to create emails in advance and have them send out at specific times to your subscribers.
I'm actively building my email list now and I use AWeber. I've used them off and on for years. For me, it is easy to use and easy to integrate into my own squeeze pages.
Squeeze Page (Opt-in Page)
An easy way to capture email leads is to create a squeeze page. A squeeze page is a type of landing page that focuses solely on capturing an email address.
Here is a screenshot of one of my own squeeze pages: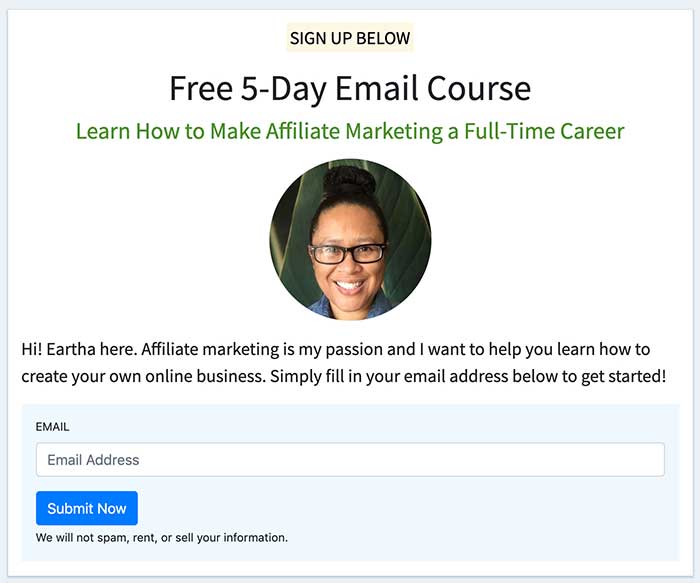 When you use a squeeze page, it helps to offer some sort of incentive to entice a visitor to input their email address.
You can offer a free video, ebook, or in my case, a free email course. The form on my squeeze page is connected to my AWeber account.
When someone inputs their email address and clicks submit, their email address is added to my AWeber database.
The new subscriber will need to confirm their email address by clicking the confirmation link in the email that is sent after they subscribe.
Once the subscriber confirms, they will begin to receive my autoresponder messages that I've already set up in advance.
I can also send broadcast emails which are emails that I send out whenever I want.
How to Get a Squeeze Page
I have a background in web development so I am able to do a lot of my own web work such as creating my own squeeze page.
You can outsource the creation of your squeeze page to someone on Fiverr or you can use landing page software such as ClickFunnels or LeadPages.
Keep in mind that the web-based landing page software will have monthly fees.
Web Traffic
Lastly, you will need web traffic that goes to your squeeze page. Some internet marketers pay for this traffic using PPC advertising.
However, I use free traffic, primarily my YouTube channel. I create videos related to my niche and link to my squeeze page in the video description area.
Want to earn a consistent income online? Learn how I did it by clicking here.
What Beginner Bloggers Should Focus On First
If you are just starting out as a blogger and your intent is to generate income from your blog, you can do so without stressing over building an email list.
Be Careful Not to Waste Money!
I used to follow the standard "build your list now" philosophy when I'd start a new website.
I'd spend money each month for the autoresponder and I'd place a lead capture form on my blog.
At the time, I didn't know how to use a squeeze page and I didn't know how to drive traffic.
So essentially, I was spending money each month on an autoresponder with no one signing up to my email list because my new blog wasn't getting traffic.
When you launch a new blog, there is no need to waste money on an autoresponder or squeeze page software if you do not know how to generate web traffic.
Beginners may also find themselves spending money on landing page software to create lead capture pages (squeeze page.)
Until you understand how to generate web traffic, there is no need to spend money on software that you are not getting any benefit with.
Landing page software costs anywhere from $40 to $300 per month depending on the service.
Focus On Creating Content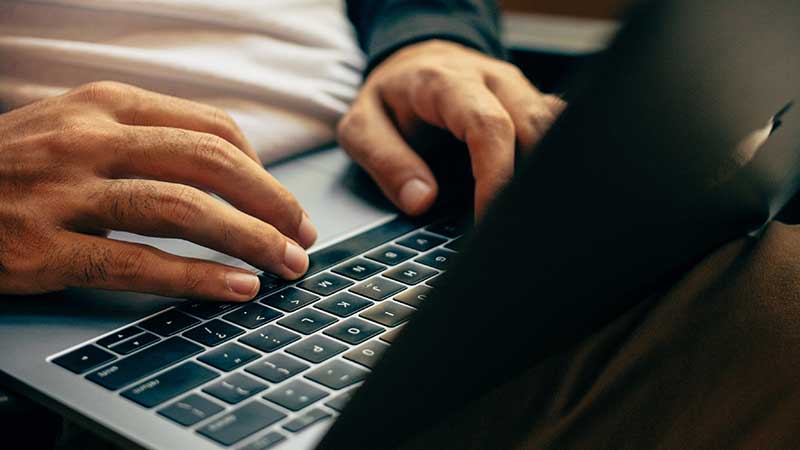 As a new blogger, your focus should be on creating content. Content is what will bring traffic.
I'm not talking about random blog posts either. Your blog should be in a niche that you have a genuine interest in.
Whatever niche that you choose, you'll need to create content that helps the audience in your niche.
Your blog posts should be helpful and informative. That means doing some keyword research to find out what your niche audience is searching for.
I use Google's instant search feature and a keyword tool called, Jaaxy. You can begin typing in topics related to your niche to find out what people are searching for: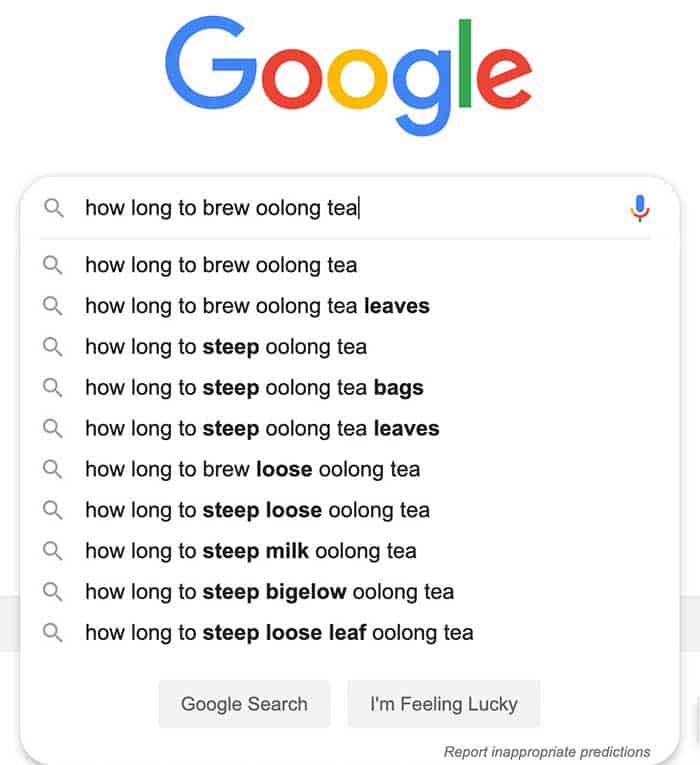 I try my best to post 1 to 2 new blog posts per week on my blogs. I don't always meet that goal.
However, at a minimum, you should try for one new post per week. Consistency is key!
Without consistency, many people that try blogging fail because they post a few times and expect instant results.
Closing Thoughts On an Email List for a Blog as a Beginner
There is nothing wrong with building an email list right away. I feel that new bloggers can save themselves a lot of money on software fees by holding off.
As your blog posts are indexed and ranked in the search results, you will begin receiving free targeted web traffic to your blog.
It is then that you can begin collecting emails and sending traffic to squeeze pages. It will take time before your blog begins to get consistent traffic.
You can save yourself money until then. Keep in mind that you can make money with your blog without an email list.
Creating a niche blog is one of the best ways to make money online. You can literally make money while you sleep.
I was able to become a full-time affiliate marketer with the help of this affiliate training program.
Now I use the program to offer new online entrepreneurs one-on-one help. Get the training, tools, and support you need by clicking here (Get started for FREE!)