When it comes to dropshipping vs affiliate marketing, it is tough to say which is better. I think that they are both awesome online business models but they are quite different in how you run them.
Dropshipping is an online business model in which you do not have to manufacture, store, or ship products. Affiliate marketing is the promotion of another company's products in exchange for a commission when a sale is made.
I'll go into more detail of each below as well as share my opinion on which I prefer more. I admit, I am a bit biased towards affiliate marketing but dropshipping definitely has its strong points too.
The Dropshipping Model – Pros and Cons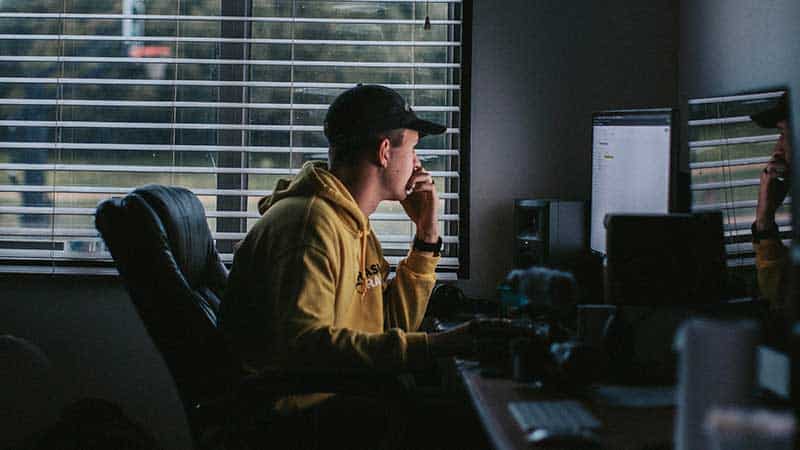 The dropshipping model is great for anyone that wants to be in the eCommerce niche wants to run an actual online store.
What is nice about dropshipping is that you don't need to manufacture, store, or ship any products. All of that is handled by dropshipping suppliers.
You can open a dropshipping store in any niche and start selling any number of products without buying and storing any inventory.
Shipping and handling are done for you. Your job is to market your store and products using both free and paid traffic sources.
You'll also need to take care of any customer service issues. That is the biggest con for me besides the paid advertising.
I do not want to deal with customer service issues like refunds, exchanges, etc. I also don't want to deal with paid ads like Facebook ads.
It can be expensive as you figure out which products and ads are converting. It requires a bit of testing and spending money along the way to figure it out.
AliDropship offers already profitable stores that you can replicate. They have a marketing package add-on that also provides the same exact Facebook & Instagram campaigns they use. Check it out here.
The Pros of Dropshipping
There are some perks to dropshipping that affiliate marketing doesn't have. For example, you can make money faster since you're likely to be using paid advertising to promote your products.
You can use paid ads for affiliate marketing but if you are creating niche websites the way I do, you'll be relying on SEO (search engine optimization) and it takes longer to generate traffic.
Another advantage of dropshipping vs affiliate marketing is that you are not relying on affiliate programs to make money.
Some affiliate programs may close up shop and if that was your biggest income stream, it can be a big loss. With dropshipping, if you lose a supplier, you can find another fairly quickly.
The Cons of Dropshipping
I would say the biggest con of dropshipping would be handling customer service issues. You will have to handle customer feedback, refunds, and returns.
It can be outsourced later on but in the beginning, you'll likely be the one handling all customer service issues.
Another con is paid advertising. There is a learning curve to it and you'll need a budget to start with. After your store is making money, you can invest some of the profits back into advertising.
Affiliate Marketing Pros and Cons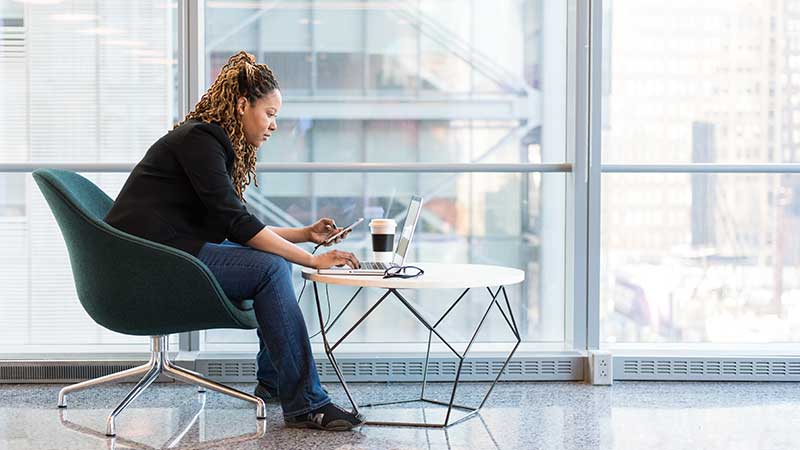 Affiliate marketing is similar to dropshipping in that you do not need your own products to begin selling. There are millions of products that have affiliate programs.
Joining affiliate programs is free and easy. Some programs will have an approval process while others are instant approval.
Once you've been accepted, you will be provided with your affiliate links. Affiliate links are special tracking links to the merchant's products that include a special ID that is linked to you.
When someone clicks on your affiliate links and buys from the merchant's website, you earn a commission. Commission rates can range from 5% up to 85% in some cases.
Most affiliate products that I promote range between 30% and 50% commissions.
How I Promote Affiliate Products for Consistent Commissions
There are various ways that you can do affiliate marketing but one of the tried-and-true methods is to create a niche website.
A niche website is a website that focuses on one topic. You can choose any niche that you want. I've come across all types of niche websites to include skincare, headphone reviews, dating advice, and more.
There are affiliate programs to cover just about any niche that you can think of. When I became serious about affiliate marketing, I put up my niche website and had no clue how to make money with it.
I decided to find a legitimate affiliate marketing training program. I found this one and it helped me to progress so much faster than if I had tried to learn on my own.
The Pros of Affiliate Marketing
The biggest pro in comparison to dropshipping is that affiliate marketers never have to deal with customer service. After someone clicks your affiliate link and makes a purchase, there is nothing for you to do.
The merchants handle shipping and all customer service issues. Another pro is you can actually step away from your business without pausing your store.
If I want to take a break from creating content, I can and my websites can continue making money.
Affiliate marketing is also a lower cost to start compared to dropshipping. All that you need is a domain name, web hosting, and WordPress. All of which you can get for less than $100 in most cases.
The Cons of Affiliate Marketing
It may take longer to begin making money with affiliate marketing, especially if you are relying on SEO. A brand new niche website may not make its first dollar until it hits the 6-month mark.
Another con is that if you do not have multiple streams of income from different affiliate programs, your business can dry up if your main source of income closes for any reason.
That makes it crucial to find affiliate programs that have longevity. These are usually companies that have been around for 10 years or longer.
Traffic is another con in some cases. When you are relying on SEO, you are also at the mercy of search engine algorithm updates. Sometimes you can skate through fine and other times your websites may take a hit.
You have to roll with the punches and keep on moving. That is why it is also helpful to continue building niche websites each time you get one profitable.
What I Prefer Between Dropshipping VS Affiliate Marketing
Although dropshipping can be extremely lucrative once you master paid marketing, affiliate marketing still holds first place for me.
I feel like dropshipping can tie you down in terms of actual lifestyle freedom. If you are running your business by yourself, you will have to take time out each day to handle customer emails and customer service.
I don't have that issue with affiliate marketing. If I don't feel like creating content for a few days, I don't stress about customer service stuff.
If I want to take a week or two off for vacation purposes, I don't have to pause my store or even worse, continue working while on vacation.
Affiliate marketing offers true lifestyle freedom in comparison to operating a dropshipping business.
My Closing Thoughts On Dropshipping VS Affiliate Marketing
Everyone is different and for some, running an eCommerce business is a better fit financially. For others, affiliate marketing is more convenient and provides the freedom they seek with an online business.
I hope these pros and cons have helped you out if you are trying to decide between dropshipping or affiliate marketing.
If you want to get an even deeper understanding of each I recommend checking out my two favorite resources.
The AliDropship Blog
They are the industry experts on the topic of dropshipping. Their dropshipping blog is full of awesome content. Read through the different categories and get a feel for how dropshipping actually works.
Wealthy Affiliate Training
This is where I got my training for learning how to build a successful niche affiliate website. The first 10 lessons are free but they are plenty to help you understand how to create a niche website and earn money with it.