Detox products are quite popular in the health & wellness niche. They are used for various reasons and there are a variety of products to choose from. These detox affiliate programs are good options to consider promoting as an affiliate.
By targeting the right audience and with consistent marketing efforts, there is potential to earn consistent affiliate commissions promoting one or more of these affiliate programs
Oweli
Detox Organics
Stinger Detox
Chemical Free Body
Digital Detox Cruise
Detoxification Works
Green Smoothie Girl
SugarDetoxMe
How I Make $1,000 Commissions Using a Simple 2-Page Website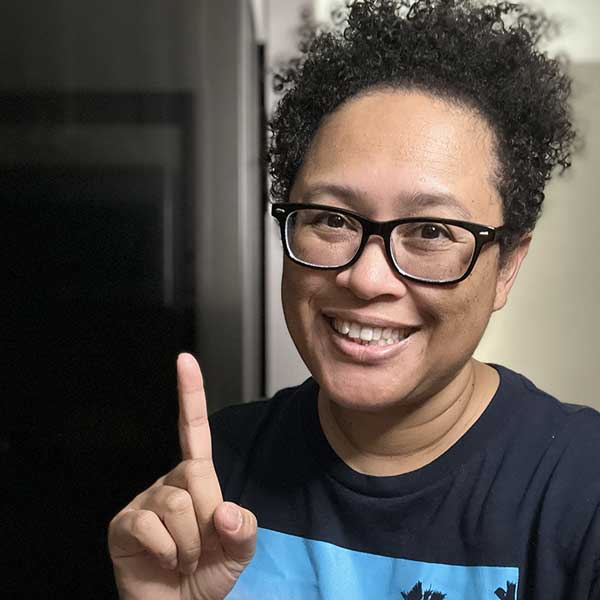 Hi! I'm Eartha, the author of this blog and an affiliate marketer. I enjoy sharing cool affiliate programs that I've found as well as sharing ways to help increase affiliate income.
One of the ways I've increased my affiliate income is by promoting high-ticket affiliate products. These high-ticket products result in higher commissions.
Imagine being able to earn $1,000 or more in affiliate commissions for every sale that you refer. That is what's possible when you focus on high-ticket affiliate marketing.
If you're ready to level up your affiliate income, click below:
Detox products are in high demand and have been for years. I once did freelance web work for a herbal detox company.
As they expanded their reach using paid ads, sponsorships, and doing interviews, the company grew and sales skyrocketed.
They focused primarily on detoxing for weight loss as you will discover with many of the products listed below.
1. Oweli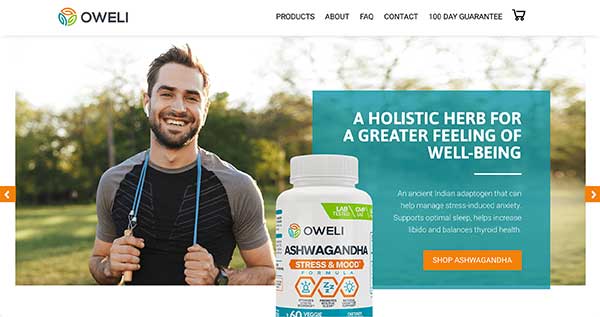 Commission: 40%
Cookie Length: 365 days
Oweli is an herbal supplement company that carries a variety of products to support good health. These products offer liver support, sleep support, eye health support, anxiety support, joint health, and more.
The Oweli affiliate program offers a 40% commission rate and 365-day cookie length. They pay twice a month and have free ACH/Wire Transfers.
It appears that they handle their affiliate program in-house so simply fill out the application form and wait for approval.
2. Detox Organics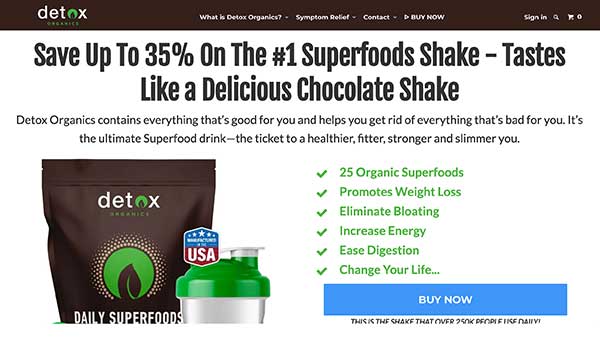 Commission: 15%
Cookie Length: 30 days
Detox Organics is a 3-phase plant-based superfood shake that alkalizes, detoxifies, and energizes. It works to remove harmful toxins while boosting energy and reducing inflammation.
One bag of Detox Organics is regular $99. The affiliate program is managed using Refersion. The commission rate is 15% with a 30-day cookie length.
This seems to be a great product that offers a lot of nutrition and possible health benefits. This supplement reminds me of a similar meal replacement weight loss shake that I used to promote.
These types of products can do really well when you are targeting the right niche.
3. Stinger Detox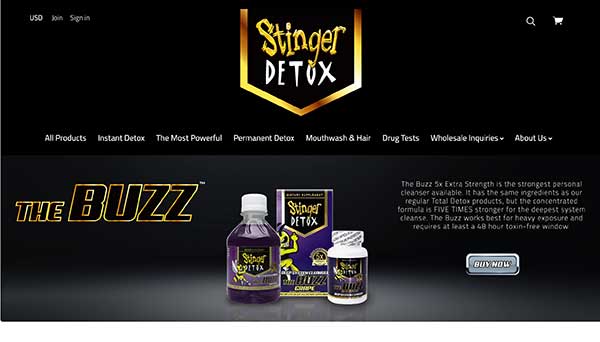 Commission: 30%
Cookie Length: not disclosed
Stinger Detox is a line of detox programs that are geared toward people that are seeking to detox their systems from drug use for the purpose of passing drug testing.
This is definitely a niche that has a large audience. I would imagine that targeting the right audience within this niche would lead to high conversions.
The affiliate program offers a 30% commission and appears to be managed in-house.
4. Chemical Free Body
Commission: 20%
Cookie Length: not disclosed
Chemical Free Body is a line of superfood products that can be used to help detoxify the body, shed excess weight, increase energy, and more.
The products do not contain any man-made chemicals, binders, or fillers. The affiliate program offers a 20% commission. They also let you order products using your own affiliate link!
The commission rate is great and the product line is awesome as well. I think this company is worth checking out for the detox niche.
5. Digital Detox Cruise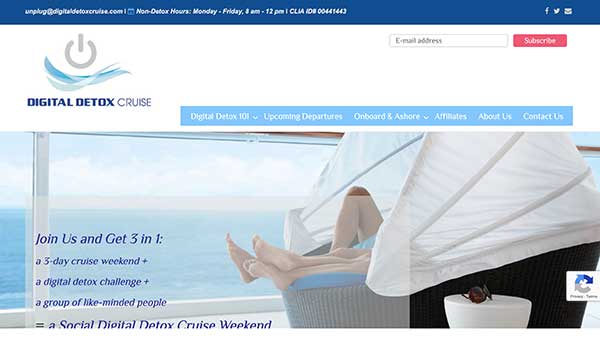 Commission: 50%
Cookie Length: 60 days
The Digital Detox Cruise is exactly what the name implies. It is a cruise that people can go on to detoxify from the digital world of smartphones, social media, email, and gaming.
This is an interesting way to detoxify as most of the focus with detox products is for the body, this one is for mental health.
The affiliate program offers 50% commissions with a 60-day cookie length. Almost everyone could benefit from a digital detox so this is a cool service to recommend.
6. Detoxification Works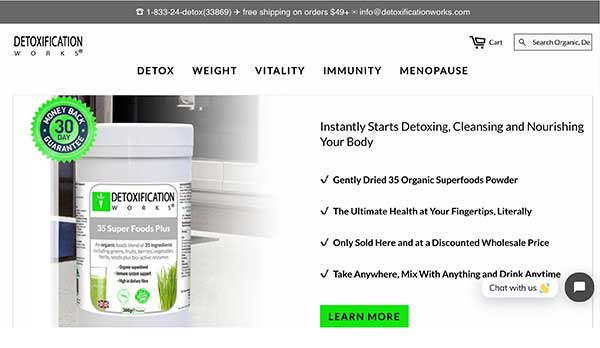 Commission: 20-25%
Cookie Length: not disclosed
Detoxification Works is an organic superfood powder created by Dr. Majdi Shahein. Dr. Shahein created his initial detox product for his own use.
The product line addresses detoxing, weight loss, vitality, immunity, and menopause. The affiliate program offers commissions between 20-25%.
They do not pay commissions on gift cards or sales made using a discount code. Commissions are paid every Friday.
7. Green Smoothie Girl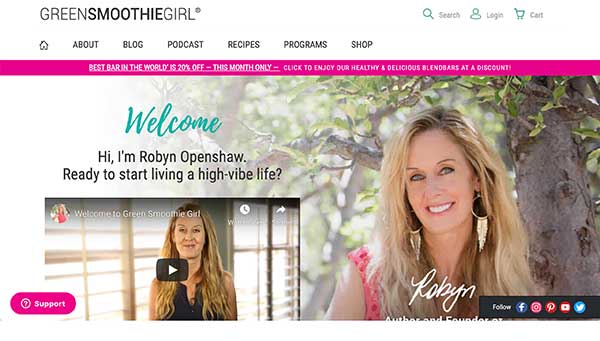 Commission: 40% or 50% on courses, and 10% on consumables
Cookie Length: not disclosed
Green Smoothie Girl is a brand founded by Robyn Openshaw. In an effort to save her son, she shifted to a whole-food, mostly plant-based diet for herself and her family.
Robyn created GreenSmoothieGirl.com in 2007 sharing her experiences. Soon she began creating online courses and other products that are now sold on the website.
The affiliate program is managed in-house and offers between 40-50% commissions on her courses and 10% on consumables.
Commissions are paid monthly via PayPal.
8. SugarDetoxMe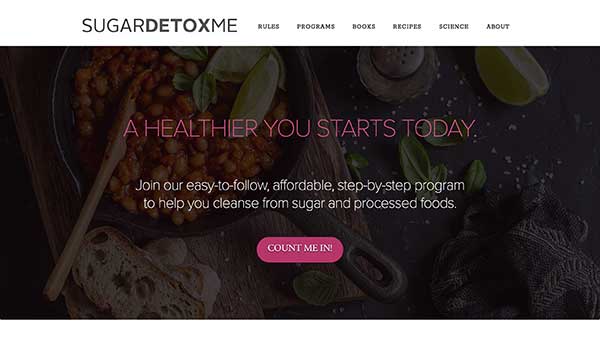 Commission: between 10% and 20%
Cookie Length: not disclosed
SugarDetoxMe is a step-by-step program that helps individuals to cleanse themselves from sugar and processed foods. They provide both a 10-day and 30-day guide.
What is great about this program is that it is affordable. They offer three plans:
10-days at $39
30-days at $89
30+ days at $199
In order to join the affiliate program, you have to contact the company via email. The affiliate program is open to anyone within the health and wellness niche.
The commission rate is good starting at 10% up to 20%. This is a good sub-niche to consider as it focuses on sugar and processed food detoxing. It is a specific niche which means a good conversion with the right audience.
How to Promote Detox Affiliate Programs
There are a number of ways to promote affiliate programs such as using social media, paid ads, email marketing, and more.
However, my favorite way to make consistent affiliate commissions online is by creating niche websites.
Niche websites are websites that focus on one topic. In this case, you could create a niche website in the health & wellness niche, particularly the detox sub-niche.
If you are new to affiliate marketing or have been struggling to make consistent sales online, a niche website may be what you need.
They are low-cost to start, easy to maintain and work extremely well for promoting affiliate products. All that you need is a domain name, web hosting, and WordPress.
You can get everything that you need from any commercial web hosting provider such as WPX Hosting. I use WPX Hosting for my websites.
They are fast, affordable, and have excellent customer support. They also have stellar reviews.
Learning How to Create a Successful Niche Website
When I became serious about affiliate marketing, I did seek out an online training course and found this one. At the time that I got started, I had been laid off from a job and started a retail job.
I implemented what I was learning from the training and after about a year and a half, I was able to quit that retail job and work on my niche websites.
Now I use the same training program as a way to help others one-on-one with starting and building their own niche websites.
My Closing Thoughts On Detox Affiliate Programs
The health & wellness niche is evergreen and detoxing will always be of interest to many people that are seeking to lose weight or improve their overall health.
Products such as these are great for promoting using a niche website. Niche websites work well for generating free targeted traffic.
Once a niche website has traffic, it has the ability to make money. This is why promoting affiliate products work well on these types of websites.
That being said, if you are ready to start making consistent affiliate commissions, I highly recommend learning how I was able to do that and continue to do that by following a step-by-step program.