Are you interested in starting a crochet blog or already have one? You likely want to begin making money with your blog and these crochet affiliate programs are just what you need to do so.
Crochet affiliate programs are set up by individual companies in order to generate new leads and sales via affiliate marketers. Affiliates share a percentage of sales they provide in the form of a commission.
In this post, I will highlight various crochet companies as well as share why a niche blog is a tried-and-true method of earning steady commissions by promoting affiliate products.
Crochet Affiliate Programs
Yarn Inspirations
I Like Crochet
Annie's Craft Store
WeCrochet
Leisure Arts
Wool and the Gang
How I Make $1,000 Commissions Using a Simple 2-Step Process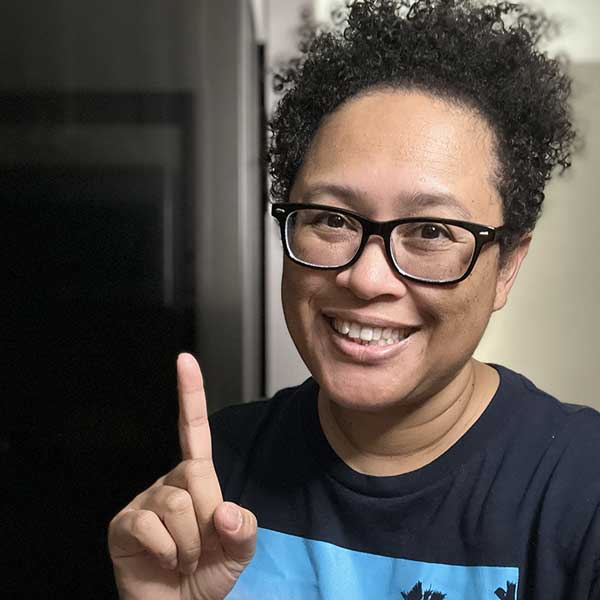 Hey there! I'm Eartha, the author of this blog and an affiliate marketer. I seek out various affiliate programs to share here on the blog as well as ways to help boost affiliate income.
I've been able to increase my affiliate income by focusing on promoting high-ticket affiliate offers. It is much easier to scale up your income when you promote high-ticket versus low-ticket offers.
If you want to learn how I'm able to make $1,000 – $2,000 commissions and how you can get started, click the link below:
The crochet niche is a good one to be in. It is quite popular and according to Google trends, it is searched for quite a bit.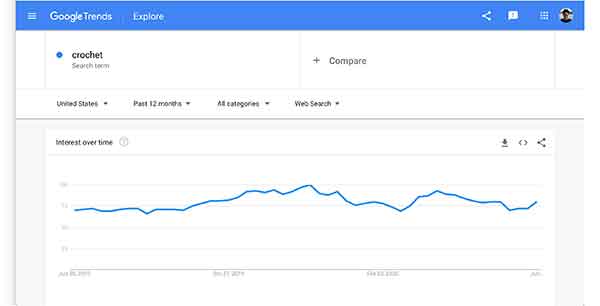 The people in this niche buy often. There is always a need for yarn, hooks, patterns, and more.
1. Yarn Inspirations
This company carries a large variety of craft brands for yarns, thread, and tools. They also share projects and tutorials on Pinterest, YouTube, and Facebook.
New and repeat customers can find inspiration for their next project following any of their social media accounts. The affiliate program is managed by CJ Affiliate and offers up to 8% commission.
Commission: up to 8%
Cookie Length: not disclosed
2. I Like Crochet
Crochet lovers that want free patterns as well as a magazine dedicated to crochet will want to subscribe to I Like Crochet.
As an affiliate, you can earn up to $12 per new subscriber. 1 – 9 subscribers per month equals $8 each, 10 – 19 subscribers equals $10 each, and 20+ equals $12 each.
You can apply to the affiliate program by filling out a form on their affiliate sign-up page.
Commission: up to $12 per subscriber
Cookie Length: not disclosed
3. Annie's Craft Store
The Annie's store has been around since 1975. Their product line includes magazines, books, kits and supplies, online classes and TV programming targeted to home and family interests.
They also have a Knit and Crochet Now! tv episodes. You can apply to their affiliate program through ShareASale or CJ Affiliate. The commission rates are 20% for product sales and 30% for online courses.
Commission: 20% for sales, 30% for online courses
Cookie Length: 30 days
4. WeCrochet
The WeCrochet website specializes in all things crochet. They sell everything from yarn to books. You can also find a variety of kits and value packs.
What is especially cool about WeCrochet is that they also create their yarns:
In conjunction with our sister company, Knit Picks, our team is involved in every step of the yarn development process. From choosing fiber content, twist and ply, yarn weight, dyeing techniques, and color choices… our passionate team of crocheters works hard to bring you the very best yarns at low prices. We make yarns we ourselves love to use.

Crochet.com
Their affiliate program is managed by ShareASale and offers a 10% commissions and 15-day cookie length.
Commission: 10%
Cookie Length: 15 days
5. Leisure Arts
The Leisure Arts company was established in 1971 and produces various guides and videos related to coloring, crafts, crochet, knitting, and more.
They are a leading publisher of lifestyle and instructional craft publications. You can apply to their affiliate program through ShareASale. They offer a 10% commission rate and 60-day cookie length.
Commission: 10%
Cookie Length: 60 days
6. Wool and the Gang
The Wool and the Gang company provides knitting and crochet kits for beginners to advanced. They also sell yarn and tools for knitting and crochet.
Their mission is to inspire the next generation of makers through reinvention of the craft experience.
The affiliate program is managed by Rakuten Linkshare and offers an 8% commission and 30-day cookie length.
Commission: 8%
Cookie Length: 30 days
How to Make Money with Crochet Affiliate Programs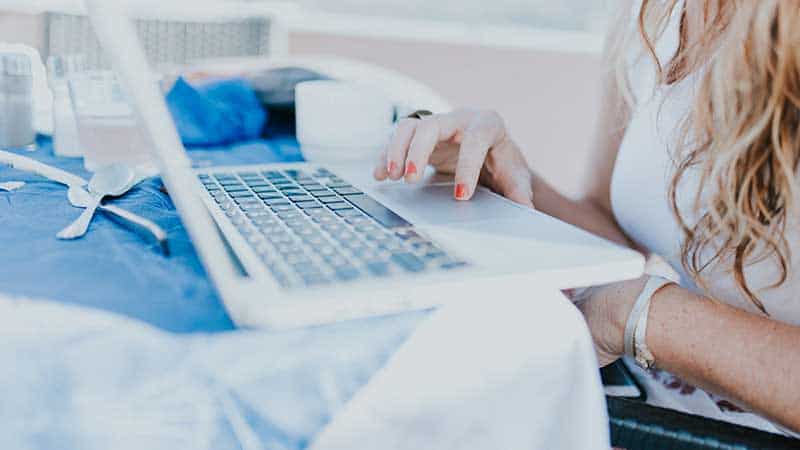 One of the best ways to make money with crochet affiliate programs is to create a niche website (also referred to as a niche blog.)
A niche website is a website that focuses on a specific topic (the niche.) In this case, you'll want to focus on crochet so it will help if you hav a genuine interest in this niche.
If not, you'll likely need to outsource the writing of your blog posts which will be an added expense. High-quality writers can start at $30 per article in most cases.
However, if you do have an interest in crochet, even better. You won't need to be an expert on the topic as long as you can communicate to your audience about your experiences and what you're learning.
Starting Your Niche Website
If you already have a niche blog, you can skip over this section. However, if you are new to niche websites my recommendation is to create your website using a self-hosted WordPress website.
This simply means registering your own domain name, obtaining a web hosting account, and installing WordPress on your account using one-click installation.
Almost any commercial web hosting company can set you up with everything that you need. You don't even need to be technically savvy.
I host many of my websites on WPX Hosting. It isn't the cheapest web hosting but they are one of the fastest and they have excellent customer support.
If you prefer to have step-by-step help in creating your website, I recommend following the same online training program I followed.
They will instruct you on how to create a successful niche website. Following the training made a big difference for my own websites.
Writing Articles for Your Niche Blog
Your content is what will determine the success of your niche website. You may wonder what you could possibly write about crochet, crafting, etc.
You would be surprised at how many blog posts you could create by doing a bit of keyword research.
Open up Google search and use the autosuggest feature. I do this all the time to compile blog post ideas.
Create a spreadsheet of 30 days worth of blog topics and when you are ready to write, you won't have to do the keyword research beforehand.
Now the key is consistency. If you don't write new posts regularly you will not have any posts to be indexed and ranked by the search engines.
Writing 1 to 2 new articles per week is ideal and completely doable. One article requires 2 to 3 hours per week. That is easy to accomplish, even with a super busy work schedule.
It is a matter of prioritizing and making the time for your website. I was able to create 3 to 4 posts per week while working a full-time job.
I worked on my posts in my free time which was sometimes before work, after work, and on my days off.
Putting in the work is what enabled me to transition out of a full-time job to working full-time on my website.
Making Money with Your Website Content
The content that you create is what attracts targeted web visitors to your website. These visitors will be interested in crochet, crafting, knitting, etc.
In order to make affiliate commissions, you will need to place your affiliate links within your blog posts.
You can mention specific products or create product reviews and place your affiliate links within your posts.
There is no need to overdo it. Place your affiliate links naturally. However, I do recommend always using a call-to-action at the end of your posts.
A call-to-action is a line of text that you link your affiliate link to. It could be as simple as "click here to get started" or "check for pricing here", etc.
Closing Thoughts On Crochet Affiliate Programs
This is a great niche to be in and the various companies listed above have a wide range of high-quality products.
Niche websites are an excellent way to make steady commissions from these affiliate programs. It is how I got started and what I continue to do today.
If you are ready to level up your affiliate commissions, consider following the same step-by-step training I followed.