The cooking niche is an evergreen niche that has many affiliate products you can promote. Cookware is one of these products and there are some great cookware affiliate programs that you can choose from.
Cookware affiliate programs are put in place by companies in order to help generate new leads and customers through affiliate marketers. Affiliate marketers promote these products and earn commissions in exchange for any referred sales.
The following programs are worth looking into if you are interested in getting into the cooking niche.
Besides highlighting these programs, I will also share my most recommended method of earning commissions.
How I Make $1,000 Commissions Using a Simple 2-Step Process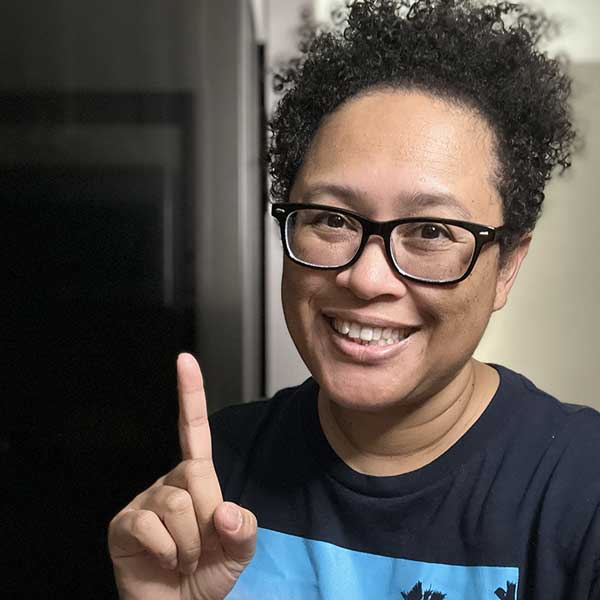 Hey there! I'm Eartha, the author of this blog and an affiliate marketer. I search for different affiliate programs to share here on the blog.
I also share ways in which to boost affiliate income. One of the ways I've been able to increase my income is by shifting my focus to recommending high-ticket affiliate offers.
Making higher commissions is one of the fastest ways to scale up your affiliate income. You can learn how I'm able to make $1,000 commissions by clicking the link below:
Cookware Affiliate Programs
1. Steelmade
This company offers unique cookware in the form of a flat top grill that fits on a stovetop. They also sell a pyro camp fire pit which is also unique in its design.
The Steelmade affiliate program is managed through Affiliatly and offers a 10% commission rate and 7-day cookie length. The average order value is $135.
This product is worth promoting as many people are in search of large frying pans. The flat top offers a solution that is ideal for many households.
Commission: 10%
Cookie Length: 7 days
---
2. Le Creuset
The Le Creuset brand is one of the most popular brands of cookware on the market. This cookware is well-known for its design and superior quality, as well as for its popular colors.
The Le Creuset affiliate program is managed by Pepper Jam and offers a 10% commission rate.
If you want to promote a brand that has longevity, Le Creuset is it. You are sure to get some conversions recommending this brand.
Commission: 10%
Cookie Length: not disclosed
---
3. Pots & Pans
This company specializes in curating innovative cookware, bakeware, and more, from a variety of brands. Some popular brands they carry include Circulon, Farberware, KitchenAid, and many more.
The affiliate program is managed by Impact and offers up to 8% commissions with a 15-day cookie length.
Pots & Pans is worth promoting if you are interested in having a wide selection of cookware and bakeware products to recommend.
Commission: 4% to 8%
Cookie Length: 15 days
---
4. Farberware
This company has been in business since 1900 and continues to innovate with the type of cookware they produce. You can find aluminum and stainless clad cookware to hybrid ceramic nonstick.
The affiliate program is managed by Impact and offers a 4% commission and 15-day cookie length.
If you want to promote a brand that offers a large selection of cookware, Farberware is a popular brand with great options. Their ceramic line of cookware is currently sold out.
Commission: 4%
Cookie Length: 15 days
---
5. Camp Chef
This company was founded in 1990 and specializes in outdoor cookware. Some of the products they carry include cast iron skillets, griddles, and cooking irons.
They also sell pellet grills and outdoor ovens. The affiliate program is managed by Rakuten Linkshare and offers a 5% commission rate with a 30-day cookie length.
This brand and its products is an ideal option if you want to focus on the outdoor cooking niche.
Commission: 5%
Cookie Length: 30 days
---
6. Anolon
This company offers high-quality cookware with its signature nonstick exterior as well as interior. This makes their pans easy to clean, and keeps them looking beautiful and new.
You can find cookware, bakeware, tools & accessories, and pantryware.
The Anolon affiliate program is managed by Impact and offers a 4% commission and 15-day cookie length.
Commission: 4%

Cookie Length: 15 days
---
How to Make Money with Cookware Affiliate Programs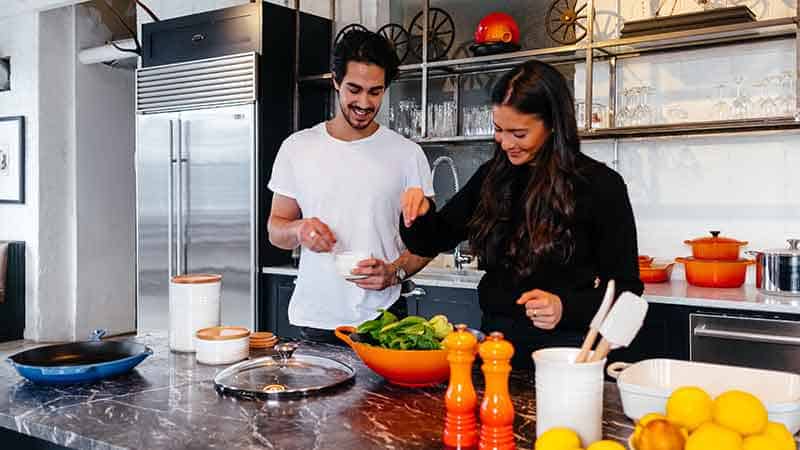 The cookware niche has plenty of brand name and high-quality products that you can promote as an affiliate.
With a variety of options for promoting affiliate products, there is one method that I recommend more often than not.
That method is niche blogs. A niche blog is a type of blog that focuses on one specific topic.
It wasn't until I created a niche blog that I was finally able to create a steady stream of income online.
Initially, I didn't know how to make money with a blog. I didn't want to waste a lot of time learning different strategies on my own so I searched for an online training program and found this one.
I took action on what I learned and with some consistent effort, I was able to transition out of a full-time retail job to working on my blog full-time.
Niche blogs work extremely well with affiliate marketing. They are also a low-cost and low-risk online business model.
How to Promote Cookware Affiliate Products
A blog requires content in the form of blog posts in order to be successful. It is the content that you create that is eventually indexed and ranked in search engines like Google.
Over time, your blog will receive free targeted web traffic. When this happens, your blog has the potential to earn income.
When creating a niche blog, it is important to select a niche. In this case, you'll be in the cooking niche.
Cookware is a subniche of the cooking niche. There are many directions that you can go in as a variety of people use and need cookware.
Some cookware blog niche ideas can include:
cookware comparisons
glasstop stove cookware
induction cookware
cookware for electric stoves
camping cookware
RV cookware
types of cookware (stainless steel, ceramic, enamel, etc.)
For example, if you are a home cook and enjoy preparing different recipes, you could create a niche blog for home cooks.
Create content for different recipes or even do cookware product reviews.
Recommend various types of cookware within your blog content.
You can come up with an unlimited amount of blog post ideas by doing a bit of keyword research.
Open up Google search and utilize its autosuggest feature. Type in cookware related keywords.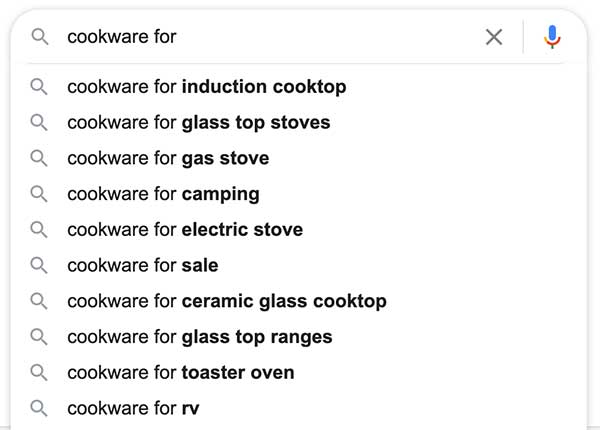 Domain Name Ideas for Cookware Niches
As of this writing, these domain names are still available. I brainstormed some domain names to help give you ideas for your own domain name if you want to pursue this niche.
glasstopcookware.com
rvcookware.com
campingcookwarepro.com
inductioncookwarelab.com
comparecookwareblog.com
If there is a specific domain name that you want and it isn't available, try adding other words to it such as "the", "lab", "hq", "pro", "zone", "world", etc.
Closing Thoughts On Cookware Affiliate Programs
I consider cookware to be an evergreen niche. People are constantly in need of new cookware when they move into a new home or to replace an older set.
Generating commissions from cookware affiliate programs is a matter of creating content for a specific niche audience.
My recommended method for doing so is by creating a niche blog. Niche blogs are ideal for generating free targeted web traffic and they are excellent for earning income from affiliate programs.
That being said, if you are ready to level up your affiliate earnings, consider following the same step-by-step training program I followed when I got started.