There are several coffee affiliate programs that you can join. However, I wanted to help narrow down your search by focusing on the programs that offer at least 20% commissions.
Coffee sells! the U.S. coffee industry is $19 billion dollars alone! It makes sense to get in on this industry.
Coffee is an evergreen niche for sure. If you already have a niche blog related to coffee or are wanting to start one, the following affiliate programs may be a great fit.
Coffee Affiliate Programs
Koa Coffee
Hawaii Coffee Company
Health Trader Green Coffee
SMJ Coffee
Forto Coffee
Gourmesso
Barista Space
Tired of not making sales? Learn how I went from zero to consistent affiliate commissions every month. Click here to learn how I did it.
1. Koa Coffee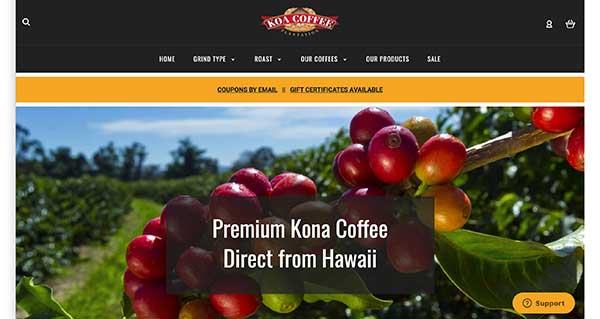 Commission: 20%
Cookie Length: 90 days
Koa Coffee roasts 100% Kona coffee. They have won the coveted Gevalia Cupping Competition, PCCA Coffee of the Year and has been featured in Forbes "Top 10 Coffees of the World".
Besides that, they have an awesome affiliate program. A high commission of 20% in comparison to other coffee affiliate programs, plus they do not reverse commissions on returns.
It is rare to come across any affiliate program that doesn't reverse commissions when someone refunds. This is definitely a great company to promote.
2. Hawaii Coffee Company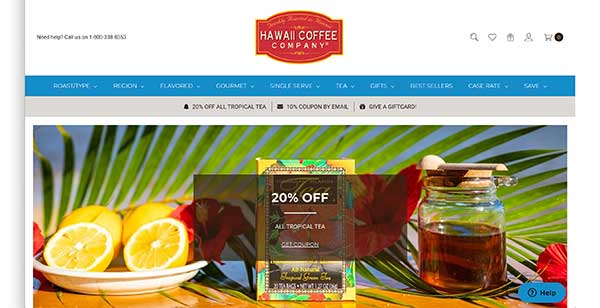 Commission: 20%
Cookie Length: not disclosed
Hawaii Coffee Company produces one of the oldest coffee brands in America, Lion Coffee. They also produce other products with longevity such as Royal Kona, Royal Hawaiian, and Hawaiian Islands Tea.
The company is the largest roaster of Kona coffee in the world. These great products that are also well known can make for great conversions when promoting them on a website or through PPC marketing.
3. Health Trader Green Coffee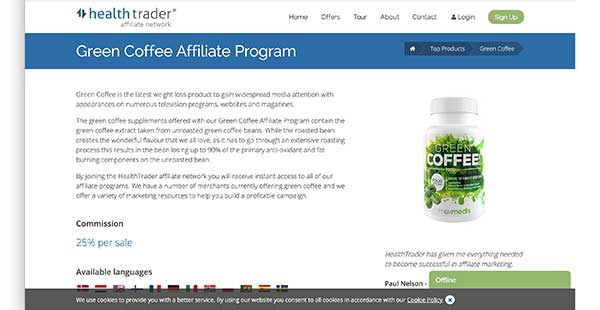 Commission: 25%
Cookie Length: not disclosed
Health Trader is actually an affiliate platform that manages the affiliate program for Green Coffee. The Green Coffee product is a weight loss product made from green coffee extract.
What is great about this affiliate program is the high commission of 25% but the assets provided to help promote the product. They offer high-quality banners, images, and templates.
This is another take on promoting coffee. Of course, when you promote any nutritional supplement or weight loss product, it is important to not make any false claims.
Ready to earn consistent affiliate commissions? Click here for my #1 recommendation
4. SMJ Coffee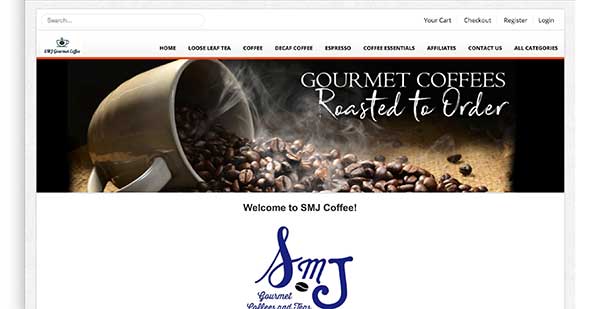 Commissions: 25% on personal sales, 3% on downline sales
Cookie Length: not disclosed
SMJ Coffee was created by two friends that needed a way to stay home with their special needs children. They offer a wide variety of flavored coffees and loose leaf teas.
What is interesting about this affiliate program is that you must buy a kit to get started. I clicked on the kit options and there is only one that is currently sold for $1. It includes a one-time back office and website set-up fee.
Besides that, they pay out the 1st and 15th of each month and require a $20 minimum commission.
5. Forto Coffee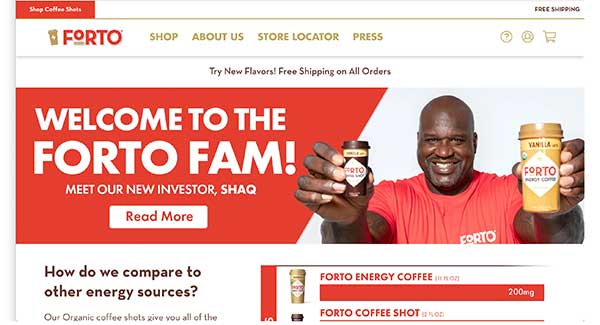 Commissions: up to 20%
Cookie Length: 30 days
Forto is the world's first coffee shot. Each 2oz shot has the energy of one large coffee. It enables people to drink a shot of coffee on-the-go. It is available in six different flavors.
This is a different take on promoting just coffee beans. There are many people that favor espresso shots so being able to have it on-the-go could make for high conversions.
The affiliate program is managed by Share-A-Sale. They do have an approval process which will review your website.
6. Gourmesso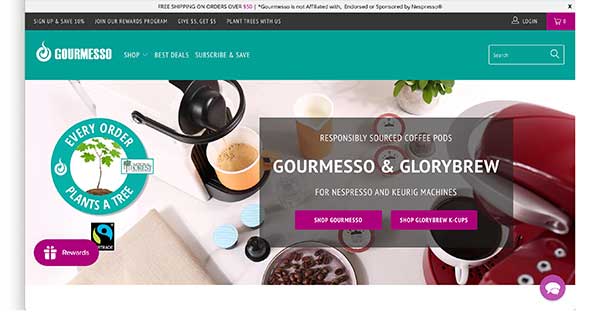 Commissions: 20%
Cookie Length: not disclosed
Gourmesso specializes in Nespresso machine compatible coffee capsules. They offer a wide variety of coffee capsules for Nespresso machines at an affordable price.
They do not require a membership or to join a club in order to buy their coffee pods. Nespresso machine owners is a great coffee sub-niche to target and this company offers great products to promote.
I would imagine if you targeted this audience, these coffee pods would have great conversions. Their affiliate program is managed by CJ Affiliate.
7. Barista Space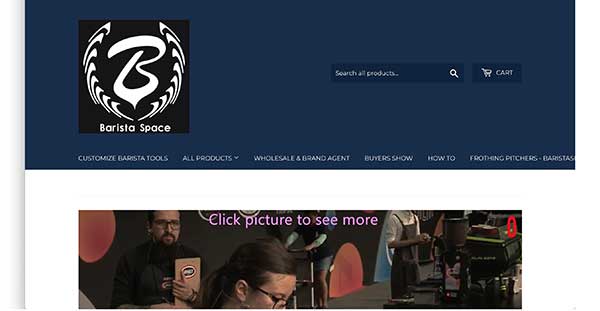 Commissions: 20%
Cookie Length: 60 days
Barista Space specializes in coffee barista tools which can be purchased retail and wholesale. This is another cool coffee sub-niche in which you could focus.
There are many baristas that take their craft seriously and need the proper tools. These products are also ideal to market to the "home" barista that likes to prepare their coffee like the professionals.
Their affiliate program is managed by Share-A-Sale.
The Best Way To Promote Coffee Affiliate Programs
As an affiliate marketer, there are multiple ways in which you can promote an affiliate product or service. One of the best ways (in my opinion) is to create a niche affiliate website.
You decide on the niche (in this case coffee), register a domain name, and get a self-hosted WordPress website. Most commercial web hosting providers make it easy to install WordPress with one click.
A2Hosting will install WordPress for you when you select any of their WordPress hosting plans.
General Coffee Niche or Sub-Niche?
The general coffee niche is always an option. However, you can create a sub-niche such as focusing on a specific group of coffee lovers.
For example, as mentioned above about the barista sub-niche. You can create a blog that highlights various barista skills, tools, and techniques.
Many coffee lovers are fascinated by what baristas can do and try to replicate it at home.
You can then promote various barista affiliate tools such as milk jugs, espresso coffee tampers, cupping spoons, coffee grinders, and more.
Content Creation
Once you have decided upon your coffee niche, it is time to start creating your website's content.
Content creation is your bread and butter. When you create useful content that addresses your audience's concerns, you increase the chance of your posts ranking well in the search engines.
Your content creation is not limited to only text. Content also is in the form of YouTube videos, Instagram, Facebook, Pinterest, and Twitter posts.
My process involves writing a blog post and then creating a YouTube video for it. I then tweet out my post and create a Pinterest pin for it as well.
Getting Help with Affiliate Marketing
When I decided to take affiliate marketing seriously, I wanted to go about it properly by learning all that I could.
I sought out an affiliate marketing training course that I felt was trustworthy and proven.
That is when I came across Wealthy Affiliate. They offered a free sign up to test it out and I took them up on it.
Their training and support are what helped me to generate a consistent monthly income online.
I was able to quit a physically demanding retail job and work for myself. There is nothing like waking up to affiliate sales: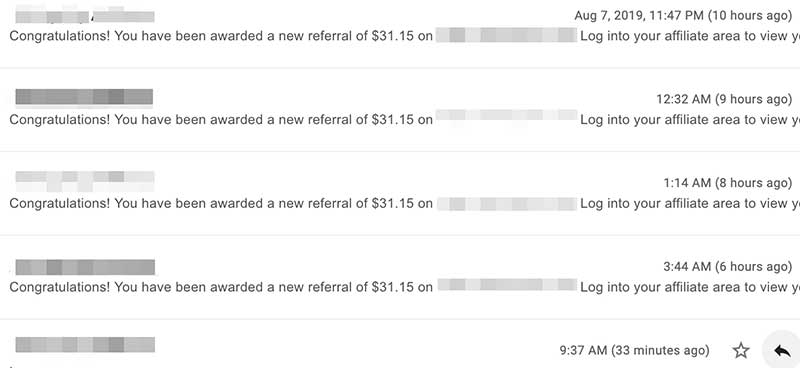 My Closing Thoughts On Coffee Affiliate Programs
What I like about the coffee niche is that it is an evergreen niche that is also a billion-dollar market. That means there is money to be made.
There are plenty of coffee affiliate programs that you can join to include the ones listed above.
Create a fun and quality content coffee niche blog and there is no reason that you cannot earn commissions by promoting various coffee affiliate products.
An affiliate marketing website is one of the best ways to earn a passive income online. When you learn the skills and put them into practice on a daily basis, success is yours for taking.