People are searching for jobs on a daily basis. Whether it is their first job or switching careers, the job hunt requires utilizing various career services. It makes sense to promote career affiliate programs in this evergreen niche.
I will share a variety of career affiliate programs that I've researched below. You can easily promote these programs with a niche affiliate website, landing pages, and more.
Ten Career Affiliate Programs
JobStars USA
CareerFitter
Happen to Your Career
Chops Jobs
UX Jobs Board
Freelance Writers Den
Resume.io
360training.com
Great Resumes Fast
Pluralsight
Tired of not making sales? Learn how I went from zero to consistent affiliate commissions every month. Click here to learn how I did it.
1. JobStars USA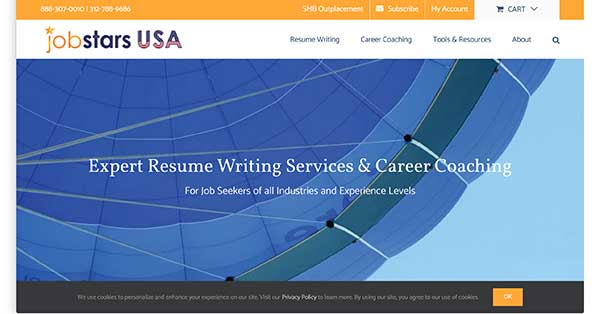 JobStars USA is a resume writing and career coaching service. They offer other services such as resume distribution, interview prep, job search skills, and career change.
Why Promote JobStars USA?
A resume is the first step to making an impression. It is the key to getting job interviews. With so much competition for any one job, it is important that your resume stand out.
Therefore, the services that JobStars USA provides is essential for anyone seeking a new career or new job. They offer a 10% commission rate.
This is a great affiliate program to promote in combination with others related to the career niche.
2. CareerFitter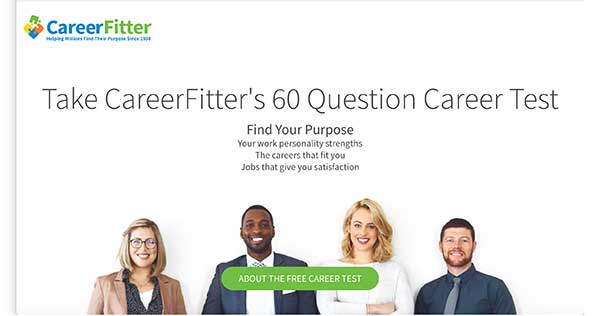 CareerFitter is a service that helps people figure out what career path to take by taking a 60 question career test. The test is a personality test created by psychologists using scientific research.
Why Promote CareerFitters?
There are many people starting college or wanting to change careers that aren't sure which direction to go in. I've met many people that are not in careers they studied for in college.
A service such as CareerFitters helps people recognize their strengths and the types of jobs in which they would be well-suited. This service is an ideal fit with a career-oriented affiliate website.
3. Happen to Your Career
Happen to Your Career is a service that helps people figure out what type of career will be satisfying, fulfilling, and pay well according to their own strengths.
Why Promote Happen to Your Career?
This company provides a few different services. The first is helping people figure out their ideal career path. This product is called Career Change Bootcamp and pays a 40% commission.
Another product they offer is called Side Biz MBA which caters to individuals that are considering an MBA and want to start a business on the side. Commissions for this program is 10%.
Finally, they have HTYC Coaching which is a one-on-one coaching program for four months of sessions. This product pays out at 10%.
4. Chops Jobs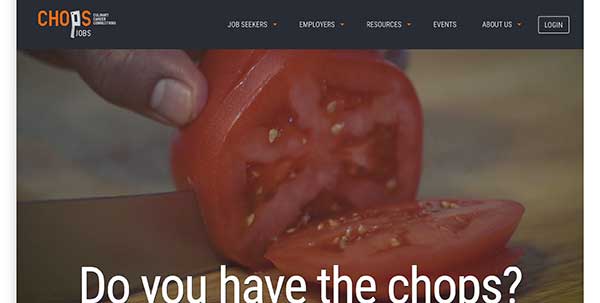 Chops Jobs is a local culinary job board for job seekers and employers in the food, beverage and hospitality industry. They focus on culinary employment in the California regions of Orange County, Los Angeles, San Diego, and the Inland Empire.
Why Promote Chops Jobs?
This is a unique job board that caters to the culinary industry. Employers in the restaurant industry can post job listings attracting the best culinary talent.
Chefs and other culinary careers is a great niche to focus on. This job board can make a perfect addition to a niche website that focuses on culinary careers.
5. UX Jobs Board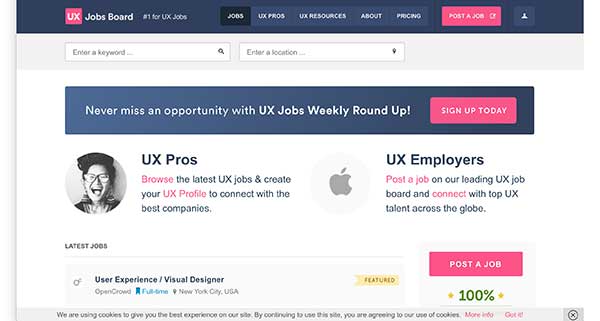 UX Jobs Board is a job board dedicated to those seeking a User Experience position. UX designers, managers, and front end developers can search for jobs here.
Why Promote UX Jobs Board?
It is a great niche to focus on. UX designers are in demand by many companies. Employers are always seeking out the top talent in UX design.
Having a niche website that contains content related to this niche can attract employers that are willing to post jobs on this board.
6. Freelance Writers Den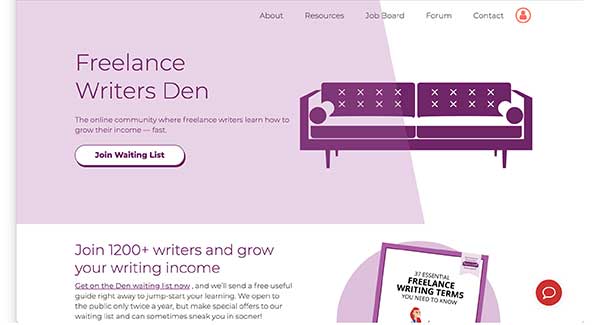 Freelance Writers Den is a membership website for writers. They offer training and support to help writers earn more income.
Why Promote Freelance Writers Den?
First, it is an awesome affiliate program with 50% commissions and additional products to promote as well. Another reason is that it is in a great niche.
Freelance writers are in demand by bloggers, magazines, people in need of ghostwriters, and more. However, with all of the competition, writers are always seeking ways to land more and higher-paying writing gigs.
This membership site offers the training and support freelance writers need to accomplish their goals.
7. Resume.io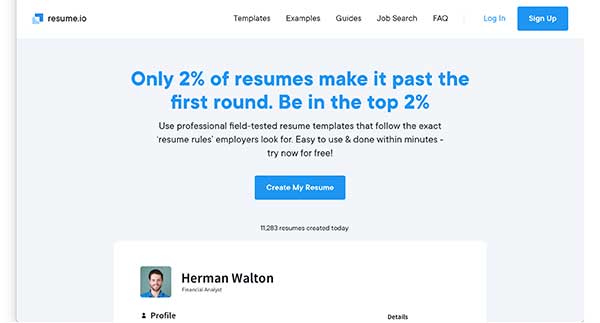 Resume.io is a resume template service. They offer a wide variety of templates. A user inputs their information, selects a template, and can download their resume and begin applying for jobs.
They offer premium templates and unlimited PDF downloads with their membership plan.
Why Promote Resume.io?
It is a convenient, fast, and easy way for anyone to create professional-looking resumes. A person can create unlimited resumes and cover letters. This is beneficial to any job seeker that needs different types of resumes to apply for different jobs.
It is a membership service which means recurring commissions. You can expect the average member likely stays signed up for at least 6-months.
8. 360training.com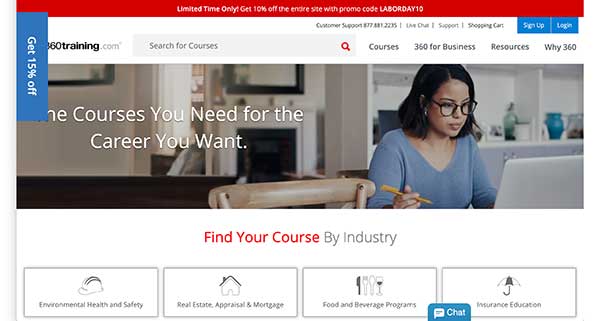 360training.com offers thousands of online courses to help people change careers or advance in the ones they are in. Many big corporations utilize their courses for employee training as well.
Why Promote 360training.com?
This is a great service for people that want to take online training courses in specific careers such as Real Estate, Human Resources, Environmental Health & Safety, and more.
It is a good affiliate program to promote on any niche website related to general career information or any specific ones in which they offer courses.
9. Great Resumes Fast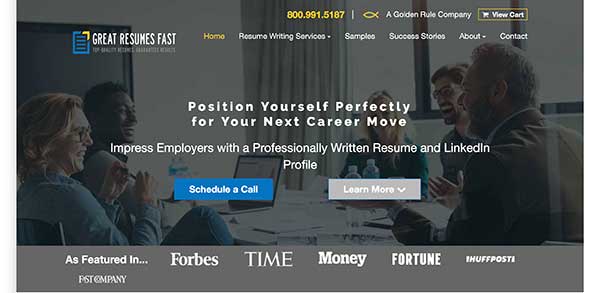 Great Resumes Fast is a service that creates professionally written resumes and LinkedIn Profiles. Executives and professionals utilize this service the most. They have a 99% success rate and a 60-day interview guarantee.
Why Promote Great Resumes Fast?
What is nice about this service is that the resumes are written by professional resume writers and your LinkedIn profile is included.
Many companies will accept your LinkedIn resume as your primary resume so it is a plus that this service includes updating it. This is a good affiliate program to promote if your niche caters to executives seeking higher-paying jobs.
10. Pluralsight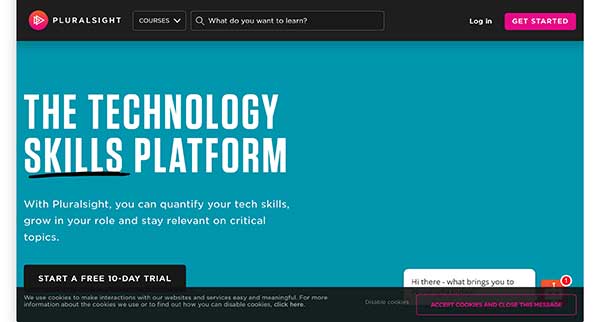 Pluralsight is a technology skills platform that offers a variety of courses covering software development, IT ops, data professionals, information and cybersecurity, and other technologies.
Why Promote Pluralsight?
Technology careers require that you stay up to date on the latest technology trends. This means keeping skills sharp in various programming languages, databases, security and more.
This website is in an evergreen niche. It is perfect to promote not only to those in technology careers but to those that want to transition into these careers as well.
My Closing Thoughts On Career Affiliate Programs
The career niche is an evergreen niche and one in which millions of people are immersed in every day. People are searching for jobs and transitioning careers on a daily basis.
The above affiliate programs are awesome programs to promote with an affiliate marketing website. When you create an affiliate marketing website, you can literally make money while you sleep.
That is exactly what I did and it was one of the best investments I've ever made. An affiliate website requires hard work but the payoff is well worth it.
You can make it easier by following a step-by-step training program. It is the same program I used to get started and one that I'm still a part of today.