Six and seven-figure earners tend to be part of some type of mastermind group to help keep them motivated and accountable in their businesses.
That's exactly what Boardroom Mastermind offers for real estate investors. Maybe you have come across the website or an ad for the service.
Do you want to know if it is something that you can benefit from? Keep reading as I share what I could find about this service.
Who am I? Hi! I'm Eartha, the author of this website and a full-time internet marketer. I enjoy finding new training courses and products related to passive income.
Stick around as I'll also share my own online business model that anyone can do with no prior experience.
Product Name: Boardroom Mastermind
Product Creator: Kent Clothier
Price: High-ticket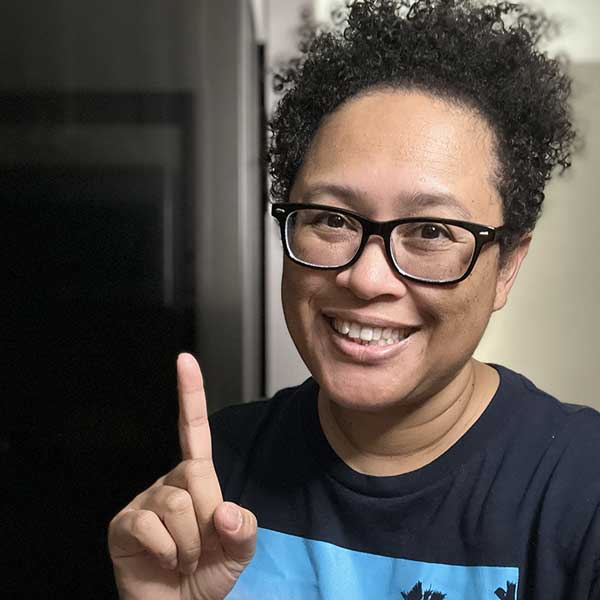 Read Next: How I went from zero to making $1,000 – $2,000 commissions online using a simple 2-step process. Click here to read more.
What is Boardroom Mastermind?
Boardroom Mastermind is a mastermind designed for real estate investors. It was founded by Kent Clothier, the founder and CEO of Real Estate Worldwide.
The primary purpose of the mastermind is to help real estate investors gain an unfair advantage over competitors, scale their revenue year after year, and structure their business to function without them.
Inside the mastermind, members get to learn actionable money-making secrets from top investors as well as how to automate their business with proven systems.
Other features and benefits include:
Access to 4 masterminds
One-on-one coaching
Step-by-step guidance
Best-in-class software
Private mentoring
A year of consulting
Guaranteed results
There are also three bonuses included with membership:
Bonus 1: Access to the Find & Flip Summit and Scale & Escape Summit events.
Bonus 2: One-on-one casual interactions with experts.
Bonus 3: Invitation to four mastermind events held at resorts around the world (if you qualify for The Boardroom.)
Who is Boardroom Mastermind For?
This mastermind is geared toward real estate investors. Even if you are already an experienced real estate investor and have the financial means to apply to the Boardroom, you may not be selected.
The Boardroom is made up of successful real estate entrepreneurs who are also high-level. They have a specific vetting process for their members which means you may not be chosen if you have the funds to pay for membership.
Who is Kent Clothier?
Kent Clothier is the founder and CEO of Real Estate Worldwide. His background story is interesting. At the age of 17, he joined his father in the family grocery business.
By the age of 26, he was running the company which he helped to grow to $86 million a year. At 27 years old, the company was bought out by an $800 million dollar company.
The new owners let Kent run the company and in less than three years he grew revenue to $1.8 billion.
According to his bio on his website, Kent admits that he was arrogant and paid the price for it. In 2000 he made the decision to resign and didn't care because he was sure he'd build a new and bigger company.
Two years later, Kent's business failed and he lost everything. Thanks to a late-night infomercial about flipping houses, he got into real estate.
Eventually, he came up with a concept called "Reverse Wholesaling," and invented the first software that automated finding buyers.
Is Boardroom Mastermind a Scam?
There is nothing that leads me to believe that this service is a scam. It is a service that helps high-level real estate investors.
There are no Trustpilot reviews for this specific service. However, Kent Clothier's main company REWW (Real Estate Worldwide) has a Trustpilot rating of 4.8 out of 5.
You should always do your own due diligence when deciding to invest in an expensive product or service.
Conduct your own research, find out what others have said, and if you want, contact the company yourself and ask more questions.
Alternative Online Passive Income Stream
Whether or not you're a successful real estate investor or you are just starting out, it doesn't hurt to have multiple streams of passive income.
What I'm about to share is an online business that is low-cost, convenient, easy to start, and can generate passive income online for years.
Since it is related to this topic, I like to refer to it as virtual real estate. What it is better known as is niche websites.
A niche website is simply a blog that focuses on one specific topic (niche.) There are all types of niches that are profitable.
I recommend choosing a niche that you have a genuine interest in. For example, my favorite niche is the MMO (make-money-online) niche.
What you're reading now is a niche website. The way they work is as follows:
Choose a niche
Build a website
Attract visitors
Earn revenue
Building a website is a matter of installing WordPress on your web hosting account. Any web hosting company can set you up with a domain name, web hosting, and WordPress.
Attracting visitors will happen as you create content on your website in the form of blog posts. The more blog posts that you have, the more free traffic that you can generate.
Earning revenue is a matter of monetizing your website with affiliate products. This is called affiliate marketing.
Affiliate marketing is the promotion of another company's products and/or services in exchange for a commission when a sale is made.
There plenty of affiliate programs that you can sign up with. Major corporations have affiliate programs such as Amazon, Walmart, Target, and more.
How I Run My Online Business
What I like to do is find an affiliate product that I like that has a decent commission rate. My favorite products to promote are software and online courses.
Many products have high commissions. These are considered high-ticket affiliate products.
For example, I promote one online course where the commission is over $700 per sale.
I create a niche website and create content that attracts the audience that is most likely to buy the product I am promoting.
If you don't want to create the content yourself, you can definitely outsource the writing. It will be an added expense but worth it if you do not have the time to do it yourself.
Here is a screengrab of a commission payment I received from one company: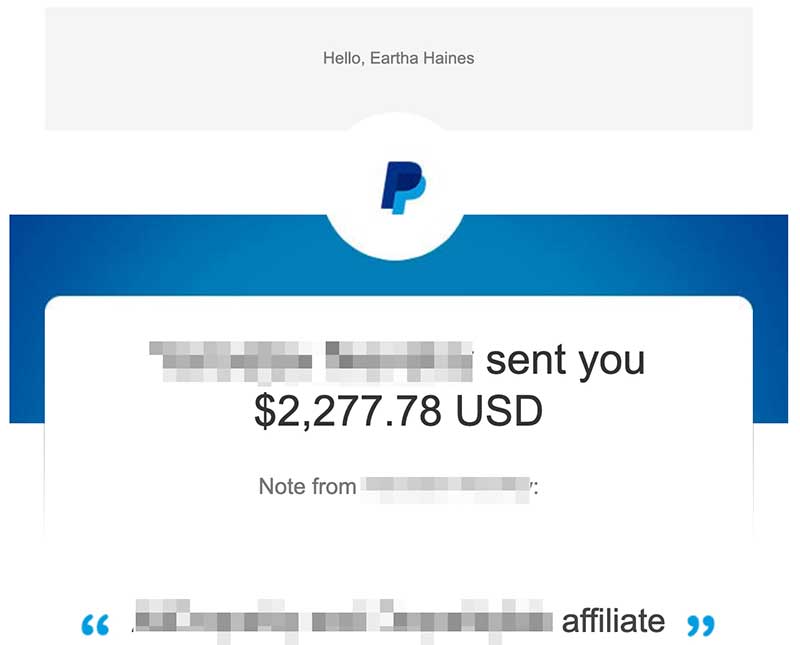 Most affiliate programs will pay commissions once per month via PayPal. Some may even pay by direct deposit or check.
With affiliate marketing, the sky is the limit. The more effort you put in, the more success you can have.
When I got started years ago, I didn't know how to make money with a website. I had been recently laid off from my job and I didn't want to waste time trying to figure things out on my own.
Instead, I did some research and found this training program. Applying what I learned in that course helped me to transition into working full-time for myself within a year and a half.
Learn how I went from zero to making a steady income online with a simple website and recommending other people's products. Click here to learn how.