The baking niche is a popular niche that you can cash in on as an affiliate marketer. These baking affiliate programs offer some great products that you can recommend on your niche website.
I did a bit of research to find what I considered to be some of the best and unique baking affiliate programs. Don't underestimate the followers of the baking niche. Instagram can give you a good idea. Search baking hashtags and discover how popular it is.
11 Baking Affiliate Programs
How I Make $1,000 Commissions Using a Simple 2-Page Website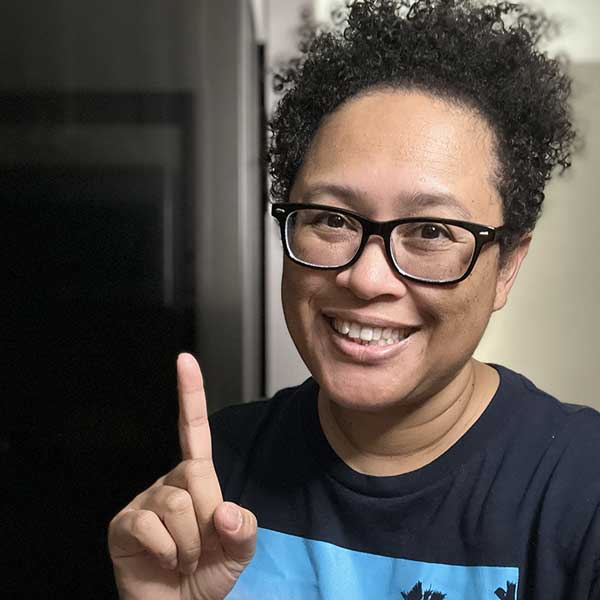 Hi! I'm Eartha, the author of this blog and an affiliate marketer. The purpose of my website is to help other affiliate marketers discover the best affiliate programs and ways to earn more income online.
That being said, one of the ways I make a steady income online is by promoting high-ticket affiliate offers.
Rather than focusing on low-ticket affiliate products, I spend my efforts promoting affiliate products with a high-ticket price.
That means I'm able to scale my business up faster by earning high-ticket commissions.
If you are ready to level up your affiliate income, click the link below to learn how I was able to start making $1,000 commissions and up:
1. King Arthur Affiliate Program
When it comes to baking, King Arthur flour is one of the best for many bakers. You can find the flour in many supermarkets. However, their online website carries a variety of baking products such as vanilla extract, bakeware, pizza flour, scone mix, and so much more.
What's even better? They have an affiliate program! The King Arthur affiliate program offers a 5% commission rate and a 30-day cookie length. The affiliate program is currently managed by Lab6 Media.
Why King Arthur is Worth Promoting
There is hardly a baker, chef, or home chef who doesn't know the King Arthur brand for baking. The website carries a variety of products that are sure to convert when recommended to the right target audience. As a well-known brand with quality products, this is an ideal affiliate program for bakers and the baking niche.
2. How to Cake It Affiliate Program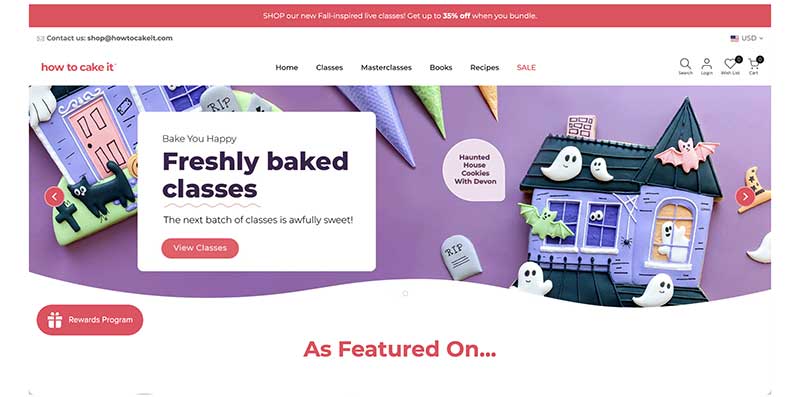 Anyone who has an interest in learning how to bake will find the How to Cake It website helpful. This website offers online baking classes. You can learn how to bake cakes, cookies, and treats as well as cake and cookie decorating classes. If you can't attend the live classes, you can watch the replays.
Why How to Cake It is Worth Promoting
These online baking classes are super convenient, especially for people who may not have any type of baking classes offered in their area. Baking is a science so recommending the classes to baking enthusiasts can result in high conversions which means more affiliate commissions for you.
3. Learn Cake Decorating Online Affiliate Program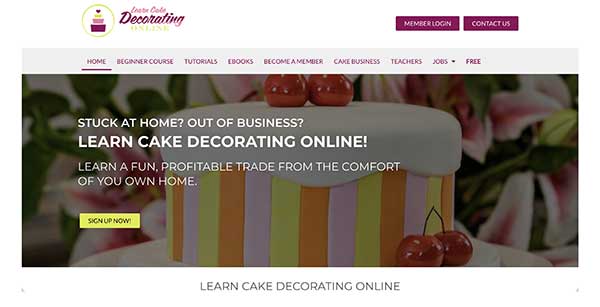 Cake decorating is a fun trade to learn for personal or business use. The website offers beginner courses, tutorials, and ebooks on cake decorating, as well as an option to buy a course on starting a cake business. The affiliate program offers a 30% recurring commission on all membership fees.
Why Learn Cake Decorating Online is Worth Promoting
Learning how to decorate cakes is a valuable skill to have. Those who have an interest in baking as well as starting their own business may find this to be a valuable training course. Target the right audience and it is possible to make recurring monthly income.
4. Sweets & Treats Affiliate Program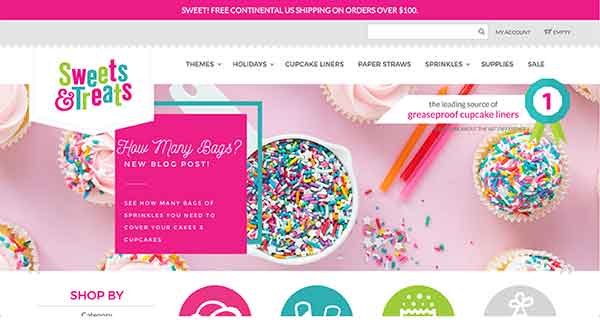 Sweets & Treats is a company that specializes in greaseproof cupcake liners for baking and a wide assortment of sprinkles. If you are in the cupcake niche, this is the company to promote.
They have everything needed to make cupcakes look special. Their liners and sprinkles come in a large assortment of patterns. They also sell paper straws and other cupcake supplies.
The affiliate program offers a 10% commission and appears to be managed in-house.
Why Sweets & Treats is Worth Promoting
Cupcakes are still a highly trending niche and what better to recommend than a specialty item such as greaseproof cupcake liners? Besides that, the large variety of sprinkles offered will only add to easy conversions within this targeted baking niche.
5. Cake Stackers Affiliate Program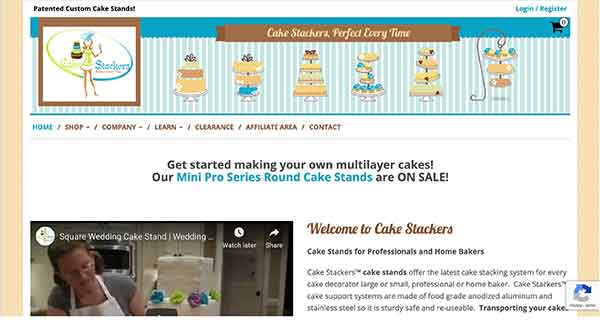 Cake Stackers solves one of the biggest obstacles in the cake decorating industry. Their patented custom cake stands alleviate the stress of transporting cakes.
These cake stands come in a wide variety of styles. The affiliate program appears to be managed in-house. It offers a 10% commission rate with a generous 120-day cookie length.
Why Cake Stackers is Worth Promoting
The cake decorating niche is a great sub-niche of the baking niche. Cake Stackers cake stands are unique and useful. They alleviate the stress of transporting and decorating cakes on site.
When targeting the baking niche, you can bet that these cake stands will convert pretty easily.
6. CakeFlix Affiliate Program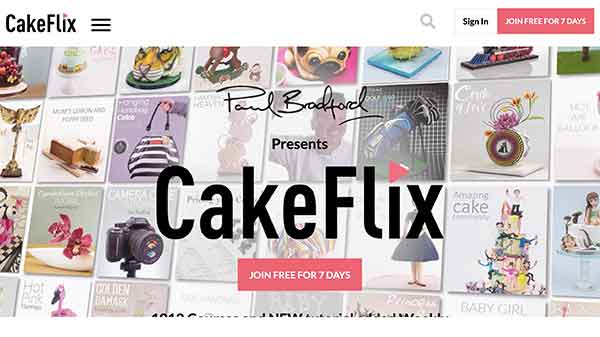 CakeFlix is a company that offers a large number of cake decorating tutorials. There are over 1,000 online cake courses and over 7,000 cake video lessons.
The affiliate program is managed by ShareASale and has a $15 per monthly sign-up commission and $30 per annual sign-up. There is a 45-day cookie length.
Why CakeFlix is Worth Promoting
If you don't think cake decorating is trending, consider that the CakeFlix community has over 200,000 members worldwide. Not only is this website great for beginners but even novices may want to sharpen their own cake-making skills.
Recommending this service to the right audience could result in a ton of new membership sign-ups which means more commissions for you.
7. Gourmet Food Store Affiliate Program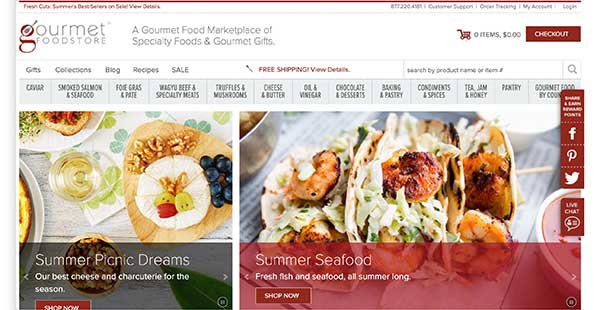 The Gourmet Food Store sells a large variety of specialty items and gourmet food. A baker can find all sorts of goodies for their next baking project. They offer baking chocolate, vanilla beans from Madagascar, gourmet butter, and so much more.
It appears that the affiliate program is managed in-house. There is a 10% commission and a 60-day cookie length. Payouts are made monthly via PayPal or check with a $25 minimum threshold.
Why The Gourmet Food Store is Worth Promoting
What is great about this online store is that it offers such a large variety of gourmet items. Bakers will find great items and may even add more to their cart while browsing around. It is a great resource when needing to find specialty items for baking.
8. Copper Hill Olive Oil Affiliate Program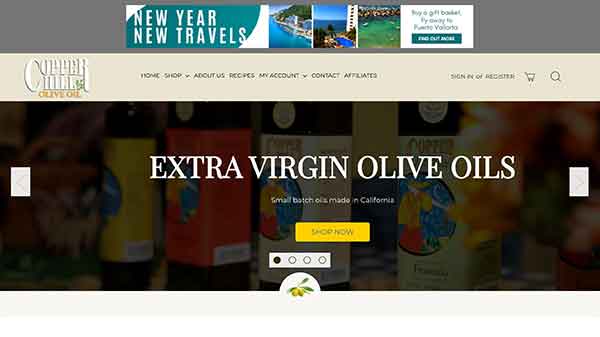 Copper Hill Olive Oil is a family-owned business in Northern California that produces olive oil, balsamic vinegar, and red wine vinegar. Olive oil is a commonly used item for baking.
Therefore, buying high-quality olive oil is a must when it is needed for various baking recipes. The affiliate program is managed by ShareASale and offers a 12% commission with a 30-day cookie length.
Why Copper Hill Olive Oil is Worth Promoting
When baking or doing any type of cooking that calls for olive oil, many people will seek out high-quality oils for their recipes. Copper Hill has been in business since 2002 and their oils are pure and chemical-free.
This is definitely a product that you can try yourself and offer an authentic recommendation to your niche audience. By doing so, you greatly increase the chances of making sales.
9. Bosch Mixers Affiliate Program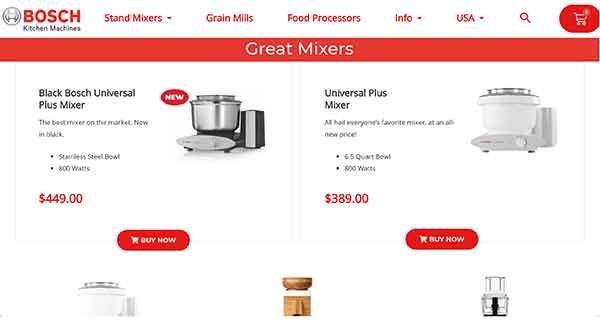 Bosch Mixers sells stand mixers, grain mills, and food processors. These are all kitchen appliances that home chefs need for baking. These appliances are particularly useful for bakers.
The affiliate program is managed by ShareASale under the L'Chef brand. It has an 8% commission and a 30-day cookie length.
Why Bosch Mixers is Worth Promoting
Bosch is a well-known brand and was founded in 1952. These mixers are high-quality and ideal for bakers and home chefs alike. They also offer another great alternative to other brand mixers.
These mixers have a great price point of around $300 and up so you can make about $30+ per sale.
10. Wise Choice Market Affiliate Program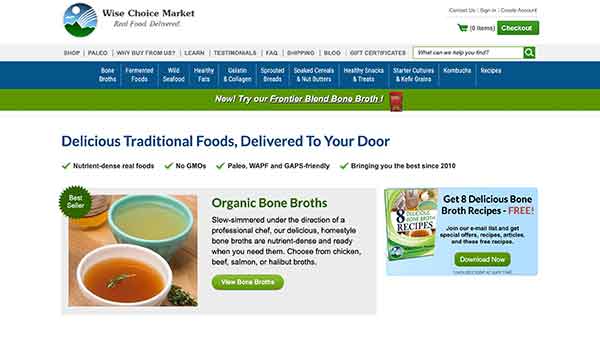 Wise Choice Market specializes in traditionally prepared, nutrient-dense food items such as bone broth, raw cheeses, old-fashioned cooking fats, and more.
Bakers can find sourdough starter cultures, grass-fed ghee, and other food items. The affiliate program is managed by ShareASale and has a 10% commission.
Why Wise Choice Market is Worth Promoting
This online market is worth promoting as it offers a unique product line that is helpful for baking, foodies, and home chefs. The product line will definitely keep visitors browsing and likely buying multiple items.
11. Ghirardelli Affiliate Program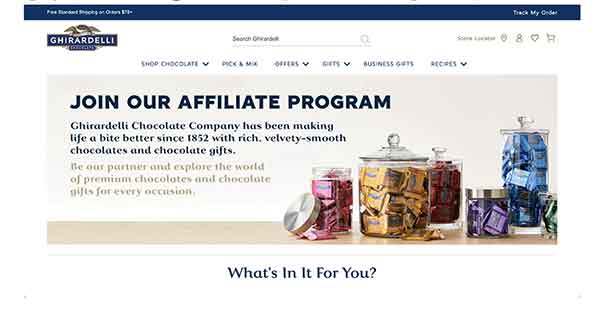 The Ghirardelli chocolate company is a well-known brand. The company was founded in 1852 and is one of the oldest chocolate companies in the United States. Their popular items include chocolate squares, chocolate bars, baking chocolate, and hot cocoa. You can even visit the Ghirardelli Chocolate Experience located in San Francisco, CA.
Why Ghirardelli is Worth Promoting
It is one of the top-selling and best chocolate brands and its products can be incorporated into many baking recipes. Recommending Ghirardelli as an affiliate can lead to higher conversions. The online shop has an average order value of $100+.
What is the Best Way to Promote Baking Affiliate Programs?
In my opinion, one of the best ways to promote any of the products in these baking affiliate programs is by creating a niche website. A niche website focuses on one specific topic.
In our case, it would be the baking niche. What is best about this niche is that you can target specific sub-niches such as cupcake making, bread making, cake decorating, and more.
By sticking with a niche, you can create content for that specific audience which generates free targeted leads to your website.
A percentage of these visitors will click on your affiliate links within your content and a percentage of those visitors will buy from the merchant's website.
Getting started with your own niche website is super easy. You only need a domain name, web hosting, and WordPress. When I became serious about affiliate marketing, I sought out an online training program.
I found this one and it helped me with my own niche website. The training helped me go from zero to making a consistent income online.
Click here to start your first 10 lessons for free!
Closing Thoughts On These Baking Affiliate Programs
I think there is a great opportunity to earn commissions within the baking niche. These are only seven types of baking affiliate programs but there are many more.
If you add Amazon's affiliate program into the mix, you have even more baking products that you can promote.
Niche websites are the way I'd go for making consistent affiliate commissions. It takes a bit of time in the beginning stages to generate free traffic.
However, once your website starts receiving traffic, it has the ability to make money.
Here is a screenshot of an affiliate commission I made with one affiliate program: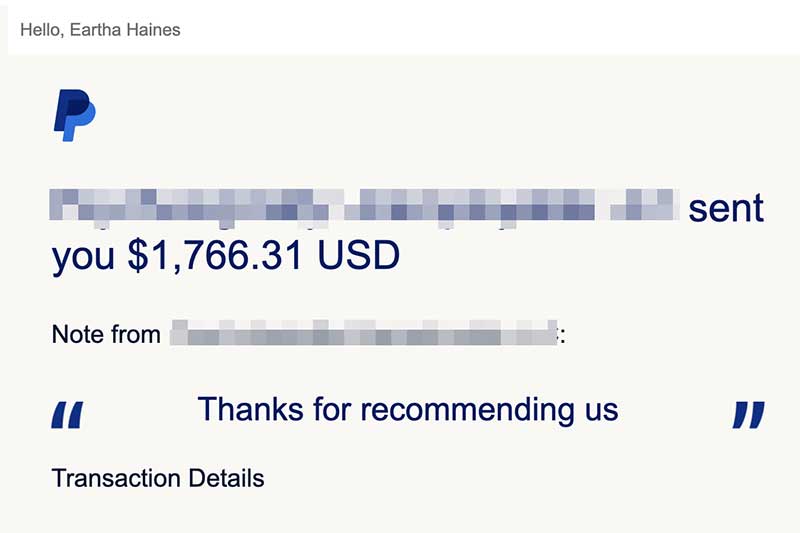 I got my start with one simple niche website. You can launch your own niche website today by following the same training program I followed. It is my #1 recommended course:
Ready to level up your online income? Learn how I went from zero to consistent affiliate commissions every month. Click here to learn how I did it.