Online courses sell extremely well and that means a lot of potential affiliate commissions for you. Amazon FBA courses are still quite popular as more people turn to the platform to sell their products.
There are several Amazon FBA affiliate programs that you can apply to. They consist of online courses as well as software that makes selling on Amazon easier.
The target audience for these courses is also a hungry audience. They are hungry for the much-needed information that they seek for starting and growing their FBA businesses.
The list of Amazon FBA affiliate programs offers a great start for earning commissions in this niche.
How I Make $1,000 Commissions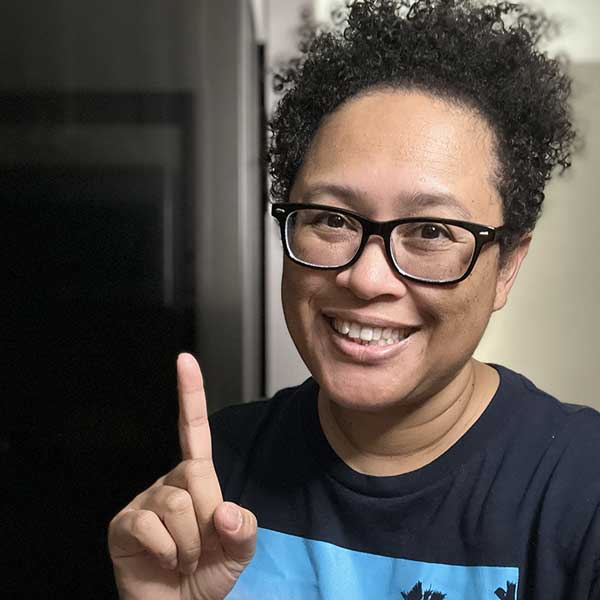 Hi! I'm Eartha, the author of this website and an affiliate marketer. Thanks to affiliate marketing, I was able to work my way out of a full-time retail job. I never need my own product, I don't do any order fulfillment, and there is zero customer service. Click the link below to discover how I make $1,000 – $2,000 for every sale that I refer:
Amazon FBA Courses Affiliate Programs
The Last Amazon Course
Proven Amazon Course
AMZ Scout
Full-Time FBA
Jungle Scout
The Last Amazon Course
This course was put together by Brock Johnson. Brock became successful selling physical products on Amazon. One of his most successful products was solar eclipse sunglasses.
The amazing thing about this course is how affordable it is. Customers can choose between three pricing plans. The first is $1 per week billed monthly, Lifetime Lite at a $24 one-time payment, and Lifetime Plus at a $39 one-time payment.
As an affiliate you can earn 60% on recurring or one-time fees. With all of the positive reviews displayed on the website and low pricing, it is sure to convert extremely well.h
Commission: 60%
Cookie Length: not disclosed
---
Proven Amazon Course
This is another high-quality Amazon FBA course created by Jim Cockrum. It is a complete step-by-step guide that teaches how to sell products on Amazon.
It is also affordable starting at $29 per month or a one-time payment of $499. The affiliate program offers three different commissions.
The course itself has a 35% commissions, most other products are a 25% commission, and a 5% commission for events.
Commission: 35% course, 25% other products, 5% events
Cookie Length: not disclosed
---
AMZ Scout
This service offers tools and training on how to begin selling and earning income on the Amazon platform.
Some of the tools AMZ Scout provides helps users find profitable products, get guidance on sourcing, find the best keywords, and more.
The AMZ Scout affiliate program offers a 30% commission on all sales with a 30-day cookie length. Average order value is about $150.
Commission: 30%
Cookie Length: 30 days
---
Full-Time FBA
This website provides training courses and guides on how to sell using Amazon FBA. The courses and trainings were put together by Stephen and Rebecca Smotherman.
They have years of expertise in creating a full-time income working part-time hours selling products using FBA.
The Full-Time FBA affiliate program is generous offering between 40% and 50% commissions with a lifetime cookie length. Commission payments are sent each month between the 1st and 3rd of the month.
Commission: 40% – 50%
Cookie Length: lifetime
---
Jungle Scout
This is an all-in-one platform for finding, launching, and selling products on Amazon. This service works helps anyone regardless of where they are in their Amazon FBA journey.
The Jungle Scout affiliate program offers up to $150 per referral and 100% commission on the first month's subscription. There is also a 90-day cookie length.
Commission: up to $150 per referral + 100% commission on first monthly subscription
Cookie Length: 90 days
---
How to Make Money with Amazon FBA Courses Affiliate Programs
As an affiliate marketer, no matter what you choose to promote, you are going to need targeted traffic.
Without a consistent flow of targeted traffic, you will make a small amount or no commissions at all.
If you want to build a sustainable long-term online business, I recommend creating a niche website.
Niche websites are low-cost to start and easy to maintain. They are excellent for promoting affiliate products.
Creating a niche website is how I got my start earning a steady income online with affiliate marketing.
It didn't happen overnight. However, with the help of some step-by-step online training, I was able to transition out of a full-time retail job to working on my website full-time.
Choosing a Niche
In order to get the best results with your website, you have to choose a good niche. In this case, you'll want to choose a niche that is related to selling products online.
Some niche ideas that come to mind include:
learning to use Amazon FBA
how to make extra income
grow an existing FBA business
Whatever niche that you choose, you want to be sure that you can create a lot of helpful content on a regular basis.
For example, on this website, I devote a lot of time and effort into creating helpful content for my niche audience.
Any niche website will require this. It is the content (blog posts) that you write that will eventually be indexed and ranked in the search engines such as Google.
When this happens, your website will begin to receive a steady flow of targeted web visitors. That means earning affiliate commissions for you!
Creating Content for Your Audience
The key to a successful niche website is the content that you create. The content will be in the form of blog posts.
If you are intimidated by writing, don't be. It's as simple as writing an email to a friend.
All that you have to do is communicate your message as if you are writing to a good friend.
Simple and easy. What you want to ensure is that you are providing really helpful content for your readers.
If you are going to write about starting an FBA business, make each post that you write informative.
Do Some Keyword Research to Generate Ideas
Figuring out what to write about is made easy by doing some basic keyword research.
You can open up Google Search and use its autosuggest feature to find keyword phrases that people are typing in.
For example, here are some I pulled from Google:
starting amazon fba with $500
checklist for starting amazon business
amazon arbitrage for beginners
There is an unlimited number of keyword phrases that you can write blog posts around. This is especially true with this niche.
Closing Thoughts
If you want to boost your conversions promoting any Amazon FBA course, the best thing to do is to buy a course and review it.
Two of the courses listed above can be started for less than $30. If you have the budget, it's always best to take the course so that you can create a genuine review of your own.
Review pages are excellent for boosting conversions. Besides that, if you are ready to level up your affiliate commissions, consider following the same step-by-step training I followed.
Learn how I went from zero to making $1,000 – $2,000 affiliate commissions every month. Click here to learn how I did it.