When you have a business, generating a consistent flow of leads is challenging. Internet leads are abundant but you have to learn skills to bring them in. The Alex Branning Giveaway Funnel may be an ideal option for small business owners.
Alex Branning specializes in helping insurance, solar, and real estate agents grow their businesses through social media marketing. However, I think this type of marketing funnel can benefit any business owner.
In this post, I will cover what The Giveaway Funnel system has to offer as well as share an alternative strategy for generating free leads online.
READ NEXT: How I transitioned out of a 40-hour per week retail job to work on my website full time. Click here to learn how.
Who is Alex Branning?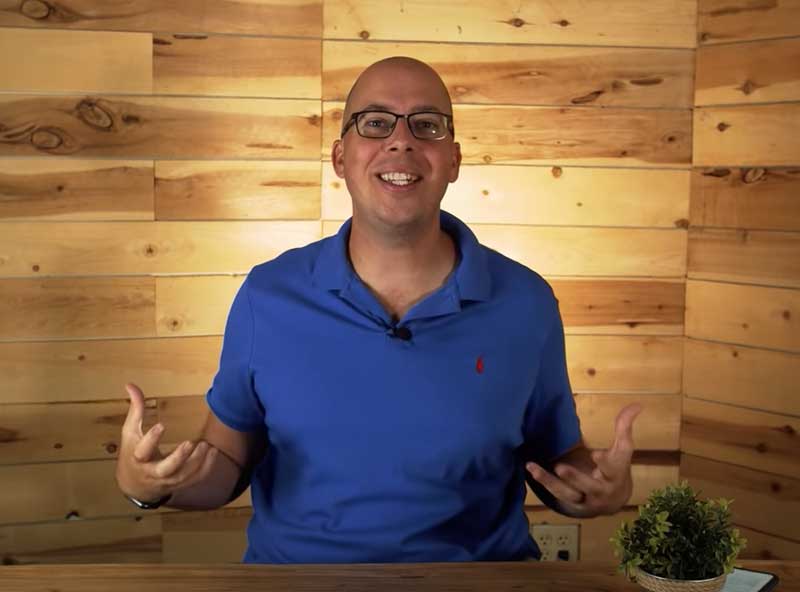 Alex is an expert in online lead generation. He started his marketing agency in 2000 at the age of 17 helping thousands of businesses and entrepreneurs with lead generation.
Alex is also the author of two books, How to Grow Your Business on Pinterest and Insurance Super Agent. His Giveaway Funnel strategy has helped the insurance and real estate marketing niche with online lead generation.
He also has a popular business podcast, YouTube channel, and is followed by thousands on Instagram and Facebook.
What is The Giveaway Funnel?
Funnels are excellent for getting new leads online. One of the keys to obtaining leads using a funnel is to give something away for free. This freebie item is also referred to as a "lead magnet."
It makes sense that The Giveaway Funnel is likely optimized to give away something of value to entice targeted visitors to submit their contact details such as a name, email address, and possibly a phone number.
However, there is much more to a funnel than simply collecting contact information. You must also have a follow-up strategy which can include automated email messages and/or following up by phone.
Alex has created a system to do all of the work for you so that you have an automated system that produces leads on a consistent basis.
What You Get with The Giveaway Funnel
What to keep in mind about this funnel strategy is that you will need to have a budget for running Facebook ads. Facebook offers the ability to advertise to the exact audience that is in your target demographic.
You can do it for as little as $10 a day and Alex's team will create your ads and manage them as well. This done-for-you funnel is a great option for anyone new to internet marketing and needs an automated system.
The Giveaway Funnel strategy includes:
Funnel creation is done for you
Done-for-you Facebook Ads
Launch the Facebook Ads on your account
Ad campaign management
Create the 8-Step email campaign for all entries
New lead notification in real-time
Follow up training
Sales training
Access to the Agent CRM software
Once this funnel is in place, it wouldn't be surprising to receive between 100 – 200 new leads per month.
Following Up is Essential
Another plus about this system is that it includes training on how to follow up with the leads that you receive.
In essence, you will need to learn how to close the leads that you get. It will require talking to people and informing them on how what you are offering can be a solution for them.
The automated emails may encourage your subscribers to reach out to you. Otherwise, if you've collected phone numbers as well, you can certainly reach out first.
Alternative Online Strategy for Generating Free Leads
Using paid advertising is definitely a faster way to get leads on a regular basis. However, even at $10 a day, it may be a strain on your budget. That ends up being around $300 a month.
Yes, you should be able to close at least 1 to 2 leads per month (hopefully more.) However, there will be times when you don't close any leads for the month and that ad budget can become a burden.
If you want to focus on free leads, I recommend creating a niche website. A niche website focuses on one topic.
Let's say you are a real estate agent. You can create a niche website that focuses on the questions and concerns of your target audience.
For example, let's say you are a real estate agent serving Orange County, CA. Then you can create a website that addresses questions that people are asking about buying property in Orange County.
You can find out what people are searching for by using Google Search and the autosuggest feature.
Begin writing new blog posts that answer these questions for your area. In time, your blog posts will begin getting indexed and ranked in the search results.
It is then that some of your target audience will find your blog posts, click on them, and read them. You can advertise your service within the content or provide a sign-up form to join your mailing list.
How to Make Money with a Niche Website
You can also make money with a niche website by promoting other people's products. This is referred to as affiliate marketing.
Affiliate marketing is the promotion of another company's products in exchange for a commission when a sale is made.
It doesn't deter your own business but can enhance your overall monthly income. For example, if you are a real estate agent and you want to promote books related to real estate on your website, you can join the Amazon.com affiliate program and earn commissions when people buy books using your affiliate links.
My own online business is made up of niche websites and promoting affiliate products. I learned how to do so by following this online training program.
Following the training has made all of the difference for me. I was able to transition out of a full-time job to work on my website full-time.
Closing Thoughts
I think what Alex Branning is offering with his Giveaway Funnel is an ideal solution for many business owners. Internet marketing has a learning curve and some individuals do not have the time to learn it while running their businesses.
Alex alleviates the set up process with his strategy. The Giveaway Funnel does not come across to me as a scam in any way. The price is unknown since it requires booking a phone call to get started.
Most of these done-for-you systems are often priced in the four figures so be prepared to pay a minimum of $1,000 in most cases.
Learn how I escaped a 40+ hour per week retail job to work on my website full-time. Click here to learn how.