Whether you're a musician yourself or want to pursue the music niche, you'll need some options for affiliate programs for musicians.
This is for sure an evergreen niche. Musicians are always creating and sharing. What better way to supplement income than by earning from related affiliate programs for musicians?
The following programs provide some excellent options for affiliate marketers. You can promote one, a few, or even all of the below depending on your niche.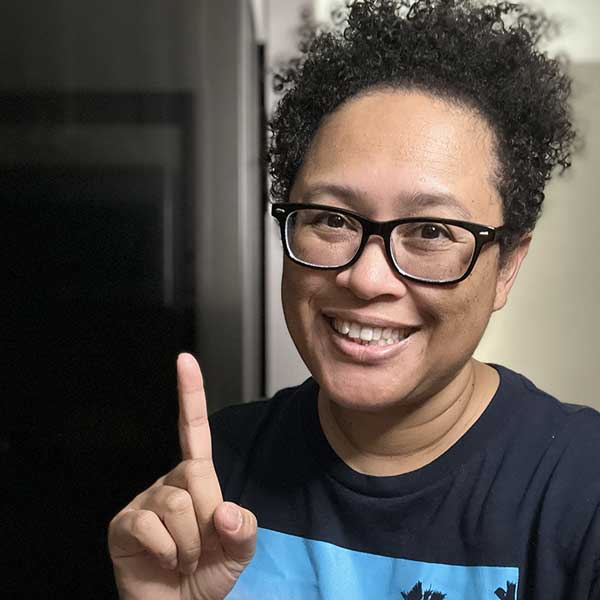 Hi! I'm Eartha, the author of this website and an affiliate marketer. I share how to help increase affiliate income. Click the link below to learn how I'm able to make $1,000 – $2,000 commissions using a simple 2-step process:
Affiliate Programs for Musicians
These musician affiliate programs all offer excellent products with great commission rates as well.
Most of these programs pay commissions on a monthly basis via PayPal. If you already have a targeted audience on social media or with a website, these affiliate products will be a good fit.
Otherwise, you can get started in the music niche with your own niche blog which I will discuss further below.
Musician's Friend
Guitar Center
zZounds.com
Virtual Sheet Music
Audio Theme
MusicStore USA
Reverb
Piano for All
1. Musician's Friend
This company is a large online music store that sells instruments such as guitars, basses, drums, and keyboards. They also sell recording equipment, microphones, mixers, and more.
Musician's Friend offers free shipping, price matching, and 45-day no-hassle returns. Their Kansas City distribution center ships between 9,000 and 10,000 orders per day.
The Musician's Friend affiliate program is managed through Commission Junction and offers a 4% commission rate.
Commission: 4%
Cookie Length: not disclosed
---
2. Guitar Center
You may already be familiar with Guitar Center. They are one of the leading musical instrument retailers in the U.S. You can buy all types of instruments from guitars to trumpets.
The Guitar Center affiliate program is managed through Commission Junction and offers a 6% commission rate and 14-day cookie length.
Commission: 6%
Cookie Length: 14 days
---
3. zZounds.com
This company sells guitars, basses, drums, keyboards, recording equipment, microphones, amps, and many other music related items.
They offer a lowest-price guarantee. If you find the same item for a lower price elsewhere before placing your order, they'll beat it. You also have 45 days after purchase to find a lower price and they'll refund you the difference.
The zZounds affiliate program is managed by Commission Junction and offers a 6% commission rate.
Commission: 6%
Cookie Length: not disclosed
---
4. Virtual Sheet Music
This website specializes in digital sheet music for a variety of instruments. You can search for sheet music by instrument, genre, and composer/artist.
The Virtual Sheet Music affiliate program appears to be managed in-house and offers a 30% commission.
Commission: 30%
Cookie Length: not disclosed
---
5. Audio Theme
This company specializes in creating and supporting professional, world-class WordPress themes for bands and musicians.
All of their music themes undergo a rigorous amount of developing, testing, and reviews by industry experts. Customers can buy an all year pass for $129.
The Audio Theme affiliate program appears to be managed in-house and offers a starting commission rate of 20%. Affiliate payments are issued once per month via PayPal.
Commission: 20%
Cookie Length: not disclosed
---
6. MusicStore USA
This company sells musical instruments, sheet music, music production equipment, stage equipment, and software downloads.
The MusicStore USA affiliate program is managed through GoAffPro and offers a 6% commission rate.
Commission: 6%
Cookie Length: not disclosed
---
7. Reverb
This company was started in 2013 and is the largest online marketplace dedicated to buying and selling new, used, and vintage musical instruments.
The Reverb affiliate program is managed by Partnerstack and offers 1% commission for every sale, 10% commission for digital purchases, and $5 for each new buyer or seller.
URL: https://reverb.com
Commission: 1% every purchase, 10% digital purchase, $5 per new buyer/seller
Cookie Length: 7 days
---
8. Piano for All
This is a step-by-step piano course delivered via 200 video lessons. The videos can be viewed on any device with offline access. All future updates are free for life.
The Piano for All affiliate program is managed through Clickbank and offers a 60% commission rate and 60-day cookie length.
Commission: 60%
Cookie Length: 60 days
---
How to Make Money From Musician Affiliate Programs
When I got started in affiliate marketing, I didn't understand how to earn a steady income by promoting affiliate products.
I jumped from one strategy to the next and never got anywhere except for an occasional sale here and there.
It wasn't until a job layoff that I took affiliate marketing seriously. I created a niche blog but I didn't know how to make money with it.
Rather than try to learn how it all worked on my own, I decided to search for an online training program and found this one.
Taking action on what I learned there helped me to transition from a full-time retail job to working on my blog full-time.
A niche blog is a blog that focuses on one specific topic.
They are excellent for promoting affiliate products! The reason is that the content that you create (in the form of blog posts) are what attract visitors related to your niche.
Your blog posts eventually get indexed and ranked in the search engines. When someone in your niche does a search, your blog posts rank and some people will land on your website.
That is how you earn from affiliate commissions. A percentage of your visitors will click on your affiliate links and buy from the merchant's website.
In short, targeted web traffic leads to affiliate commissions.
What You Need To Get Started
There isn't much that you need to get started. First, you'll need to figure out your niche.
Yes, musicians is your niche but you can explore any subniche within this niche as well.
Maybe you want to focus solely on playing the piano. There are piano lesson affiliate programs that you can recommend.
Same goes for other instruments such as the guitar, ukulele, drums, etc.
Choose a niche that you have a strong interest in within the musician niche.
The more targeted your niche, the more targeted web visitors you can attract with your blog content.
There are three things you'll need after you have decided on your niche:
a domain name
web hosting
WordPress (this is free)
You can get all of the above from any web hosting provider you like. I recommend SiteGround or WPX. Both offer fast hosting and excellent customer support.
If you prefer the step-by-step training I mentioned earlier, you can also create your niche blog with full instructions and affiliate marketing training.
Earning Income From Any Affiliate Program for Musicians
The content that you create is key for your niche blog. It all begins with keyword research.
There are many keyword tools on the market, but you don't necessarily need them.
Open up Google Search and type in keywords related to your niche. Use the autosuggest feature to find out what people in your niche are searching for.
With each blog post that you write, put as much helpful content that you can. Remember, real people are going to read your blog posts.
The more you help, you increase the chances of your readers clicking on the affiliate product that you recommend within your post and buying.
I also recommend writing product reviews. If you've personally used the product that you're promoting (which I recommend also), write a thorough review of it.
You can then link back to your review within your blog posts when you recommend the product.
Product reviews work really well for converting readers into buyers.
Think about the last time you bought a product online. Did you check out user reviews first?
Most people do so be sure to create product reviews for a majority of the affiliate products that you promote.
I've had the best conversions promoting products that I've actually used and created product reviews for.
Create a Consistent Income Online
Are you ready to jump into this niche and start earning some income online?
A niche blog is an ideal way to accomplish this. It is how I got started in affiliate marketing and what I continue to do today.
Learn how I went from zero to making a consistent income online with affiliate marketing.