Ready to make money in the health coach niche as an affiliate marketer? Whether you are a health coach yourself or you are interested in this niche, these affiliate programs for health coaches offer some great options.
Promoting affiliate products is one of the best ways to earn a consistent income online. The great part is that you don't need to be a health coach to make commissions.
The health coach niche is highly trending due to many people who are interested in becoming health coaches themselves.
When starting out, income from your business can fluctuate greatly as you build a client list so affiliate marketing can supplement your income.
If you are not interested in becoming a health coach, you can still make good money in this niche by providing helpful information and earning from related affiliate programs.
How I Make $1,000 Commissions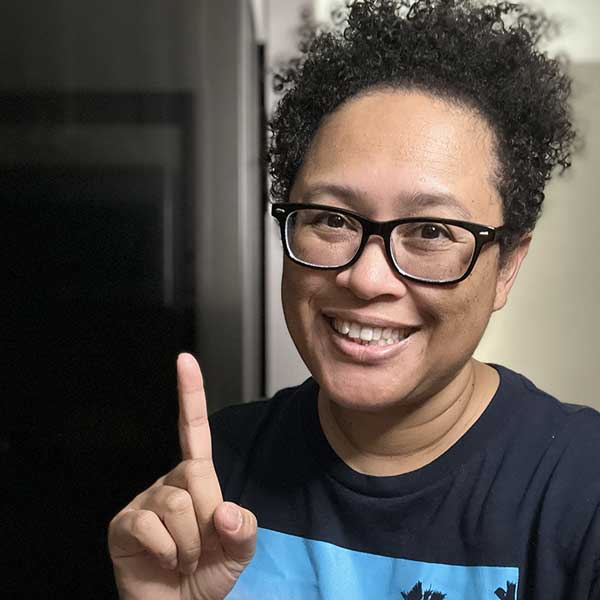 Hey there! I'm Eartha, the author of this website and an affiliate marketer. Besides sharing affiliate programs, I also share ways to help boost affiliate income. Click the link below to discover how I'm able to make $1,000 – $2,000 commissions:
Affiliate Programs for Health Coaches
These affiliate programs are put into place by companies in order to increase sales through the efforts of affiliate marketers.
Most affiliate programs will pay on a monthly basis via PayPal, check, and sometimes by direct deposit.
None of the following programs offer recurring commissions.
Healthy Wage
Natural Healthy Concepts
Thrive Market
Healthy Human
Elysium Health
Healthy Goods
1. Healthy Wage
This service offers a way for individuals to create weight loss challenges and win cash prizes.
People can place a weight loss bet, challenge friends for a team weight loss challenge, or compete on a corporate wellness challenge.
The Healthy Wage affiliate program is managed through ShareASale and offers $50 per sign up and $30 per team challenge.
Commission: $50 per sign up, $30 per team challenge
Cookie Length: 30 days
---
2. Natural Healthy Concepts
This website sells various vitamins, supplements, detox kits, and more. They carry many popular health brands and also offer an auto ship program.
The Natural Healthy Concepts affiliate program is managed through Rakuten Linkshare and offers an 8% commission. Commissions are paid out every 30 days.
Commission: 8%
Cookie Length: not disclosed
---
3. Thrive Market
This is a membership based online health food store that sells products made of real ingredients, safe for the environment, fairly priced, and created for your needs.
This online market is great for people that want organic products or eat a specific diet such as vegan, paleo, gluten free, raw, vegetarian, keto, and others.
The Thrive Market affiliate program is managed through CJ Affiliate and offers $40 per membership and $5 for every one-month membership. It also has a 14-day cookie length.
Commission: $40 per membership, $5 one-month membership
Cookie Length: 14 days
---
4. Healthy Human
This company creates reusable water bottles and other products that make it easy to make healthy lifestyle changes and eliminate single-use plastic waste.
The Healthy Human affiliate program is managed through Refersion and offers a 10% commission rate and 30-day cookie length.
Commission: 10%
Cookie Length: 30 days
---
5. Elysium
This company uses science to create supplements that help with cellular health & optimization and long-term brain health. They also have a biological age testing kit.
The Elysium affiliate program is managed by CJ Affiliate and offers a 12% commission and 30-day cookie length.
Commission: 12%
Cookie Length: 30 days
---
6. Healthy Goods
This company offers organic, whole foods, superfoods, and nutrition supplements to promote optimal health.
They carry a number of products such as superfoods, vitamins, essential oils, and various supplements.
The Healthy Goods affiliate program is managed by CJ Affiliate and offers between 10%-15% commission rate and 45-day cookie length.
Commission: 10%-15%
Cookie Length: 45 days
---
How to Make Money with Affiliate Programs for Health Coaches
You'll be glad to know that there is a strategy for making steady income from these affiliate programs.
This is a strategy that I started using several years ago and one that I continue to use today.
It is niche blogging. Several years ago after a job layoff, I created a niche blog in order to make money with affiliate marketing.
The problem was, I didn't know how to go about doing that. Rather than try to figure it out on my own, I sought out an online training program and found this one.
I put into action what I learned in the training and it helped me to create a successful niche blog that began to earn a consistent income.
A niche blog is a blog that focuses on one specific topic.
In this case, you'd want to create a blog related to health coaching so that you can recommend related affiliate products.
If you have experience as a health coach, you should have no problem creating helpful content (blog posts) for your niche audience.
However, you do not need to know about health coaching in order to enter this niche.
You can learn as you go and create helpful content from the perspective of being new to the niche.
Think of it as being a reporter. You gather information and share it through your blog posts.
Promoting Affiliate Products Through Your Blog Posts
Making money from your affiliate links will require a bit more than simply linking them within your content.
What works well for me is to use a call-to-action within my content. A call-to-action is a line of text that tells your readers what to do next.
Some simple call-to-actions include:
click here for pricing
read my [product] review
grab your discount code here
It is a marketing strategy that works well. The key is your blog content. You want to establish trust with your readers and you accomplish that by providing useful information.
Getting Started and Writing Blog Posts
There isn't much that you need to start your own niche blog. I recommend getting a self-hosted WordPress website.
All that means is registering your own domain name, getting a web hosting account, and installing WordPress on your account for free.
Any web hosting provider can set you up with everything that you need. I recommend SiteGround web hosting as they are also recommended by WordPress and offer excellent service.
Writing helpful blog posts begins with doing a bit of keyword research. You can start with using Google Search and its autosuggest feature.
Begin typing in a keyword phrase related to your niche into Google. Jot down some ideas from the returned autosuggest results.
These are keyword phrases that people in your niche are actually searching for.
Remember, it is your content that will attract targeted web searchers to your blog posts.
When your blog begins receiving traffic, it also begins to have earning potential.
Discover how I'm able to make $1,000 – $2,000 commissions using a simple 2-step process.