The Affiliate Profit Formula is a make money online product sold on Warrior Plus. As an affiliate, you can earn up to $133 per sale. I'll explain in this Affiliate Profit formula affiliate review what the product is and how the affiliate program works.
Affiliate Profit Formula is an affiliate marketing training program that teaches users three online strategies to make affiliate commissions. It was created by Jamie G. and is sold on Warrior Plus.
This appears to be a good product to recommend and the low front-end price makes it easy enough to buy and test out yourself. Let's dive into how everything works and how you can become an affiliate of the Affiliate Profit Formula.
URL: https://warriorplus.com/aff-offer/o/lqzr1j
Commission: 100% front-end, 50% through the funnel
Affiliate Network: Warrior Plus
Tired of internet marketing scams? Learn how I went from zero to making a consistent income online with affiliate marketing. Click here to learn how I did it.
Affiliate Profit Formula Affiliate Review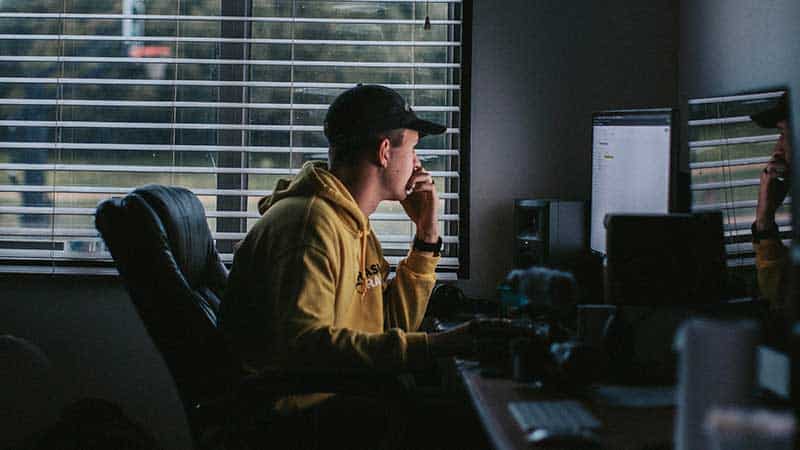 The Three Online Marketing Strategies
The Affiliate Profit Formula offers three strategies for generating income online. These strategies are the same strategies that Jamie G. (the creator) has used and continues to use to generate income online.
The three strategies include:
Review Profit Project
Follow Up Formula
Content Creation Formula
The Review Profit Project
This strategy involves leveraging YouTube to capitalize on low-hanging fruit keywords by showing step-by-step how to rank content around product launches.
Follow Up Formula
The Follow Up Formula involves teaching how to create and grow a profitable email list. It includes crafty hacks to gain subscribers.
Content Creation Formula
This section focuses on using free tools and resources to siphon traffic from sites such as Medium and Quora and redirect them to affiliate links.
Is $260+ Per Day in Affiliate Commissions Possible?
The sales page states that these three strategies have made Jamie $260+ per day in affiliate commissions. I don't doubt that at all.
The strategies are not necessarily new but when someone can lay out a plan on what to do, it makes it easier for new affiliates to make their first commissions.
Like anything else, the key is in implementing what you've learned. If you do not put into action what is being taught, you cannot expect to make any commissions.
My only thought about this program is that I wonder how long these strategies can hold up over time. The Follow Up Formula is likely the most long-term strategy out of the three.
Internet marketing changes over time and there are some methods that stand the test of time such as creating niche websites and email marketing.
I go into the tried-and-true method of niche websites for affiliate marketing below. The only other thing that makes me wary is that many Warrior Plus products are not the best quality.
I've come across a lot of them and can tell that most are pretty much useless to the end-user.
Affiliate Profit Formula doesn't seem to fall into that category from what is offered. I'm always open to learning different marketing strategies.
How the Affiliate Profit Formula Affiliate Program Works
This product is sold on Warrior Plus. In order to become an affiliate for the product, you will need to sign up for Warrior Plus and then request approval by the product creator to be an affiliate.
The commission structure is 100% on the front-end and 50% through the funnel. The front-end product price is really affordable but may go up in time.
You earn most of your affiliate commissions through the sales funnel. There are two product upsells that include:
The Affiliate Profit Formula Army ($47) – teaches how to outsource daily tasks for cents and not dollars.
Jamie's Experience ($197) – includes Q&As, live training, and more of Jamie's years of experience that has helped him hit $10K per month consistently.
As an affiliate, you have the opportunity to earn up to $133 per sale. Many people promote Warrior Plus products by marketing them to their email lists.
If you do not have an email list, you can still promote these types of products using a niche website or by creating video reviews on YouTube.
This sales funnel method is not uncommon, particularly with Warrior Plus products. In many instances, the front-end product is sold at a low price and once someone buys the product, they are then presented with various upsells.
This product has two upsells but I have come across some on Warrior Plus that have six upsells. It is a lot to bombard a new customer with but it is a strategy to make as much from one customer as possible.
A Long Term Affiliate Marketing Strategy
You can definitely create a consistent income online promoting this product and so many more by creating a niche website.
While the strategies in the Affiliate Profit Formula may be effective, a niche website is a long-term online business model.
Some strategies that you learn along the way may bring in commissions but after a while, you may find they fizzle out or you simply become tired of doing the maintenance to keep it going.
When I became serious about affiliate marketing, I started a niche website but had no clue as to how to make money with it.
I made it a point to find an affiliate marketing training program to help me speed up the learning curve. I found this one and it has helped me to reach the point where I am making a consistent income online every month.
$1000 Per Month Blogging – Why Niche Websites Work So Well with Affiliate Marketing
The big reason niche websites work so well for affiliate marketing is that they are made up of content. Content is what drives free targeted traffic to your website.
It is possible to create a niche website that can earn $1,000 per month if not more. I have done so and have exceeded that amount many times.
Keep in mind that you must create content on a regular basis and it should be helpful content for your readers.
I do my best to write 1 to 2 new blog posts per week. Often times I can do much more as it is what I do full-time.
Each piece of content that you write and post to your website will be indexed by search engines like Google and then eventually it will rank.
As your content ranks, your website receives traffic (visitors) and then your website can make money. It is really easy to start an affiliate website.
I created a step-by-step video below on how to do so.
Feel free to create your own by clicking here as you follow along. I recommend this method as it is very beginner-friendly and provides step-by-step training.
By following the same method a little over three years ago. I became a premium member of the platform the very next day.
By implementing what I learned, I was able to finally begin making consistent affiliate commissions every month.
My Closing Thoughts On This Affiliate Profit Formula Affiliate Review
I hope this Affiliate Profit formula affiliate review has been helpful in terms of whether or not it is a product that is worth promoting.
Compared to a lot of other products on the Warrior Plus website, this one may actually have some helpful strategies for making affiliate commissions.
I believe in investing my time in long-term online business methods such as creating niche websites. It is how I got started with affiliate marketing and it is what I continue to do today.
It is one of the best ways to earn affiliate commissions. I make commissions while I am sleeping, out grocery shopping, or relaxing with my loved ones.
Beginners may find it a bit challenging to get started. I did as well so I followed a step-by-step training program.
That training program made all of the difference for me and I use it today to help others one-on-one with creating and growing their own niche websites.