Who can write a book in 24 hours? According to Stefan James, creator of The 24 Hour Book System, anyone can. Why would you want to publish books in such a short time frame?
The answer to that is passive income! Selling ebooks on Amazon.com is an excellent way to generate passive income. Ebooks are easy to create and when you have a system, you can create them faster.
You only need to create an ebook once to sell it over and over for years. So can Stefan James' book system really work? That's what I intend on uncovering in The 24 Hour Book System review.
Hi! I'm Eartha, the author of this blog and a full-time affiliate marketer. I seek out all types of training courses and products related to making an online income.
Some courses are expensive and have refund policies that have specific requirements. That means you have to spend a lot without knowing if the training is what you're looking for.
Fortunately, this product doesn't cost thousands of dollars and has a good refund policy. Let's learn a bit more about this system for writing ebooks fast.
Product Website: https://24hourbook.com
Product Creator: Stefan James
Product Price: $27
Niche: eBook Publishing
NEXT: How I Make a Steady Income Online From One Simple Website
What is The 24 Hour Book System?
The 24 Hour Book System is an online training program created by online entrepreneur Stefan James. It teaches anyone how to create a book in 24 hours to sell on Amazon as a Kindle ebook or paperback. You can also sell your book on your own website.
It is made up of 11 step-by-step videos and includes Stefan's 10-step method for creating books quickly. You do not need to be an expert writer. The course will teach you how to come up with hot topics and how to write catchy titles.
You also do not have to write your book in 24-hours. It is up to you how long you want it to take. Besides the core training, Stefan also includes bonuses.
Bonus #1 – How to Design a Book Cover That Sells
Bonus #2 – How to Format Your Book for Kindle and Paperback
Who is Stefan James?
Stefan James is a successful entrepreneur and is well known for his website and YouTube channel called Project Life Mastery. He is also an expert in KDP (Kindle Direct Publishing.)
He has created many online courses related to making money online. One of his other popular book publishing courses is called Mastering Book Publishing.
It goes hand-in-hand with The 24 Hour Book System. What is better than learning how to create ebooks quickly and selling them on the Amazon platform?
Stefan got his start in personal development. However, he has also branched out into affiliate marketing, cryptocurrency, investing, KDP, and more.
You'll find a ton of content on his website, YouTube channel, and podcast.
Can The 24 Hour Book System Really Work?
Something that you need to keep in mind is that you won't be writing 300 page books in 24-hours. The books that you'll write are going to be shorter.
In fact, short informational books are easy to create and can sell extremely well depending on the topic.
The problem for many people is that they do not know what to write about and have no system to follow to write books in an efficient manner.
This is where a course like The 24 Hour Book System comes into play. Once you learn the strategy for faster book creation, you have the opportunity to create a passive income.
The more books you have for sale on a platform like Amazon, the more chances you have to make sales.
You have to think about the effects of consistent content creation. It is no different than a popular YouTube channel. The channel creator puts out videos on a regular basis.
The same for bloggers and popular social media accounts. Regular content is what builds an audience and leads to earning income.
That being said, you can take what you learn from the course and create a publishing empire.
Creating Passive Income with Ebooks
There are many people that make money online and sell ebooks as part of their strategy. However, selling ebooks on Amazon is a bit more challenging today than it was years ago.
It is difficult to get your books in front of your audience. Now you have to learn about Amazon sponsored ads and using them to get your ebooks in front of more people.
In that case, I recommend checking out Stefan's Mastering Book Publishing course. It is an updated version of his previous K Money Mastery course.
What worked in the past doesn't work today. Yet, there is still plenty of opportunities to make money selling ebooks.
Is The 24 Hour Book System a Scam?
There is nothing alerting me to this product being a scam. The product creator is reputable and I consider Stefan's products to be some of the higher quality products sold on the Clickbank network.
Scammy products are usually easy to spot. They often don't have a clear product creator. You'll also find negative reviews all over the place when a product is scammy.
In my opinion, I think this is a solid training course.
How Much is The 24 Hour Book System?
As of this writing, this training course is being sold for $27. It is extremely affordable and I'm sure when put to use, anyone can begin creating short ebooks quickly.
It also has a 30-day money-back guarantee. You really have nothing to lose with a product like this. I've seen much more expensive courses with iffy refund policies.
At least with this course, you know you are getting exactly what you need to create books quickly.
Besides that, it is sold on the Clickbank network and Clickbank is simple when it comes to requesting refunds.
If you feel the course isn't for you, it is not difficult to get your money back.
How I Make Money Online
I'm all for multiple streams of income, especially those that can be managed online. I like the idea of creating and selling ebooks on Amazon.
At some point, it is my goal to do that. However, another one of my favorite options for earning income online is affiliate marketing.
Affiliate marketing doesn't require you to have your own product. It is easy to learn and easy to get started.
If you are not familiar with it, it is the promotion of another company's products in exchange for a commission when a sale is made. For example, check out these book affiliate programs and eBook affiliate programs.
All that I do is create simple niche websites (blogs) and create content that helps attract visitors who are likely to buy the product that I'm promoting.
Here is a screenshot of a commission I made from one affiliate program: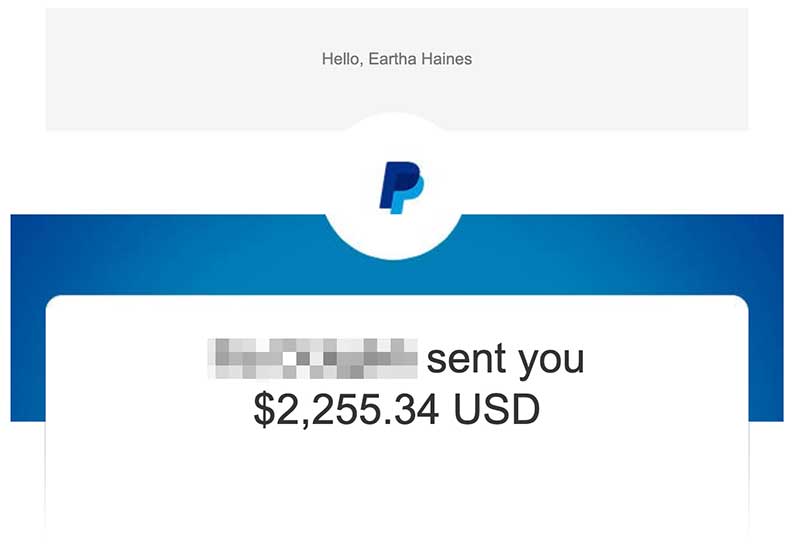 With the right training, support, and guidance, you can also create a successful online business. Learn by using the same online training program I used:
I hope this overview of The 24 Hour Book System has been helpful. Ebooks are a great way to generate passive income online. Be sure to check out the Stefan James book publishing course as well.
I wish you all the best!
Eartha 🙂
P.S. – Discover how I quit a full-time retail job leveraging other people's products. Click here to learn more.