Is it possible to make $1000 a month blogging? The answer is yes and then some. The way I make money with blogs is through affiliate marketing.
I create niche affiliate websites and promote affiliate products related to my blog's niche.
I have always wanted to make money online since I can remember. Once I learned about affiliate marketing, I knew that is what I wanted to do full-time.
I even started a fitness blog years ago that got a decent amount of traffic but I couldn't make money with it no matter what I tried.
Thankfully, a job lay off and an affiliate marketing training course got me on the right path. I'll save you a lot of time by explaining what it takes to reach $1000 per month (and more) with a blog.
Please know that this does require actual work. If you're looking for a fast way to riches online (which doesn't exist), then save yourself time and skip this post.
Otherwise, keep reading and you'll learn what it takes to actually make money with a blog.
What it Takes to Make $1000 a Month Blogging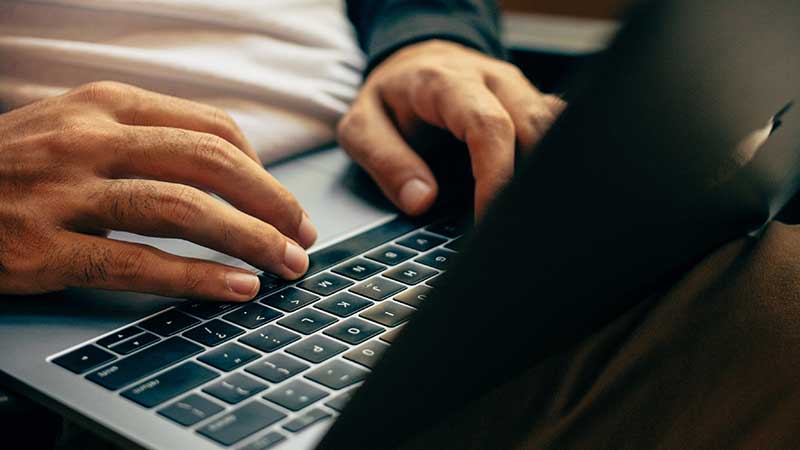 You will obviously need a blog but besides the technical stuff, you will also need to understand that making money with a blog is a marathon and not a sprint.
It will take time to get your blog to the point where it is generating income on a consistent basis. However, once you do, it can generate income 24/7 for years to come.
You'll have to put in the hard work up front and then maintain your blog as it is earning income.
Think of your blog as virtual real estate. As time passes, the more valuable it becomes. So long as you are putting in the work.
Of course, there are things you will need to learn along the way. These include learning how to write for conversions, using calls-to-action, writing review pages, and more.
More than anything, you have to be willing to create content on a regular basis (1 to 2 times per week minimum).
This is the reality of it. If you cannot commit to your own business, you will not reach $100 per month, let alone $1000.
Back to the technical stuff. You will need:
Why You Should Avoid Free Blogging Services
I do not recommend using any of the free blog creation services that are online. The reason is that you have no control over your blog.
In fact, free blog services have the authority to close accounts and think about what would happen if the blog service closed down?
It is important to set your blog up using a self-hosted WordPress website. All that means is that you have purchased your own web hosting and have installed WordPress on your account.
Understanding the Difference Between WordPress.com and WordPress.org
Many new bloggers are confused when referring to a self-hosted WordPress blog. They immediately think WordPress.com which is the free blog platform.
What you'll want is the software that you can download and install which is at WordPress.org.
Don't worry if you are not experienced with WordPress. Most commercial web hosting providers have one-click WordPress installation software available.
Some hosting providers will install WordPress for you when you buy a WordPress hosting plan. WPX Hosting has an easy one-click WordPress installation. They also do free website migrations if you already have a website hosted elsewhere.
It is too easy and inexpensive to get your own self-hosted WordPress website. You want to start your business off on the right foot so avoid free blogging services.
Learn how I went from zero to over $30,000 in affiliate commissions
Selecting a Niche for Your Blog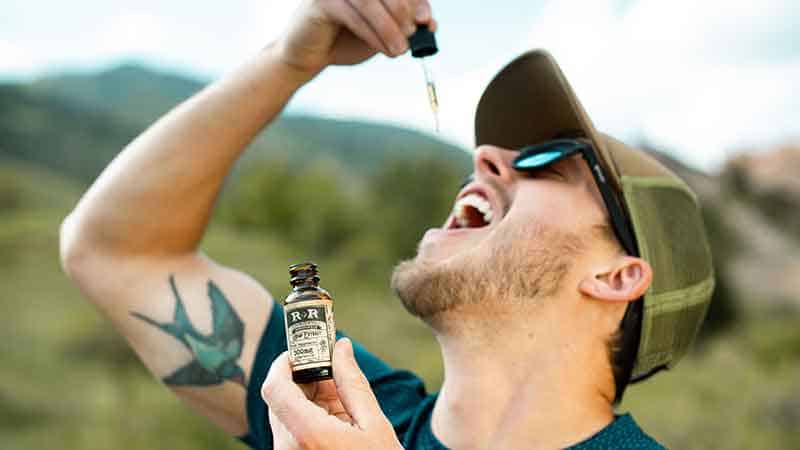 It is always better to create a niche blog versus a general blog. When I had my fitness blog many years ago, one of the reasons I had trouble making money with it is because it was all over the place.
It lacked any focus. Focusing on one niche has many benefits. For one thing, you only have to create content for one type of audience.
This is also beneficial for SEO (search engine optimization) purposes. You'll have less competition in comparison to a general topic blog.
There are tons of niches that you can choose from. The easiest way to choose a niche is to pick one in which you have a genuine interest.
When you have a genuine interest, it makes it 100 times easier to create content for your website.
You don't have to be an expert on the topic. If you are learning about the niche you can create content about what you are learning.
If you are struggling with choosing a niche, you can default to the top three evergreen niches which are:
Health
Wealth
Relationships
Browse sub-niches under any of these three niches and you are sure to find one that you like.
Here are some sub-niche for each:
Health
Building muscle for skinny guys
Losing weight over the age of 40
Specialized diets (keto, paleo, clean-eating)
Wealth
Improving credit score
Learning how to invest in dividend stocks
Starting online businesses for beginners
Relationships
Dating advice for age 40 and over
Maintaining a healthy marriage
Getting an ex back
Creating Content (Blog Posts)
Your primary job as a blogger is to create content. Without content, you will not be able to monetize your blog and generate income.
Content creation is fun if you have a genuine interest in your topic. For example, I truly enjoy creating content for the blog you are reading right now.
The reason? I like helping people discover an alternative way to create income by starting an online business.
It is one of my passions. Therefore, it is easy for me to research what this niche is interested in and it is fun for me to create content for my audience.
Creating content should be a fun process for you.
You Don't Have to Be a Great Writer
One of the most common concerns of new niche bloggers is not being a great writer. You do not need to be a great writer to create awesome content.
You can write casually as if writing to a friend. As long as you provide good information, your writing is not going to be an issue.
Keyword Tools
Part of creating good content is understanding what your niche is searching for. You can accomplish this by doing keyword research.
You don't need any expensive or fancy keyword tools for this. A majority of the time I use Google's autocomplete feature and AnswerThePublic.com.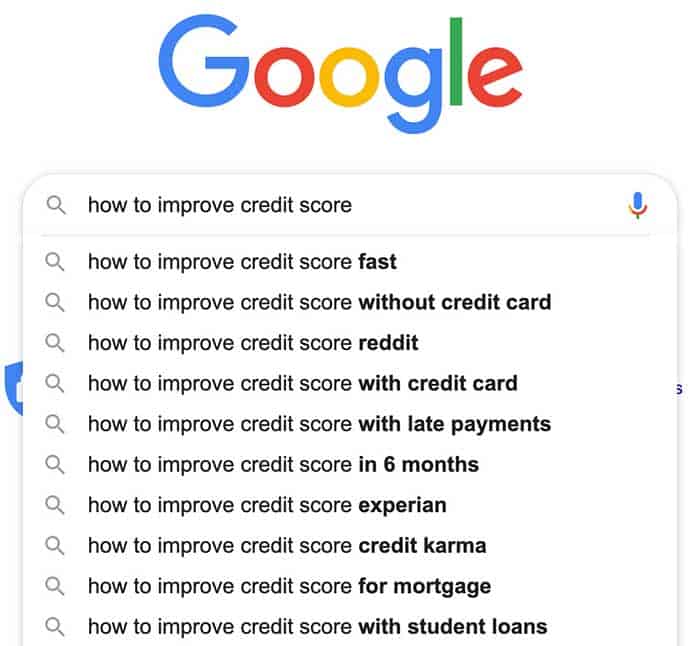 The only other keyword tool I utilize is Jaaxy which is free to use as a premium member of the affiliate training program I am a part of.
Marketing Your Content
Creating good content for your readers is one of the best ways to help your posts to rank well in the search engine results.
You can also market your content in other ways. Each time I write a blog post, I also create a YouTube video for it.
I can then link my blog post in the YouTube video description. I share my blog posts on other social media platforms such as Twitter, Pinterest, and Facebook.
YouTube is effective and you're able to repurpose the content you've already created by creating videos for each post.
You can also reach out to other blogs in your niche and ask to be a guest blogger. You will be credited as the author and have a link back to your website.
Guest blogging isn't something that I have done myself. I focus more on YouTube and other social media platforms.
My advice is to focus on one platform, stay consistent with it, and then move on to another.
For example, I feel that I've got a good grasp of video creation on YouTube. My goal now is to master Instagram which I have been having positive results with thus far.
Making Money Through Affiliate Programs
I monetize my niche blogs by promoting affiliate products. Affiliate marketing is one of the top ways many bloggers make income online.
Affiliate marketing is the promotion of another company's products and/or services in exchange for a commission when a sale is made.
Affiliate programs are free to join and there are millions of products that you can promote.
For example, let's say you wanted to start a niche blog in the personal development niche.
You could find affiliate programs related to this niche by doing a quick search online.
Tony Robbins has an affiliate program and his products include courses as well as large public events.
You could join his affiliate program and recommend his products within your content. When visitors click on your affiliate links and buy the products, you earn a commission.
Most affiliate programs pay out commissions via PayPal or by check. Some may even pay out by direct deposit.
My Closing Thoughts On How to Make $1000 a Month Blogging
As a new affiliate marketer, it may sound next to impossible to earn $1000 or more a month blogging. However, I'm here to tell you that it IS possible.
I used to feel the same way until I made a conscious effort to create an income-producing website.
Now it feels normal to make consistent affiliate commissions. When you devote the time to create a niche affiliate blog, you can literally make money while you sleep.
It happens to me all the time and it never gets old! I couldn't have accomplished what I have without the step-by-step training I followed here.
I remain a member of this training program today and help people like you create an online business of their own. If you can devote 2 hours per week creating a blog post, you can make money with affiliate marketing.